Here's How Much Julia Stiles Is Really Worth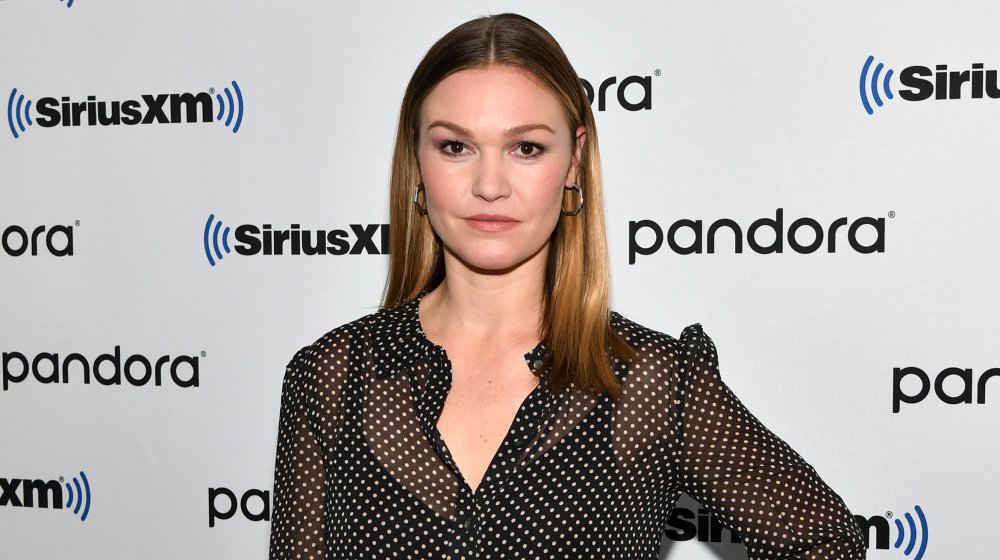 Slaven Vlasic/Getty Images
Fans love Julia Stiles for coming across just as down-to-earth as the roles she portrays, from a truth-seeking reporter in 2019's blockbuster Hustlers, to the iconic, uncompromising Kat in 10 Things I Hate About You (via IMDb). The 39-year-old actress, whose on-screen ascension in the late-'90s proved that she could just as easily recite Shakespeare as exchange barbs with Heath Ledger, famously put Hollywood on hold to pursue an Ivy League education.
The actor, producer, and director credits moving between the divergent realms of Hollywood and academia for keeping her level-headed (via The Daily Beast). She's selective about the roles she takes on and passionate about being a mom. In short, Julia Stiles is no diva. And yet, belying her unpretentious image is a very charmed life.
Prior to earning a decades-long list of film credits and prestigious awards nominations, Stiles made her acting debut in Cyndi Lauper's music video for "Sally's Pigeons" in 1993. That same year, she landed a recurring role on the just-for-kids PBS mystery series Ghostwriter. Starting early paid off — big time. The actor is now worth $12 million dollars, according to Celebrity Net Worth. Stiles' career longevity hasn't just made her wealthy; it's afforded her the privilege of choosing how often she appears on screen, and for what (via Moms).
Julia Stiles keeps it simple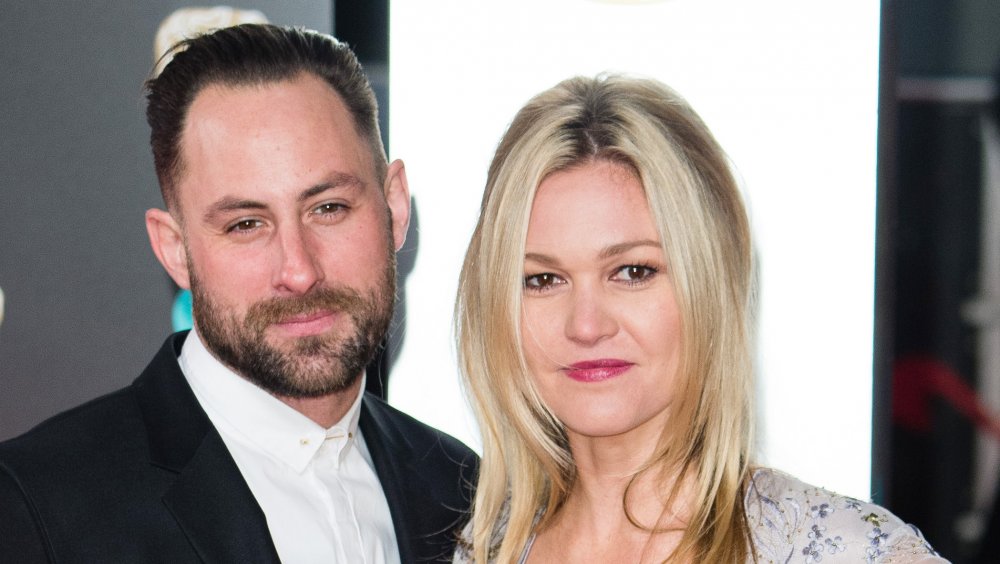 Jeff Spicer/Getty Images
Julia Stiles made headlines in 2014 with the $2.7 million-dollar sale of her Gramercy Park condo, according to Curbed, which her father had purchased for her a decade earlier. In 2017, she told Marie Claire that she'd retreated from life in New York to live with her fiancé — now husband — Preston J. Cook, in Vancouver. She met the camera assistant — whose industry-standard salary, according to Romper, ranges from $65,293 to $97,158 (and caps at $115,989) — five years ago. He proposed later that year with a $35,000 rose gold diamond ring in Isla Grande, Colombia.
Despite their combined wealth and penchant for lavish vacations, Stiles and Cook appear committed to living simply. In what they facetiously described as a "shotgun wedding," the couple married on a Seattle Beach three years ago with two friends in attendance (via Today). Prior to that, Stiles wasn't shy about detailing the couple's stripped-down Vancouver existence. "My house is pretty modest," she said in an interview with RadioTimes. "I live in Vancouver in a loft, and our main living area is one big room." 
Stiles and Cook now live in New York City with their son, Strummer Newcomb, born October 20, 2017 (via Instagram). With millions in assets, a contented family life and celebrated career, what's to hate? In an interview with NME earlier this year, Stiles said the only things she regrets about her Hollywood success story are not dressing better — and sometimes leaving the house without wearing makeup.