This Is The Best Way To Grow Out A Short Hairstyle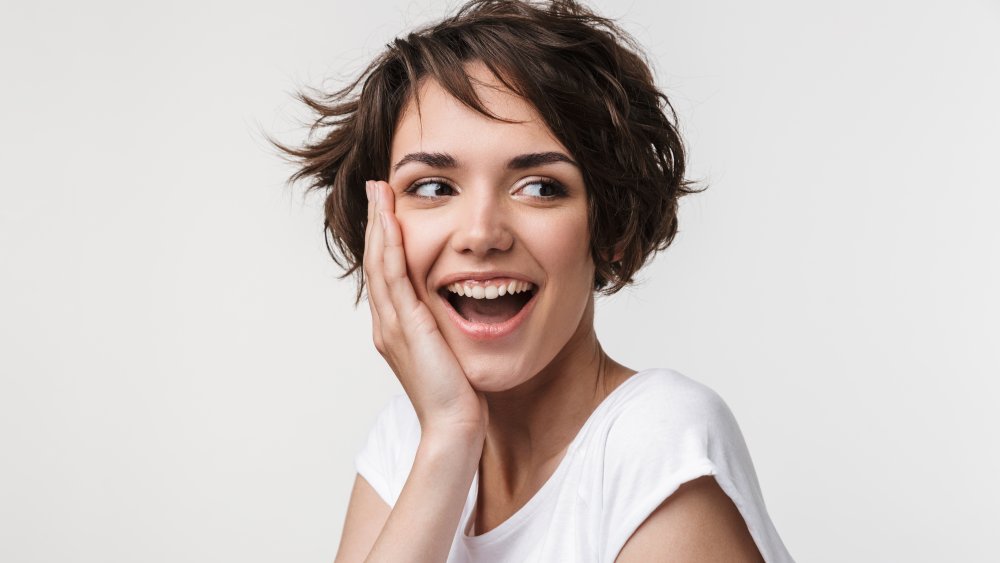 Shutterstock
At first, hacking off your long hair can feel liberating, whether you've opted for a swingy bob, a boy cut, or maybe you're summoning that pixie look made famous by Scarlett Johansson. "Goodbye to all of that!" you might have thought to yourself at the salon, as the hair stylist twirled you around in the chair, heaps of your former self strewn beneath her shoes. Until regret seeped in, and you found yourself missing the feeling of your hair flowing in the wind. 
But growing out a short hairstyle can be a drag, and unfortunately, you can't hit the fast forward button to reclaim your previous length quickly. "There's nothing you can do to speed up hair growth — period," Dr. Rachel Nazarian of NYC's Schweiger Dermatology Group told PopSugar. "All human hair grows at a rate of half an inch each month."
That doesn't mean you have to look shaggy or scruffy during the months while you're waiting, though. Here's how to look adorable, not awkward, as you transition back to longer locks.
How to look fabulous while growing out short hair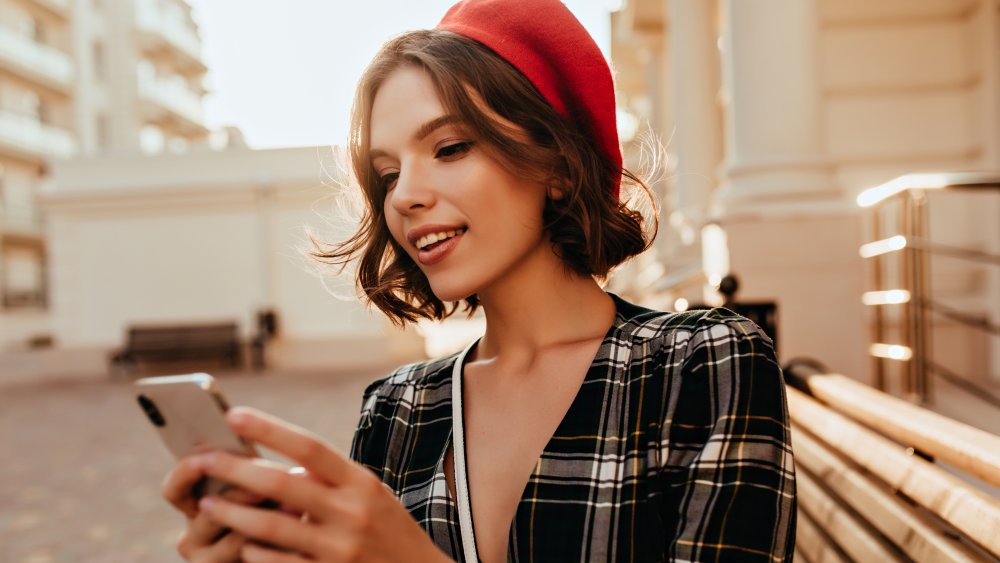 Shutterstock
You might be mad at your hair for being so short, but now is actually the time to spoil it, not punish it, because healthier hair looks better when it grows out. "Handling your hair gently and keeping it moisturized is the key for the hair that's already come through the scalp," said Mike Branch, co-founder and CEO of the hair product brand Miss Jessie's Miko Branch (via Bustle.) Regular trims, meanwhile, will stimulate healthy, even growth. You'll also want to wash your hair regularly to avoid build-up, which can clog hair roots, and steer clear of hot tools like irons and blow-dryers — they'll damage your locks, so air-dry instead (per MindBodyGreen).
Without these styling stand-bys at your disposal, how are you supposed to look half-way decent as you transition your tresses from short to medium-length or longer? Consider clips, barrettes, hair bands, bobby pins, or even a glamorous hat. "Accessories really are the best way to hide a cut that's growing out," Adam Reed, celebrity stylist and co-founder of Percy & Reed, told Byrdie. "Tucking hair out of the way, using a strong hold hairspray, or hiding it under a hairband will disguise 'in-between' layers or difficult to hide pieces of hair." If all else fails, you can opt for extensions — or even a wig.