Olympian Kerry Walsh Jennings' Controversial Face Mask Comments Are Turning Heads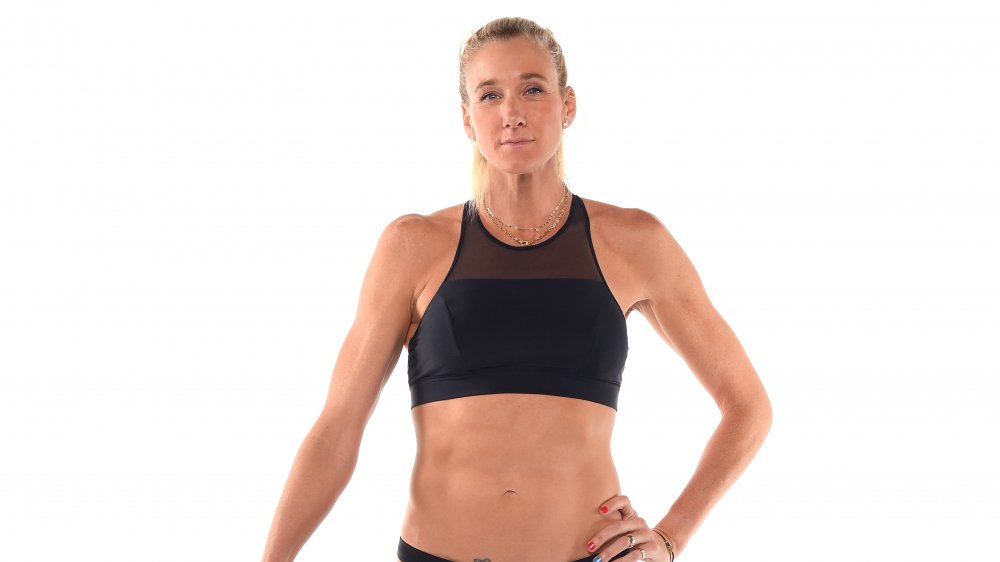 Harry How/Getty Images
Even though the CDC, Dr. Fauci, and countless experts have all strongly advised that wearing face masks in public — and when social distancing isn't possible — is a necessary precaution in the fight against the spread of COVID-19, it's become a polarizing issue among many Americans (via CDC and The Washington Post). Somewhere in the murky waters earlier this year, when we were first introduced to the new virus that would quickly become a global pandemic, to now when we are still learning, but have a better grasp on the transmission, contagiousness, and health risks associated with COVID-19, the issue of masks became political (via BBC). Many people scoff at the idea, claiming it somehow infringes on their sense of freedom, among other reasons (via Healthline). 
One of those skeptics is three time gold medal Olympic volleyball champion, Kerri Walsh Jennings. The superstar athlete went on an anti-mask rant on Instagram over the weekend that has resulted in serious backlash from the general public, but she isn't backing down on her stance and believes wholeheartedly that fighting against masks means fighting for her freedom (via TMZ).
Kerry Walsh Jennings thinks she is fighting for her Constitutional rights
On Sunday, Kerry Walsh Jennings posted a Ralph Waldo Emerson quote to her Instagram feed blasting the notion of conformity and boasting about going out shopping without a face mask on. The quote reads, "Your genuine action will explain itself, and will explain your other genuine actions. Your conformity explains nothing." That simple Emerson quote led to a lengthy post in which the 42-year-old Walsh Jennings railed against coronavirus restrictions stating, "Things won't open up and freedoms won't come back unless we are willing to push back and stand up for them. I am willing to fight for the freedoms I have been guaranteed by my constitution."
Needless to say, the post, which garnered a lot of attention, and most of it not exactly supportive, turned a bit conspiratorial in nature when she went on to state, "I truly believe we are on the slippery slope of a mask mandate evolving into a vaccine mandate. That scares the [fire emoji] out of me." 
Fellow Olympic medalist Jennifer Kessy called out her US teammate stating, "I can't believe how selfish this entire post is. Kerri please journal to yourself and edit, or keep to yourself but when you're in public WEAR A MASK." And even her sister, Kelli Mezzetti, tried to gently talk some sense into her sibling saying, "You are better than this," to which Walsh Jennings replied, "I AM THIS."
Kerry Walsh Jennings posted again Monday and stood by her stance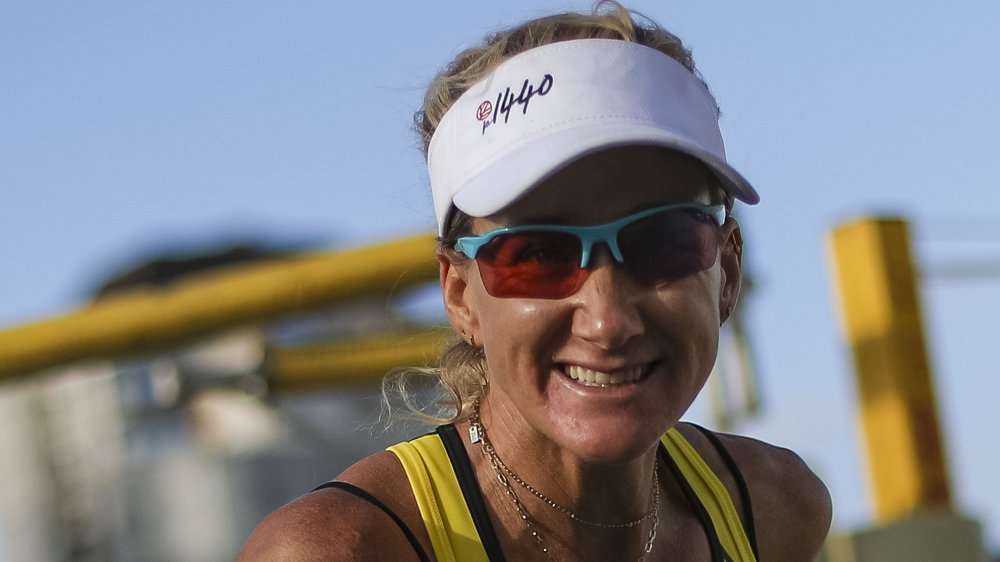 Buda Mendes/Getty Images
A day to think and some serious criticism didn't exactly change her views on the subject, but Kerry Walsh Jennings did, sort of, apologize explaining, "Using a mask to express my love of freedom perhaps seems a bit shallow and selfish (peoples [sic] health are at play, after all), but it is a real thing to point to and it is the potential starting point for so much more." As TMZ pointed out, however, she also doubled down on her initial view stating (shouty caps and all), "I was not looking to do anything but express my belief that FREEDOM IS RIGHT WORTH FIGHTING FOR."
The 2021 Tokyo Olympic hopeful did have some support in her views, however (via Mercury News and NBC Los Angeles). Football great, Brett Farve, certainly thought her views were worth defending simply replying with an "Amen!!!"