This Fall-Flavored Cheesecake Has Costco Shoppers Drooling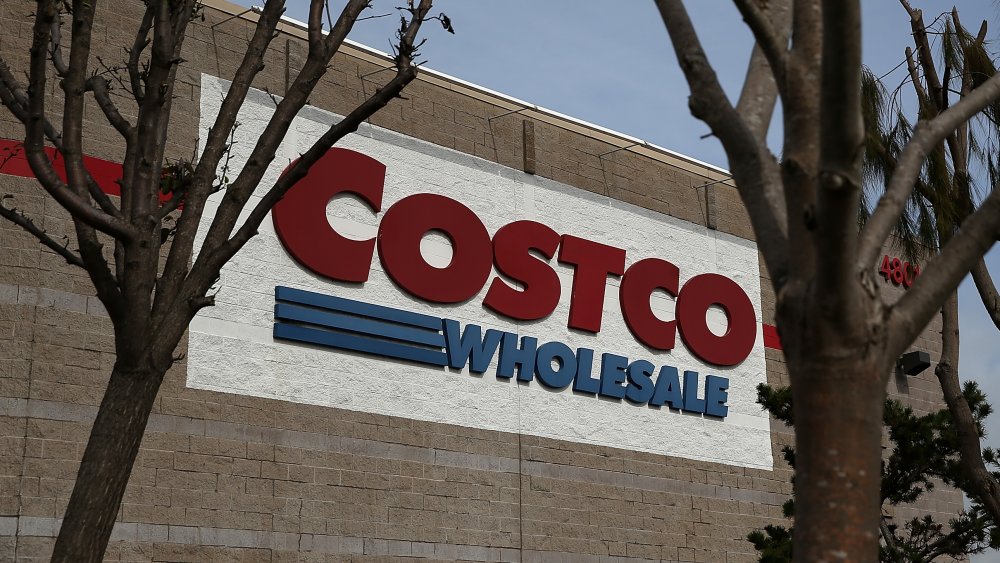 Justin Sullivan/Getty Images
It's not fall yet, but people and businesses are getting a head start on fall flavors. Starbucks began selling its iconic Pumpkin Spice Latte at the end of August (per Delish) and now Costco is jumping on the fall flavor train with a drool-worthy cheesecake.
Thanks to the COVID-19 pandemic, people might not be able to go to New York City this fall, but they'll still be able to indulge in one of the city's yummiest treats: Junior's apple crumb cheesecake. Junior's is widely considered one of the best places for cheesecake in New York. According to the restaurant's website, "You haven't really lived until you've had cheesecake at Junior's." The institution was founded in 1950, and has been an NYC staple ever since.
A Costco fan account on Instagram, @costco_empties, wrote that the fall-flavored treat is the "perfect addition to any fall celebration" and costs just $15.99.
Costco is offering Junior's apple crumb cheesecake at quite the discount
Whether you're welcoming fall or saying goodbye to summer, this definitely seems like the perfect dessert to treat yourself with. Per its listing on Junior's website, the delectable dessert is made with "tart apples, cinnamon, [and] delicate streusel crumb topping mixed with [Junior's] famous cream cheese."
If you don't have a Costco membership or it's sold out at your local Costco, you can still get one of these delicious cheesecakes online, but it'll cost you a pretty penny. The Junior's apple crumb cheesecake at Costco is quite the bargain at under $20 as the three pound treat costs $43.95 on Junior's website.
If you do choose to order online, though, you can have it shipped anywhere and the cheesecake will be shipped "in a special, protective, stay-fresh container, guaranteeing freshness." This might be a good option for sharing the treat with loved ones you may not be able to visit this fall because of the pandemic.