The Stunning Amount Of Money The Kardashians Are Giving Up By Ending KUWTK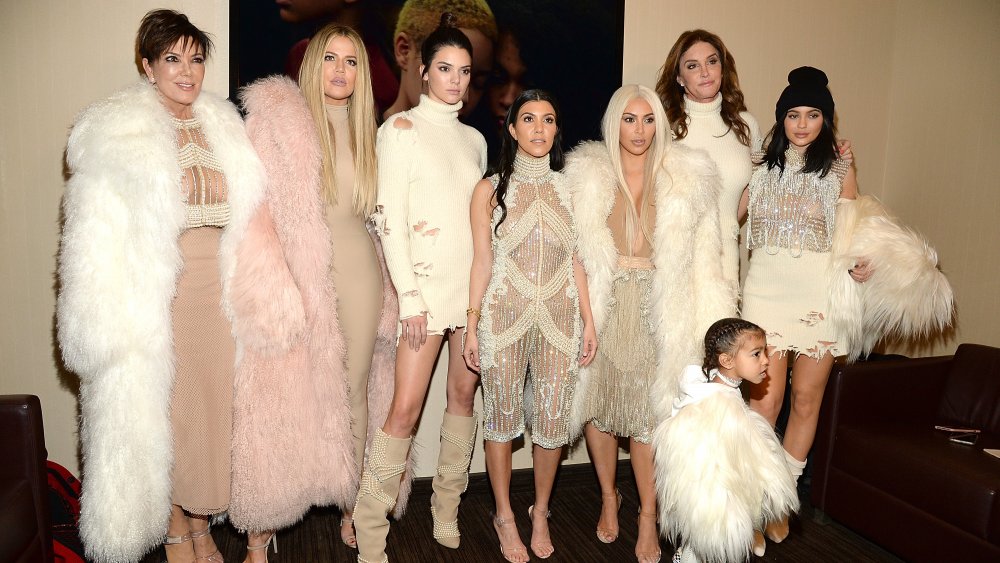 Kevin Mazur/Getty Images
Kim Kardashian-West made a stunning announcement Tuesday that after 14 seasons, Keeping Up With the Kardashians is officially over after the next season (via CNN). "It is with heavy hearts that we've made the difficult decision as a family to say goodbye to Keeping Up with the Kardashians," the reality TV star told her 188 million followers in a lengthy post, also sharing, "Without Keeping Up with The Kardashians, I wouldn't be where I am today." That is definitely true if you consider how much money the mom of four — and her family members — have made filming the iconic series.
Collectively, Cheat Sheet reports that in 2017 the Kardashians and Jenners made somewhere in the neighborhood of $100 million for a three-year deal. That would shake out to around $900,000-plus per cast member. No, not per year. Per episode! With 20 episodes per season, well, you do the math. Because we're too dizzy considering how insanely wealthy Kim Kardashian-West and her sisters, mom, and yes, even Scott Disick, became while filming the show.
'KUWTK' earnings amounted to big bucks for the family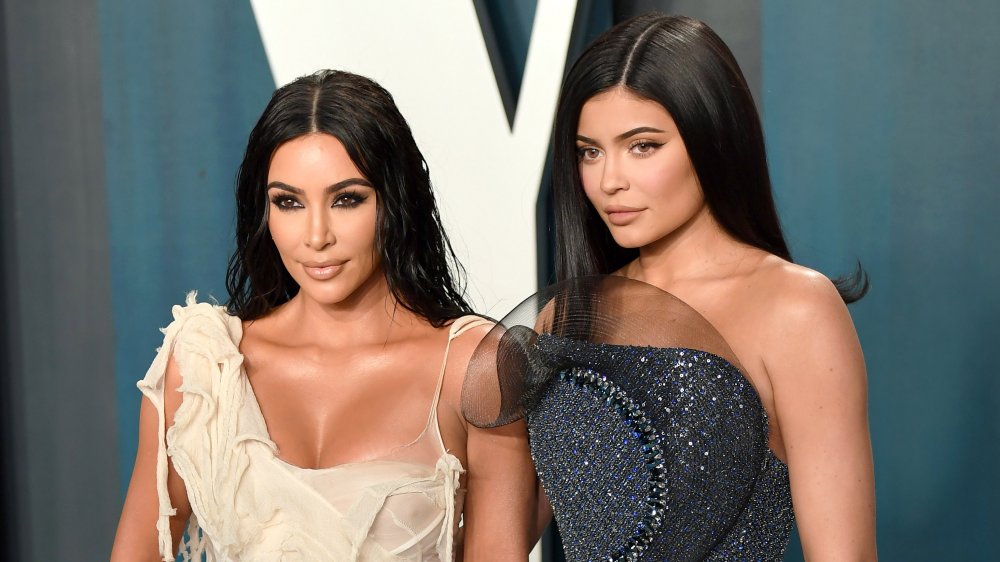 Karwai Tang/Getty Images
Of course, there's bound to be a bit of speculation about exactly how much cash — or should we say kash — the Kardashians and Jenners raked in during the tenure of their groundbreaking show. Digital Spy notes that it depends on which source you believe when it comes to the exact figure the family negotiated for the latter seasons. The Blast claims the Kardashians earned $150 million for the three-year deal with E!. And imagine the show was far from the reality stars' only sources of income during the 14 seasons they filmed. As anyone with access to a smartphone knows, the sisters and mom Kris have their names or hands on everything, from jeans, to makeup, to undergarments.
It's no wonder Kim Kardashian-West is said to be worth a staggering $900 million as of this year, per Forbes. Of course, we all know Kylie Jenner's net worth is surrounded by controversy, as she was said to be a billionaire at one point, but is now reportedly worth a "paltry" $900 million like her big sis (per Forbes). Meanwhile Kris Jenner, an executive producer on Keeping Up With the Kardashians, is sitting pretty with $37.5 million to her name, according to Harper's Bazaar. And as for Disick, well, the outlet reports Kourtney's on-again, off-again partner and the father of her children is worth $40 million. So, in the end, it seems the family will be just fine even without the show's continuation.