The Kardashians Stun Fans With An Announcement About Their Show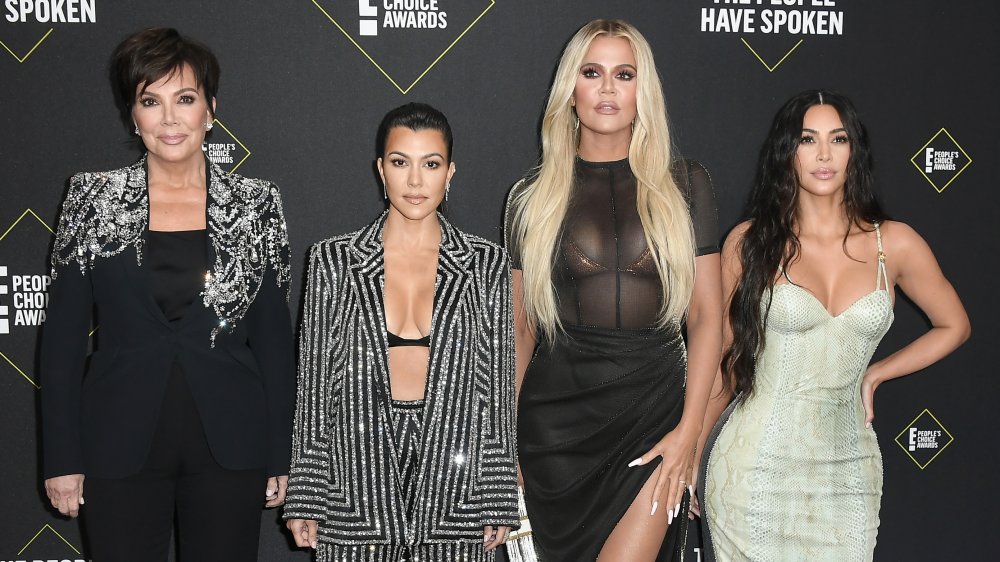 Frazer Harrison/Getty Images
Those of us who want to keep up with the Kardashians will have to just stalk their social media profiles — like we have to do with every other celebrity. That's because Keeping Up With the Kardashians will be no more. The long-running E! Network reality TV series will serve up its very last episode in early 2021; its 20th and final season begins airing September 17 at 8 p.m. EST (per Today).
The official statement about the cancellation, posted by Kim Kardashian West to Twitter, was co-signed by many members of the Kardashian-Jenner clan — including matriarch Kris Jenner, Kardashian siblings Kourtney, Kim, Khloé, and Rob Kardashian, Kendall and Kylie Jenner, and Scott Disick. "After what will be 14 years, 20 seasons, hundreds of episodes and numerous spin-off shows, we are beyond grateful to all of you who've watched us for all of these years," the famous family wrote. "Through the good times, the bad times, the happiness, the tears and the many relationships and children, we'll forever cherish the wonderful memories and countless people we've met along the way." Meanwhile, on Instagram, Kardashian West shared the personal significance the show has had in her life. "Without Keeping Up with The Kardashians, I wouldn't be where I am today," she posted. "This show made us who we are and I will be forever in debt to everyone who played a role in shaping our careers and changing our lives forever."
Kardashian fans express despair over series cancellation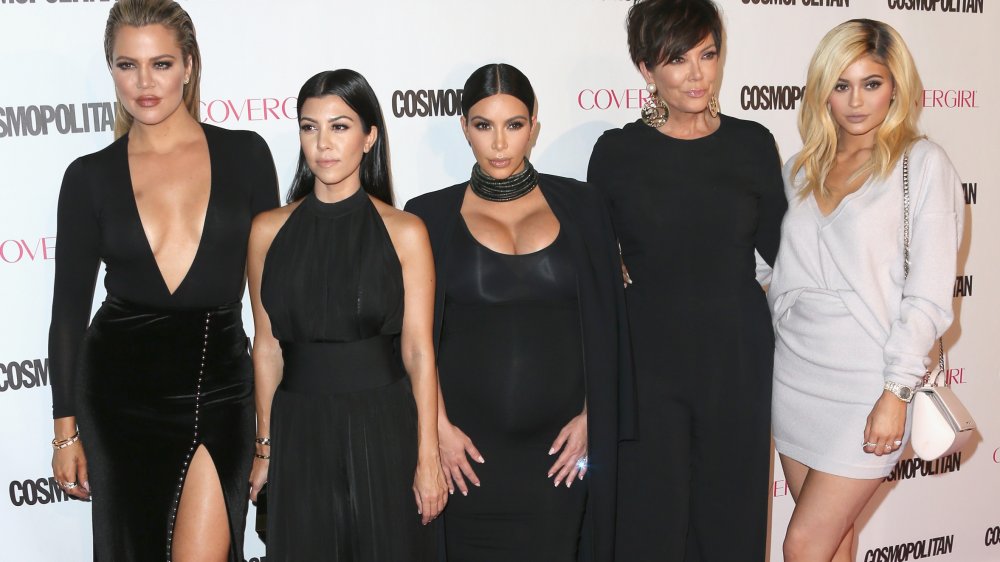 Frederick M. Brown/Getty Images
Those who've followed Kardashian entertainment empire since the very first episode premiered in 2007 aren't shocked by the cancellation; this end of an era was predicted in January, because of tension between Kim and Kourtney, who actually said on screen that she didn't care if the show ended (via Blast). Kim had responded to this Season 19 mutiny by responding, "We're firing Kourtney. She's out." (Of course, this unsisterly sentiment has changed now that the show is ending; Kourtney's Instagram post about the series cancellation was filled with broken heart emojis. "I am so grateful and thankful to everyone who has supported us and been there through it all," she posted. "I'm too emotional to fully express myself at the moment. My sappy post will come soon. Change is hard but also needed at times.")
Still, fans are devastated by the news. "WHAT ELSE DO U HAVE IN STORE, 2020???" tweeted one fan with a series of crying face emojis, echoing the feelings of many, who've found catfights among these beautiful, glamorous, wealthy, cosmetically altered relatives to be a welcome escape, particularly in today's trying times. Another sad fan posted, "It's happening. KUWTK is ending.....a piece of my teenage self died reading Kim's announcement."