This Is What Adam Lambert's Tattoos Actually Mean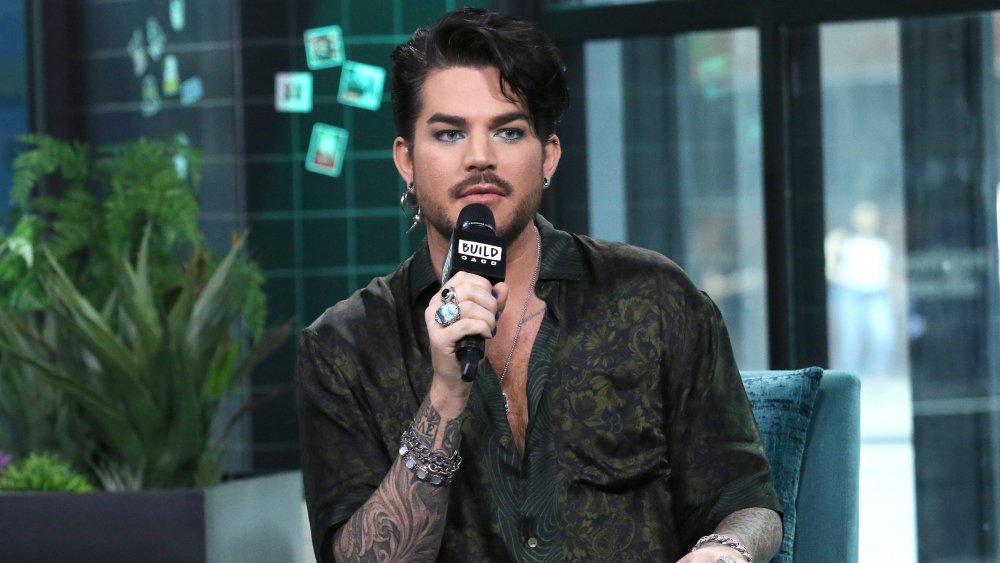 Jim Spellman/Getty Images
Adam Lambert's tattoo game is seriously impressive. It's hard to find an inch of his arm that a tattoo artist has not inked. And these tattoos are more than just another part of his dazzling glamour. Many of them have stories and personal meaning behind them. 
His first tattoo, Lambert told iHeartRadio, was the Eye of Horus on his wrist, which he got right before American Idol. "I make up a reason for things," he explained. "And I was like, 'yeah, I need an eye of protection because I'm going to be seen on camera and this will protect me.'" His infinity symbol, meanwhile, represents how performing feels to him: "That to me kind of symbolized the exchange you have with an audience in performing. It's an energy thing. You throw them something, they throw something back to you."
If the infinity is about the power of performance, his Latin quote — "Musica Delenit Bestiam Feram," which translates to "Music Soothes the Savage Beast" — is about the power of the music itself. "I feel like music has this thing in life, where it can alter anything," Lambert said. It can alter your mood, no matter what it is. If you're having a bad day, you can put on certain music that makes you feel better." 
Adam Lambert's tattoos are also about good art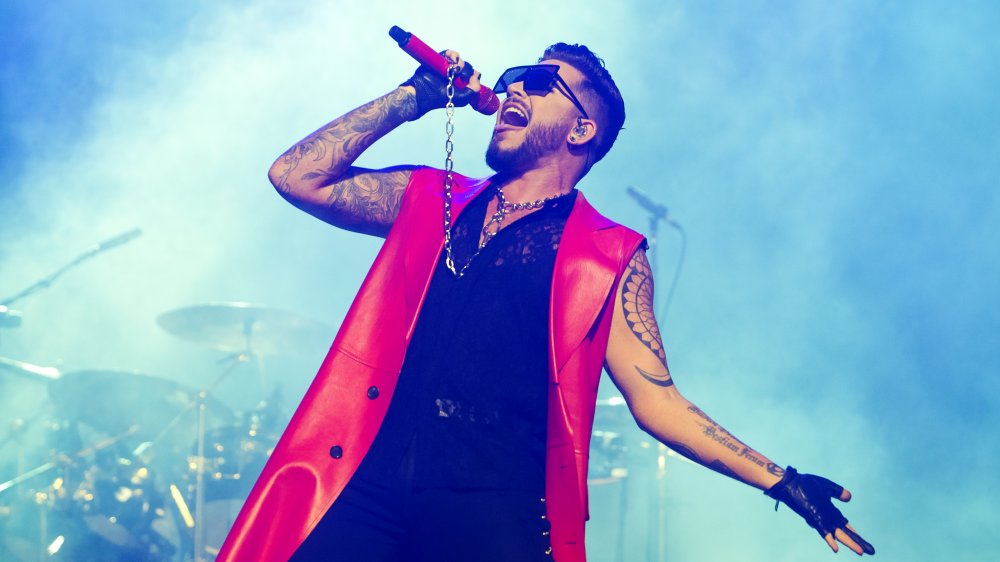 Matthew Baker/Getty Images
While many of Lambert's have tattoos have a special meaning, some of his ink is just about looking good. "Some of it's just stuff that I think looks cool," Lambert told ExtraTV. "The guy that did all this stuff," he said, gesturing at his left forearm, "I just sat down with him and I was like, 'Just, make me look cool.'" And it turns out, Lambert thinks he might have a "tattoo addiction," per KIIS FM. He noted: "I just like decorating anything really, so why not decorating your body? ... I like tattoos as almost like a passport stamp, you know? You can mark time or an event or a memory with a tattoo. I like that."
Curious about his other tattoos? Lambert explained to iHeartRadio that old-fashioned key on his left forearm is an homage to a friend's work of art, the giant Q commemorates his time touring with Queen, his "Chasing The Original High" chest tattoo honors his 2015 album release, and his Dionysus-esque shoulder ink pays tribute to androgyny, partying, good times, art, creativity, and wine. 
In 2017, Lambert said on an episode of Ask Anything Chat that he's considering expanding on his chest tattoo and maybe getting started on his back. We're excited to see what comes next!