The Truth About Nicky Hilton's Skincare Routine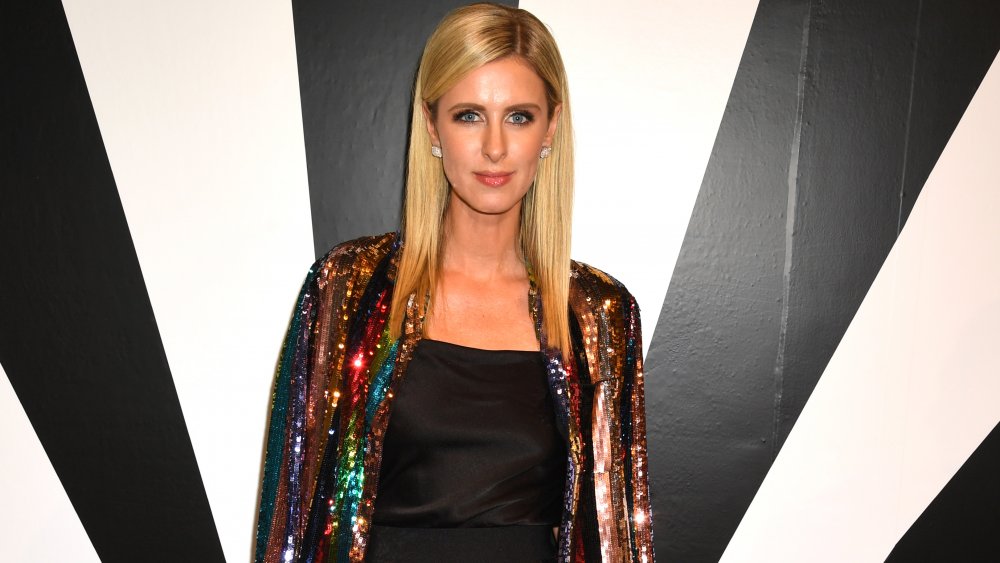 Jennifer Graylock/Getty Images
Nicky Hilton has gorgeous skin, positively beaming with a healthy, youthful glow. We are all looking for our skin to achieve just that, and luckily for us, Hilton shared a few tips along with her skincare routine with Marie Claire. Here's a hint: there are shiny gold masks involved.
Like her older sister Paris, Nicky is a socialite turned businesswoman, with model, shoe designer, wife, and mother filling out her resume. It's a wonder she finds the time to share her skincare routine to the masses. Keeping it close to home, Nicky claims to use the Paris Hilton ProD.N.A. Gold-Tone Peel-Off Mask, which costs $46. "I know you're probably thinking, 'Oh she's using it 'cause it's her sister's," Nicky told Marie Claire, "but I swear it's so good." Okay, Nicky, if we don't believe you just yet, you've at least made us curious enough to want to try! Who doesn't love gold?
One of Hilton's favorite products only costs six dollars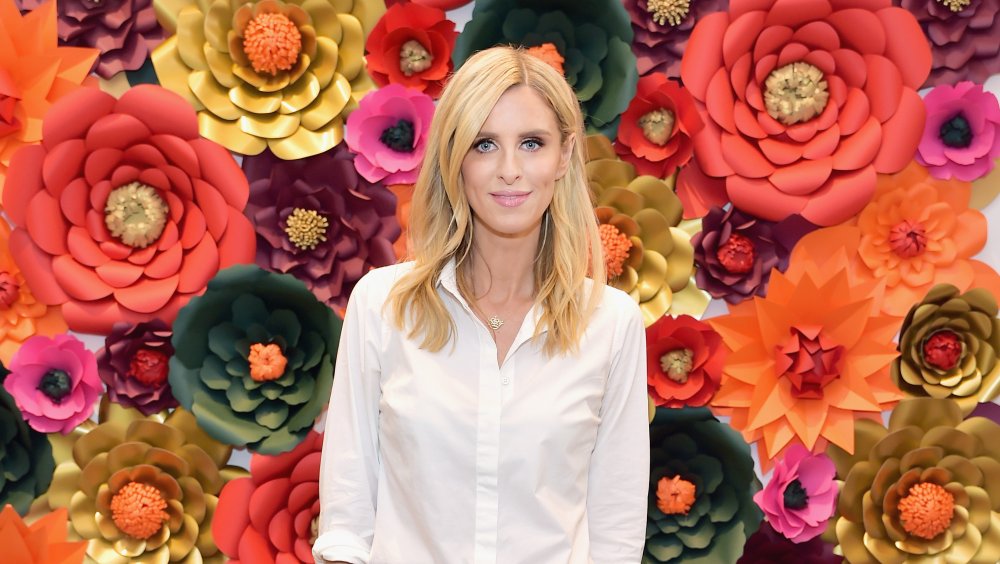 Stefanie Keenan/Getty Images
At least Nicky Hilton is honest that having great skin can take a lot of work. "I've got every lotion and potion you can think of," she told Marie Claire. The blasé, "I just wake up like this" explanation for flawless beauty is out. Hilton also shared some of her favorite hydrating products, including cult favorite Augustinus Bader The Cream ($265) and Macrene Actives High Performance Cleansing Treatment ($95) for staying moisturized while cleansing. 
The dollar signs appear to be adding up here, so it comes with great relief when Hilton enthusiastically claims one of her favorite products is Rosebud Salve, which you can nab for just $6. "I literally have 100 tins laying around. It's the best," Hilton raved. Hilton claims she would tell her former self to, "wear more SPF and stay out of the tanning bed." Faithfully noted!