What We Know About Keith Urban And Nicole Kidman's Children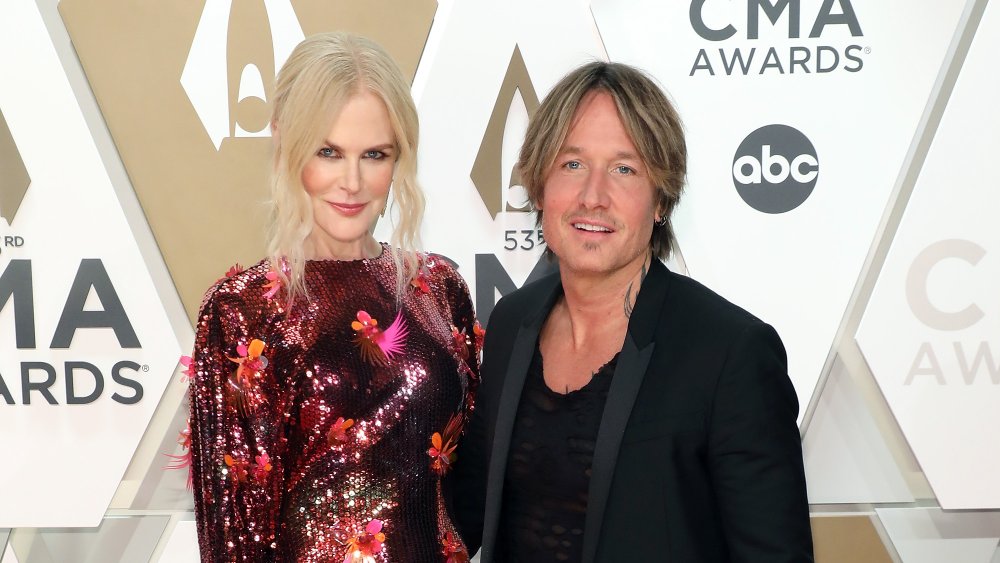 Taylor Hill/Getty Images
Keith Urban and Nicole Kidman are one of the most famous couples in Hollywood. The country swooner and the movie star made headlines the day they stepped out together nearly 15 years ago. After Kidman famously divorced Tom Cruise in 2001, she told Entertainment Tonight that their breakup left her distraught, admitting that it was the "loneliest" she'd ever been. After making it through those dark days, she says that she "literally stumbled" into Keith — with a quick courtship and wedding to follow (via CountryLiving).
After marrying in 2006, the couple started a family, adding to Kidman's two children with Tom Cruise, Isabella and Conner (via CloserWeekly). Following their marriage, Kidman relocated to Nashville where her husband records his Grammy-award-winning music (via VanityFair). Their firstborn, Sunday Rose, was born in 2008, and Faith was born via surrogate in 2010. 
Sunday's unique moniker is a tribute to Australian art patron, Sunday Reed. According to Vanity Fair, the whole family loves music — Faith plays violin and Sunday plays the piano. Their firstborn is also interested in following in her famous mother's footsteps by becoming an actress.
Nicole Kidman and Keith Urban's children still have strict rules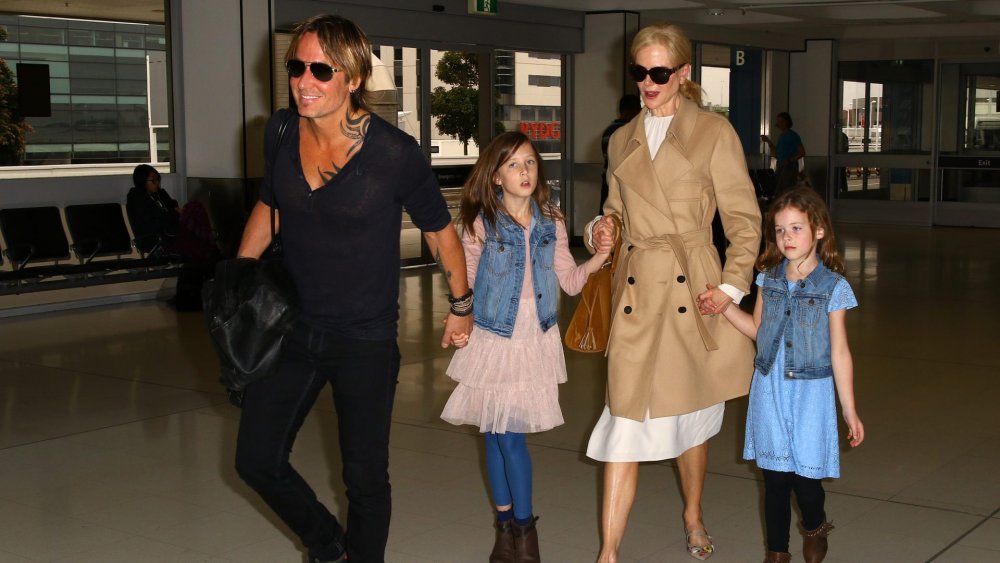 CloserWeekly/Getty Images
Although Keith Urban and Nicole Kidman boast incredible star power, their children still have to follow the rules. The entire family goes to church together on Sundays, a routine that Kidman grew up with that she wanted to share with her children. She told Vanity Fair that Urban "has his own beliefs, but comes too."
The famous children aren't allowed to have a phone or Instagram accounts, as their mother wants to keep "some sort of boundaries." Even if Urban and Kidman don't spoil their kids with material goods, they make up it for with quality time. Both parents chaperone field trips, and their Oscar-winning mother takes them to as many shoots and sets as possible.
Even though Sunday shows interest in acting, neither Keith nor Nicole pressures them into following their footsteps. "You can't really get kids into anything, I've realized. You can push them a bit, but motivation is a really hard thing. I mean, nobody motivated me to be an actor; if anything they tried to deter me," Kidman told Vanity Fair.
The couple is rumored to have a "no more than a week apart" rule, in which they make a concerted effort to be together as much as possible. Even if their lives remain relatively private, one thing is clear — no matter what, this family stays close.