The Real Reason Halle Berry's Oscar Win Left Her Heartbroken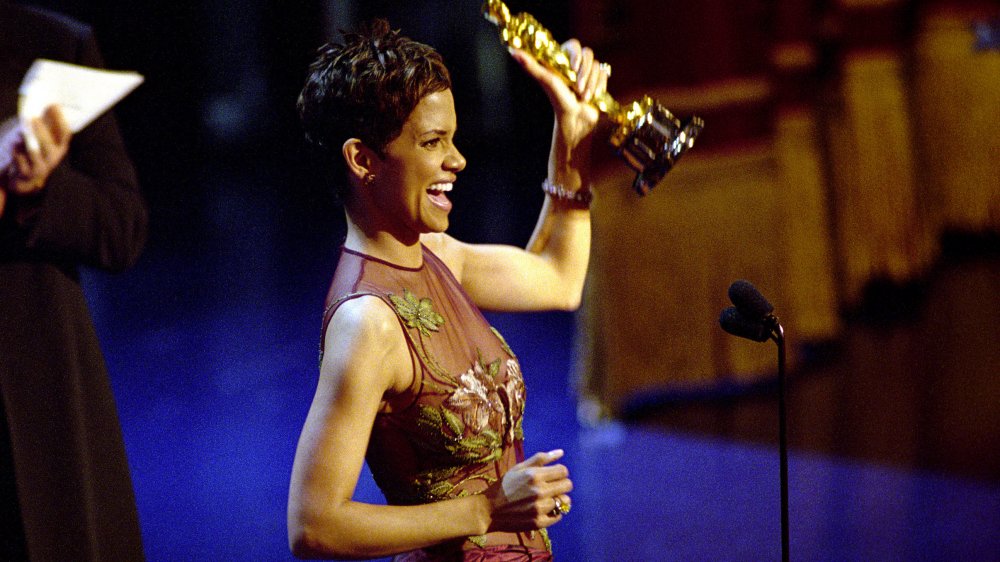 Getty Images/Getty Images
It's been almost 20 years since Halle Berry made history, when she became the first African American woman to receive the Academy Award for Best Actress in 2002. Berry won for her role as Leticia in Monster's Ball, and it's hard to believe that all these years later, she is still the only Black woman to have won in the category. Understandably, it's left her with mixed feelings about the honor (via Today).
The obvious lack of diversity in the industry, which led to the #OscarsSoWhite movement and the subsequent announcement by the Academy requiring new inclusivity standards for any film to be eligible for Best Picture, makes the systemic biases in Hollywood even more abhorrently evident (via Vox and CBS). It's no wonder the acclaimed actress told Variety of her historic win, "It's one of my biggest heartbreaks." It has certainly made her question her role as a pioneer, when not a single Black woman in almost two decades has won the same award. In fact, only eight women of color, including Salma Hayek and Viola Davis, have even been nominated in the Best Actress category since 2002.
Even after her Oscar win, Halle Berry struggled to find roles in Hollywood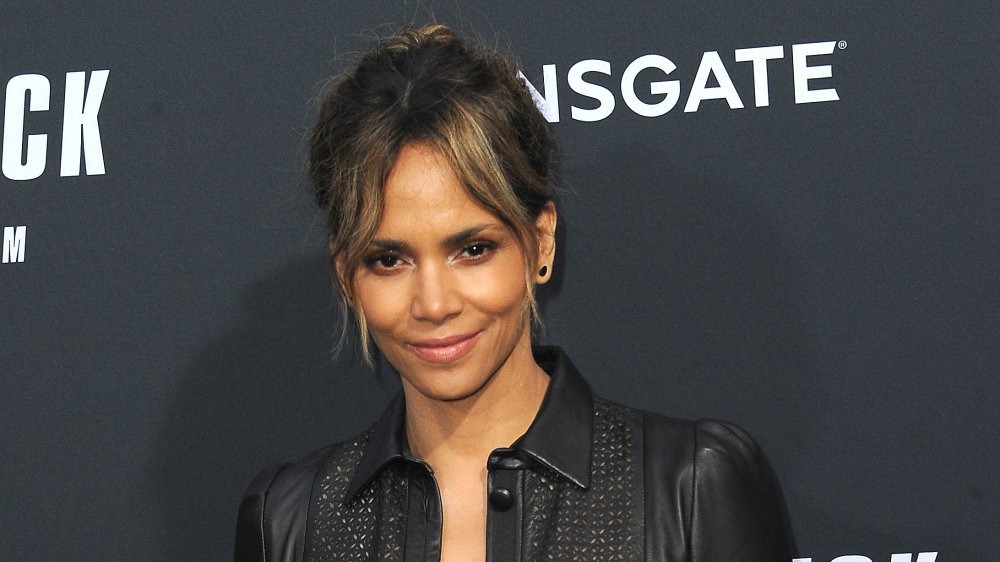 Albert L. Ortega/Getty Images
Reflecting on her Oscar win 18 years later, Halle Berry explained her conflicted feelings to Variety. "The morning after, I thought, 'Wow, I was chosen to open a door,'" Berry recounted. "And then, to have no one ... I question, 'Was that an important moment, or was it just an important moment for me?' I wanted to believe it was so much bigger than me. It felt so much bigger than me, mainly because I knew others should have been there before me and they weren't."
In her 2002 acceptance speech, Berry mentioned the stars who opened doors for her, Lena Horne, Diahann Carroll, and Dorothy Dandridge. Now, she laments the gap between her recognition and the recognition of other underrepresented women in Hollywood following her win. She explained, "Just because I won an award doesn't mean that, magically, the next day, there was a place for me. I was just continuing to forge a way out of no way."
Thankfully, she did forge ahead. Now Berry is about to make her directorial debut at the Toronto Film Festival with her new movie Bruised, in which she also stars as a mixed martial arts fighter.