Here's Why Luke Combs Decided To Drop Out Of College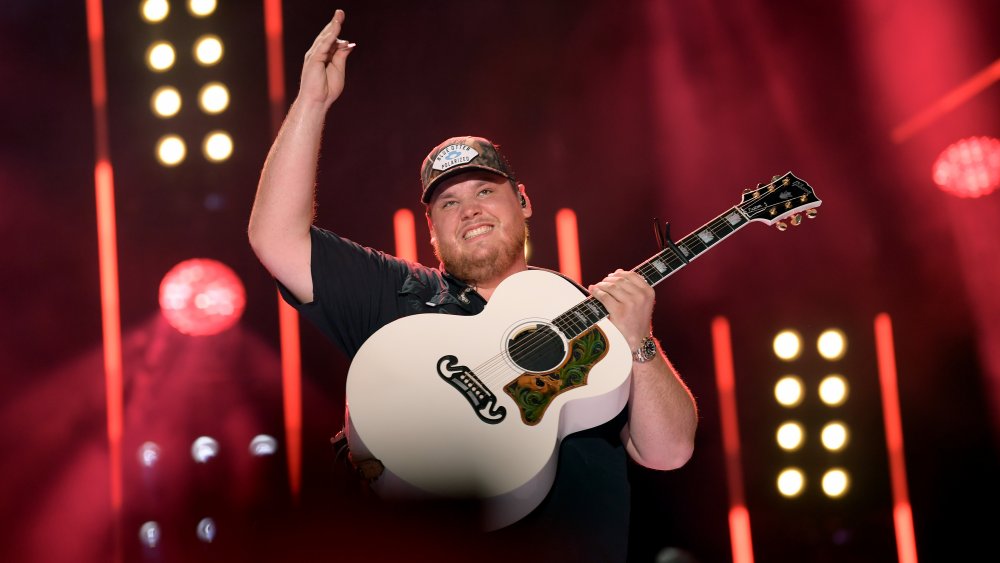 Jason Kempin/Getty Images
Country star Luke Combs didn't enjoy the typical trajectory in his career. Although he technically began releasing music professionally in 2014, it wasn't until his 2017 record, This One's For You, which spawned an incredible seven consecutive No. 1 hits on Billboard's Country Airplay chart, that the Asheville, North Carolina, native truly established himself as one to watch (via Billboard). Combs' sophomore effort, What You See Is What You Get, released in November 2019, scored a further two No. 1 hits, solidifying the singer-songwriter as one of the most exciting young talents working in country music today. 
As The Tennessean reports, Combs built a major following in North Carolina before making the move to Nashville, describing himself as a "lazy kid" who initially didn't know what his path was in life. However, once Combs realized music was his passion, the country lover applied the blue-collar work ethic learned from his devoted parents to making his dream come true. There were hiccups along the way, of course, including a brief stint in college that Combs looks back on with more than a little cynicism.
College life didn't suit Luke Combs at all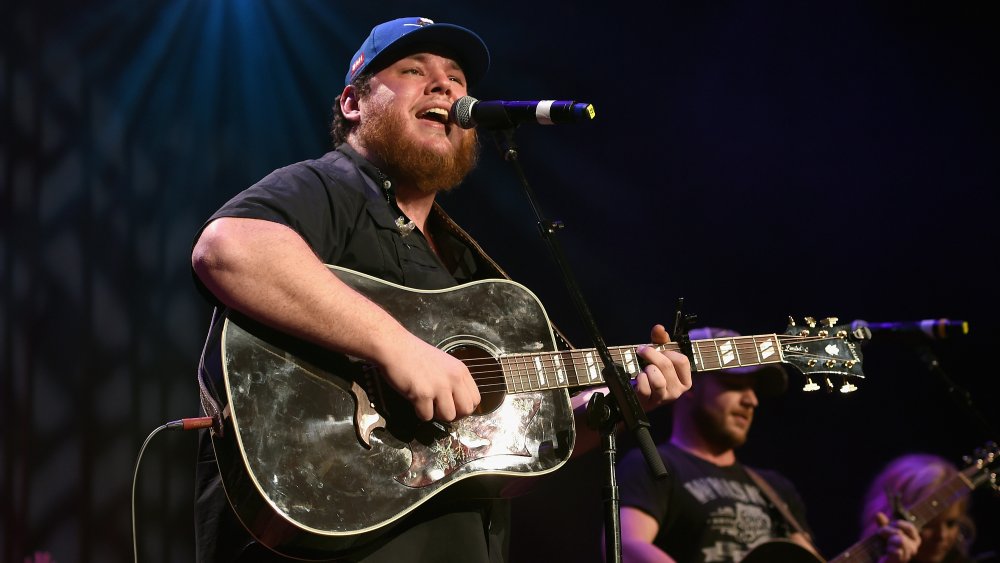 Jason Kempin/Getty Images
Taste of Country confirms Combs was studying criminal justice at Appalachian State University. People reports that, during an appearance on Sunday Today, Combs admitted he got pretty close to finishing up there, too, and was just 21 hours away from graduating when he decided to drop out. Combs didn't like college from the outset and admitted he wasn't doing too well in his classes. "I don't think I wasn't smart enough to graduate, I just don't think I was committed enough," he explained.
There was nothing about studying that appealed, or made him even want to get out of bed in the morning, aside from the general college atmosphere with drinking, playing rugby, and singing his favorite activities. However, Combs struggled with whether moving to Nashville and pursuing a career in music full-time was viable. In the end, though, the country star realized, "Obviously you can't drink for a living, so that was off the list, and then I quickly realized I couldn't play rugby for a living either, and so there was really only one choice. That left one thing." The rest is music history.