Details You Didn't Know About Jimmie Allen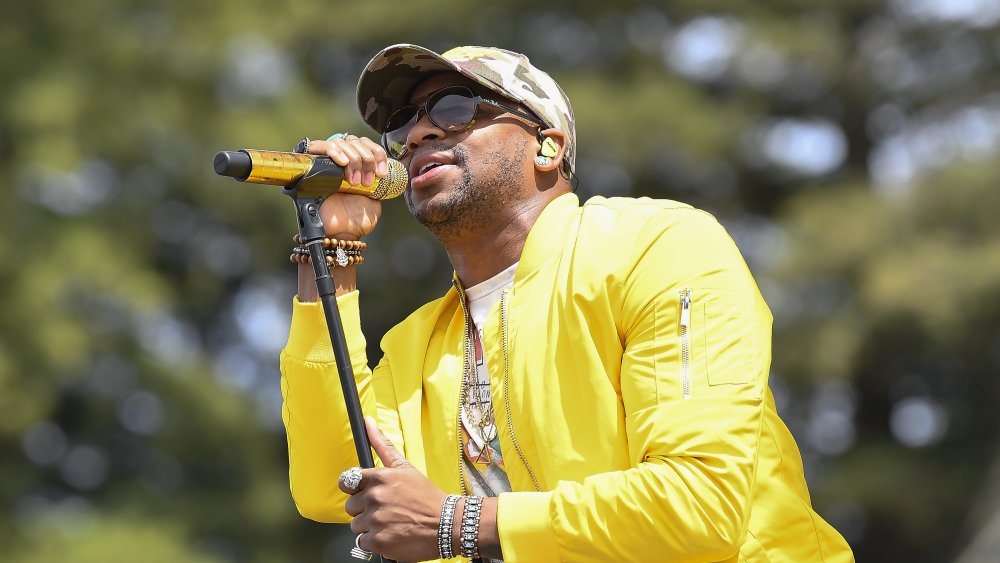 Steve Jennings/Getty Images
You might know him as a sudden breakout artist, but the truth is Jimmie Allen, 34, has been working towards his musical goals for a long time. His story reads like the classic American rags-to-riches tale: He moved to Nashville with almost no money and even spent some time sleeping in his car and dreaming of being a country singer, according to The Washington Post.
Since then, Allen has become the first Black country artist to launch his career with a No. 1 hit single on country radio for his debut track "Best Shot" (via Omaha Performing Arts). This landed him on several "ones to watch" lists (via People). But if you ask his family, none of his success is a surprise. From a young age, he has been telling his parents and grandmother that he was going to grow up to be almost everything you could imagine, from a singer and Broadway actor to a TV host and standup comedian. And there are still a few things you might not know about this rising star.
Jimmie Allen (kind of) collaborated with Taylor Swift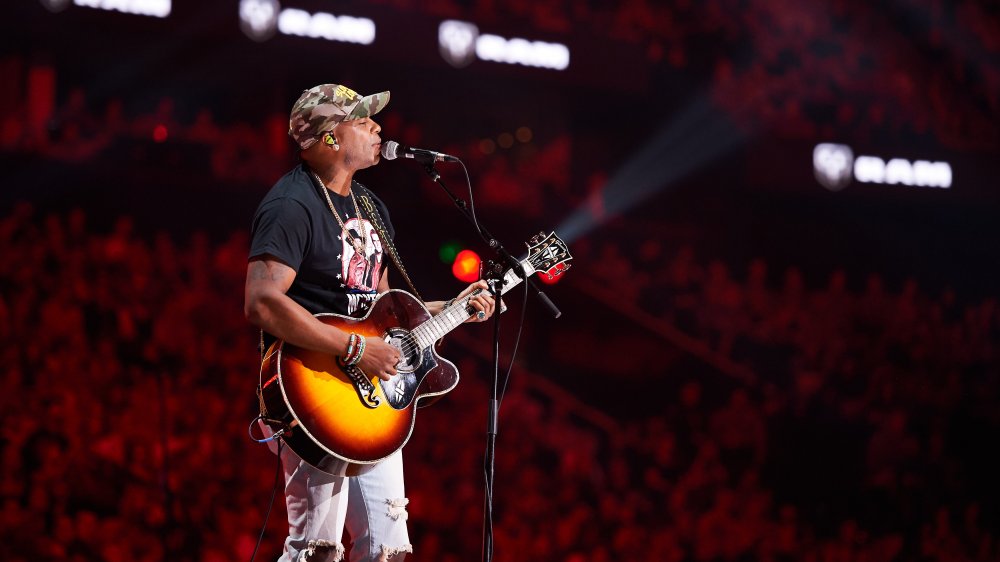 John Shearer/Getty Images
Not many up-and-coming singers get the chance to appear in a global Super Bowl commercial, let alone with pop icon Taylor Swift, but Allen did (via Omaha Performing Arts). It was back in 2013, and if you don't remember his cameo, you're not alone. Allen only appeared in the commercial for a few moments, driving a car and wearing a suit, while singing and grooving to Swift's single "22" (via YouTube). This clip, along with others showing fans singing and dancing to the track, was interspersed with scenes of Swift reenacting herself writing the song's lyrics, and drinking Diet Coke, of course (via Taste of Country).
Interestingly, "22" was the fourth single on Red, Swift's last country album to date, while just about four years later Allen would be taking the country music world by storm. Coincidence? Yes, definitely. Still, not a bad way to pad your resume.
Jimmie Allen suffered a heart attack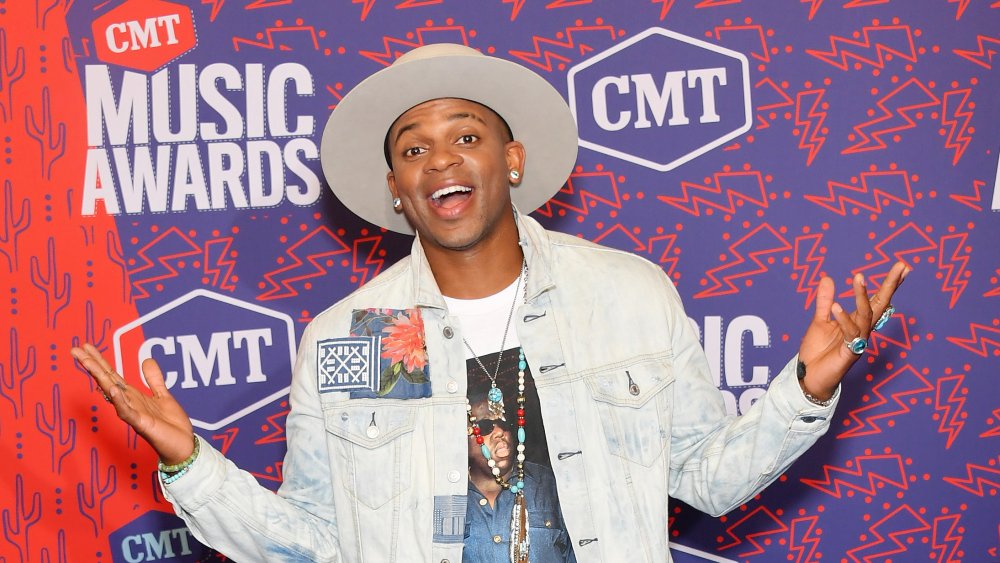 Mike Coppola/Getty Images
The country artist inherited a heart condition from his father's side of the family and had a heart attack at the incredibly young age of 21. The singer wasn't surprised by the event. "My dad had a heart attack at 22, and has had to have a couple bypass surgeries — and his dad had a heart attack at 23. So yeah, the heart condition is something that we were born with. It's kinda like once the heart attack happens, then the doctors know how to treat you and move forward" (via Taste of Country).
Allen also suffered from a stutter during his formative years, and the condition led to bullying in middle school. He received speech therapy that incorporated music because, in his words: "When you stutter real bad — you don't stutter when you sing for some reason. So [the speech therapist] would have me sing the first part of what I wanted to say" (via Taste of Country). It's pretty clear he works hard to overcome every obstacle that comes his way, which explains why his songs feel so genuine and resonate so well with listeners.