What You Need To Know About Addison Rae's Item Beauty Line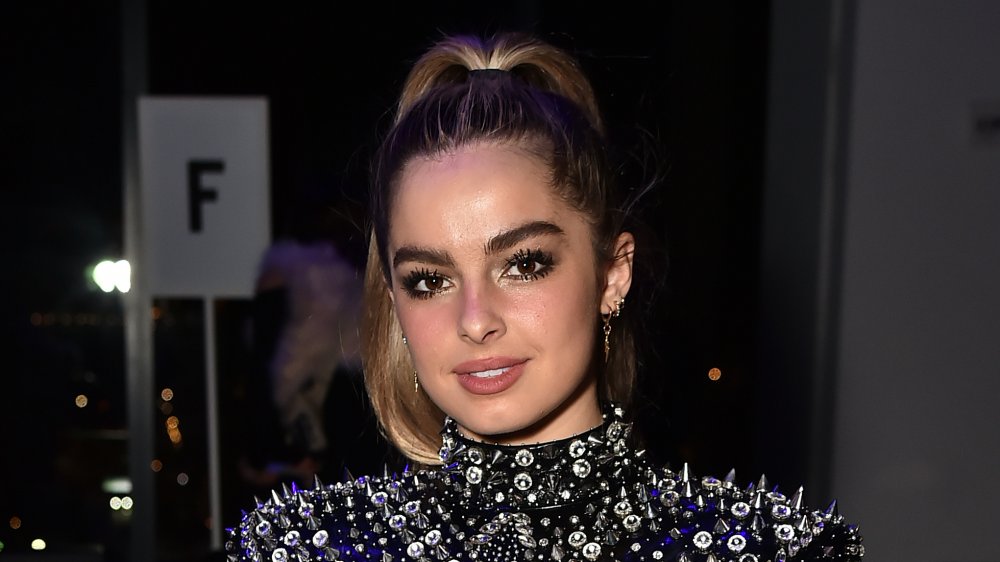 Theo Wargo/Getty Images
Searching for your next beauty buy is almost too easy these days, but if you need a reason to bulk up your makeup bag again, Addison Rae's Item Beauty line is the perfect excuse. Available in poppy orange, blue, and silver packaging, the brand new, pared-down collection only consists of six products, but covers all your bases when it comes to your routine.
While the TikTok star and dancer is know for, well, her dancing, she had previously collaborated with L'Oreal on Instagram back in May, so the choice to dream up her own makeup line wasn't too farfetched. It also helps that a member of her immediate family has a background in beauty, which she dished to Allure. "[My mother] was a makeup artist, and being in competitive dance, for performances, we would always wear super flashy makeup, like the shiny eyeshadow and bright red lips and lots of blush. So I feel like I was kind of always around makeup growing up," she said.
This exposure to cosmetics fully materialized into her very own line and has already amassed over 151,000 followers on Instagram — which is, if you can believe it, relatively small compared to Rae's own 27.4 million Instagram followers. While it may only be six products, it fits perfectly into Gen Zers' makeup routines, which are far more minimalist and expertly done than generations before, according to Vice.
What products are featured in the Item Beauty line?
Addison Rae's line, which dropped on August 11, is shoppable from Item Beauty's website and covers everything from cheeks and lips to eyes and brows. Each product has a punchy name that rolls off the tongue and delivers either a dewy, glimmery, or matte finish. 
For your eyeshadow needs, the brand released Lid Glaze, a liquid swipe-on shadow that's available in five shades. There's also a lengthening mascara titled Lash Snack and a brow pencil and brush called Brow Chow, for finishing off your look. Complexion-wise your face can be dusted with Powder Hour, a translucent powder that soaks up oil and mattifies your skin. There's also Cheek Money, a bronzer-contour compact available in two variations for cutting those cheekbones and defining your best features. Lastly is Item Beauty's only lip product — Lip Quip — which has ingredients like jojoba oil, almond oil, and shea butter to keep your skin hydrated. And in just six products, you're good to go with a full face of makeup for $92.