Details You Didn't Know About Brothers Osborne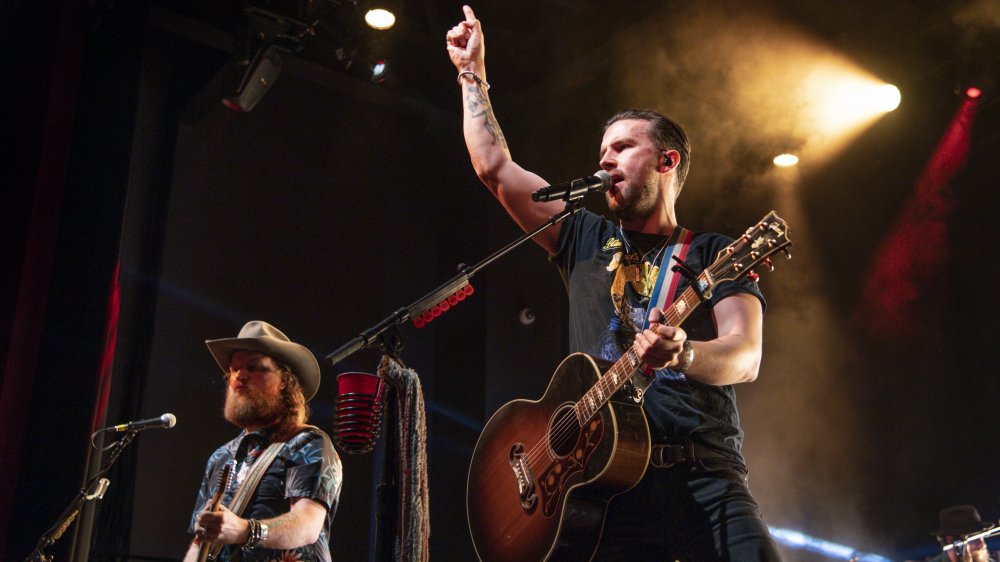 Erika Goldring/Getty Images
Since their 2016 debut album Pawn Shop, Maryland-born duo Brothers Osborne (yes, they're actually brothers) have been making waves with their unique blend of country, rock, and a touch of soul (via CBS). In fact, according to their website, they've already received six Grammy nominations, and won four CMA awards and five ACM trophies. With all of that acclaim under their belts in such a short amount of time, it should come as no surprise that they're currently up for Duo of the Year at this year's ACM awards (via ACM). But if that's all you know about them, you're in for a treat.
The first thing you should know is that they're dedicated to their craft. T.J. and John Osborne grew up making music both together and separately, but when they moved to Nashville they started being asked to play together more consistently, thanks to both T.J.'s singing and John's guitar skills (via Sounds Like Nashville). Since then, they've co-written nearly all of their songs and continue to challenge themselves creatively, even recording their entire second album, Port Saint Joe, in one sitting to help it feel more like a cohesive piece of work. But there are some things even fans might not know about this unique country duo.
They champion acceptance and inclusivity through their art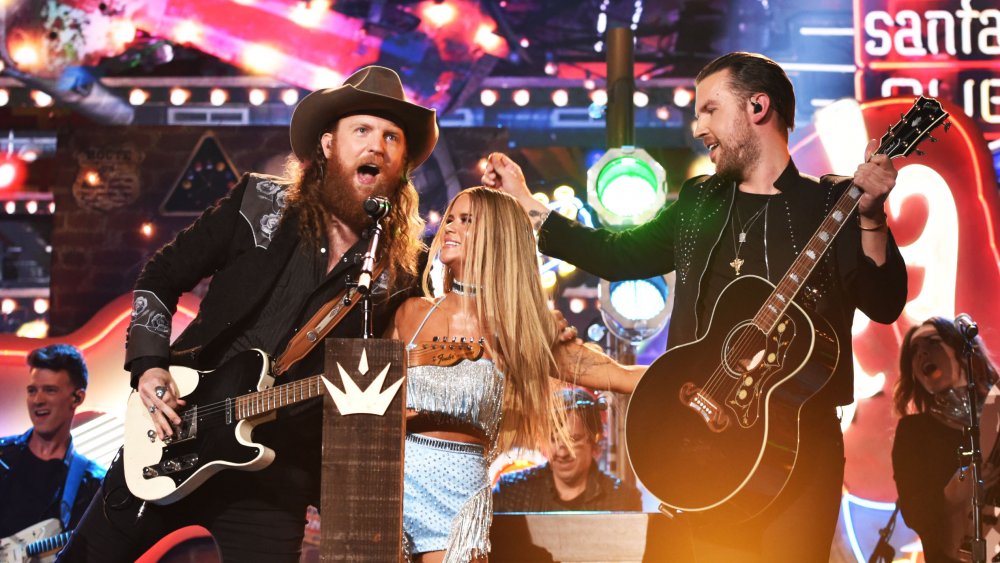 John Shearer/acma2019/Getty Images
Brothers Osborne have been praised not just for their artistic skill, but for the sentiment and passion behind it. Back in 2018 they put on a special performance at the Grammy awards honoring the victims of the 2017 Route 91 Harvest shooting in Las Vegas, a venue the two had previously played (via Tennessean). They hoped the piece would help to promote a sense of community and connection, and, in John's own words: "... help heal something at least a little bit."
Meanwhile, their 2015 music video for the song "Stay a Little Longer" includes interracial and same-sex couples. According to Taste of Country, the duo intentionally pushed the envelope with this music video because they believed so much in the statement they were making: that love itself is hard for everyone and that fact unites us all. The brothers anticipated getting backlash for the video, but the response from fans was overwhelmingly positive, and the song became the duo's first number one hit.
They have some passionate fans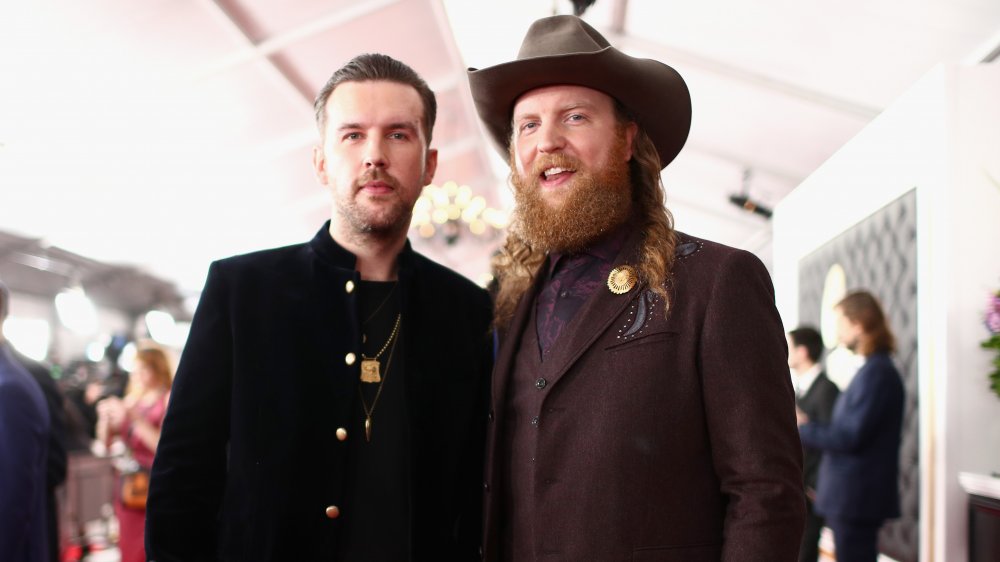 Rich Fury/Getty Images
Most famous artists have at least a few kooky fan stories, and Brothers Osborne are no exception. According to the duo, the craziest thing that a fan has ever thrown onstage during a performance, which they first thought was a bra, was actually a pair of men's underwear that the owner had ripped off (wait for it, it gets weirder) without removing his pants (via New Country KNCI)! If you're wondering how the pair reacted, according to John: "I was disgusted, yet I respected him."
Of course, the brothers don't let the fans have all the fun. If you need proof that these guys don't take themselves too seriously, just check out their 2018 tour announcement video, which shows them pretending to trip on psychedelics in the middle of the woods with a "shamen," including projectile vomiting into a campfire and laughing maniacally at a single piece of wheat (via EW). It's definitely not your average tour announcement, but it makes sense, because Brothers Osborne aren't your average country band.