The True Meaning Behind Dan + Shay's I Should Probably Go To Bed
John Shearer/Getty Images
Once you have country group Dan + Shay's new ballad "I Should Probably Go To Bed" in your head, it'll stick for a while — and that's not a bad thing. This catchy tune speaks to the universal truth that sometimes it's better to call it a night than to make that call to an ex, or grab a bag of potato chips and watch just one more episode of your favorite Netflix show. Dan Smyers and Shay Mooney — who are up for Duo of the Year, and Song, Video and Music Event of the Year for the song "10,000 hours" with Justin Bieber at this year's ACMs — started writing "I Should Probably Go To Bed" during Grammy week, and then finished it back at home, according to Taste of Country. 
"Shay had come over to record vocals on another song that we had written. We took a break, went downstairs, started singing this song..." Smyers told the outlet. "So we really went for it. Shay delivered one of my favorite vocal performances of all time." The duo confessed to People the coronavirus lockdown helped coax a magical collaboration out of them.
Dan + Shay can't necessarily relate to the lyrics of the single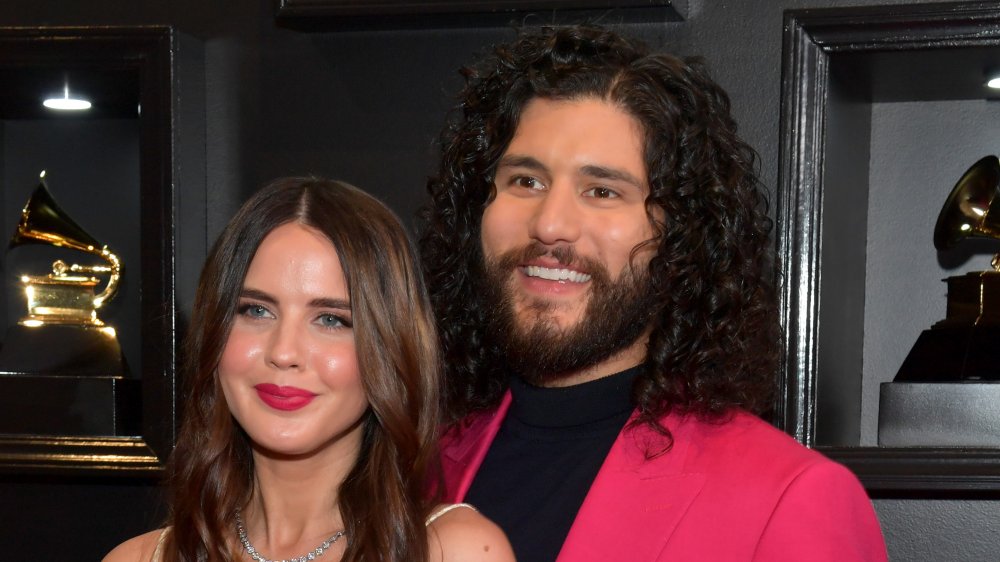 Lester Cohen/Getty Images
"With this one, [we had] nothing but time on our hands," Smyers told People. "So it was cool to really tap into that. I feel like we really put our stamp and our signature on the way the song sounds and people have been relating to it."
Meanwhile, both Smyers and Mooney are happily married — in fact Smyers' wife Abby sings on the track — so what's the deal with lyrics like, "All my friends finally convinced / Me to get out of the house / To help me forget, to help me move on?" And, "Then I heard you're back in town / In a crowd of strangers and lovers / Someone told me that you were coming so / I should probably go to bed / I should probably turn off my phone?" It turns out lost love in the past informed the sentiments behind the highly-relatable words in "I Should Probably Go To Bed."
"I think a lot of people can relate to it, whether it's a past relationship that you can't get over or whether it's some other temptation that's pulling you and rendering you defenseless," Smyers explains. "Whatever it is, I feel like we've all gone through it in some way, shape or form."