The Untold Truth About Luke Combs' Wife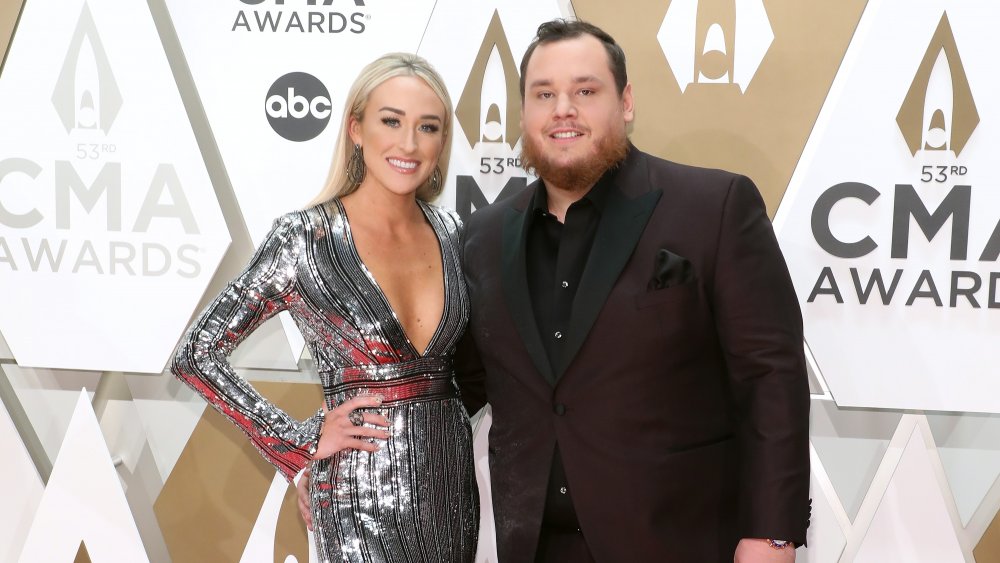 Taylor Hill/Getty Images
Luke Combs is synonymous with country music success. He is up for Entertainer of the Year, Male Artist of the Year, and Album of the Year at this year's ACM awards. The Billboard Music Award winner has also had a decent amount of success in his personal life. The 30-year-old is married to Nicole Hocking, whom he wed just this past August (via Tennessean). "Yesterday was the best day of my life. I got to marry my best friend. I love you," the superstar posted to Instagram on his wedding day. According to Wide Open Country, the couple dated for two years before saying "I do." But Hocking was with Combs before he became ultra-famous for country hits like "Hurricane," "Beautiful Crazy," and "Six Feet Apart."
"Everybody was like, 'Yeah, this is never gonna work,'" Combs recalled of his early attempts to break into the music business, adding, "and so I didn't have anything when we met" (via People). Hocking, who is 28 and clearly the object of Combs' complete love and adoration, was a music executive at BMI in Nashville back then (and still is) — but her story begins further south.
Nicole Hocking is all about Luke Combs, too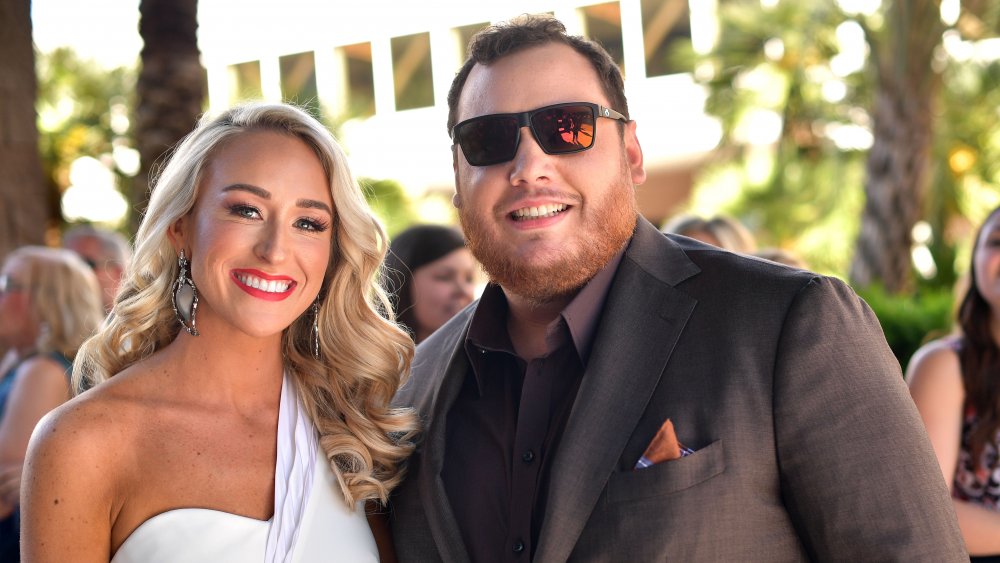 Matt Winkelmeyer/acma2019/Getty Images
Per Wide Open Country, Hocking is a native Floridian, but moved to Nashville after attending Florida Gulf Coast University. The duo met in Nashville through mutual friends, according to Country Fan Cast. Her position at BMI helped her leverage Combs' exposure to the country music world, so actually, it could easily be argued the blonde beauty helped launch her now-husband's mega-career.
But Combs has paid her back for her assistance by writing some pretty incredible songs inspired by his love. One standout example is "Beautiful Crazy." Consider lyrics like, "She can't help but amaze me / The way that she dances, ain't afraid to take chances / And wears her heart on her sleeve / Yeah, she's crazy but her crazy's beautiful to me" (via AZ Lyrics). "That got me some serious brownie points. That was before we were officially dating," Combs revealed.
Beyond helping Combs' talent reach the masses, and inspiring some of his best songs, Hocking also stands up for her man. In 2019, she called out people for body shaming Combs for being a "bigger guy." Hocking tweeted, "Also grow up. it's 2019. the double standard for this is absolutely disgusting."