The Real Reason Selena Gomez Went Into The Beauty Biz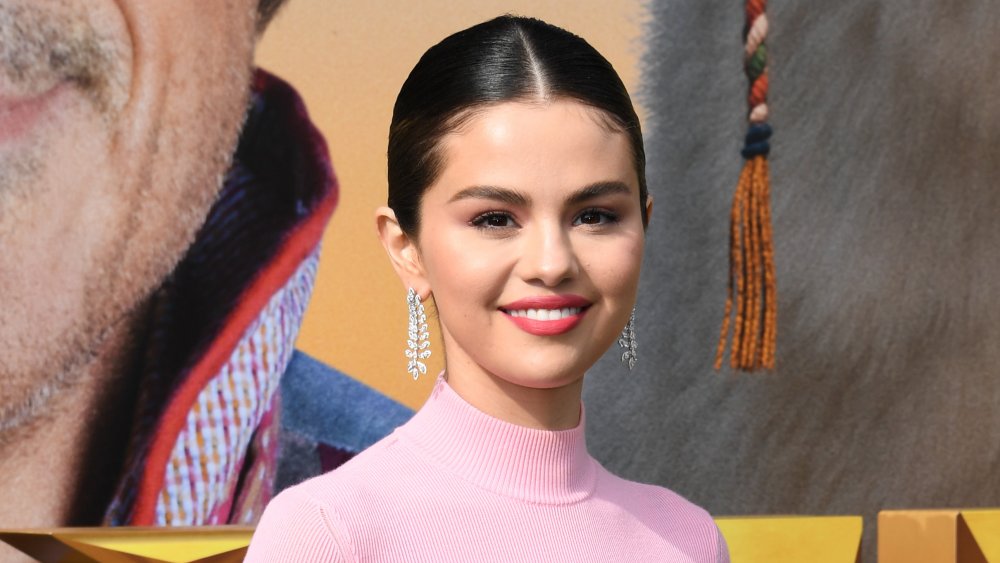 Jon Kopaloff/Getty Images
Selena Gomez is having a moment: Turn on your radio and there she is crooning "Ice Cream" with K-pop sensation Blackpink. Switch on your TV and you'll see her on Selena + Chef, talking shop with the likes of taco truck master Roy Choi and sourdough queen Nancy Silverton. Stand in your socially distant line at the grocery store, and there's Gomez, slyly channeling Frida Kahlo on the cover of Allure's October issue. 
Behind the scenes, the 13 Reasons Why and Living Undocumented executive producer recently told Variety she's producing no less than 16 different projects. She's also given her Instagram platform over to changemakers such as politician Stacey Abrams and transgender activist Raquel Willis to amplify their voices with exposure to her 193 million followers. And now she's rolling out her new makeup line with a conscience, Rare Beauty, online and at Sephora.
Celebrating beauty from the inside out
"I'm so excited to release beauty products that not only feel great, but also celebrate what makes each of us rare," Selena Gomez explains (via Page Six Style). "These products aren't about being someone else, it's about being who you are, whether that's rocking a full face of bold makeup or barely any makeup at all. Makeup is something to enjoy, it's not something you need. I want every person to feel beautiful exactly as they are." Feeling great inside and out is important to Gomez, who recently revealed that she was diagnosed with bipolar disorder (via CNN).
The collection features 48 shades of foundation and concealer with affirming product names like Always an Optimist Illuminating Primer and lip colors such as Inspire and Empathy. Meanwhile, 1 percent of Rare Beauty's sales will benefit Gomez's Rare Impact Fund, which she created to help underserved communities. "We wanted to find a way to give back to our community and further support people who needed access to mental health services, which have had a profound impact on my life," Gomez said in a press release. 
Gomez also explains about her decision to launch the brand, "It flabbergasted me how these young girls need to feel like they have to be a certain way. I wanted to break that mold" (via The Cut). "I don't judge you — wear your makeup however you want to wear it. But what I'm realizing is that it's beyond that. It's about how you feel inside."