What Luke Combs' Better Together Really Means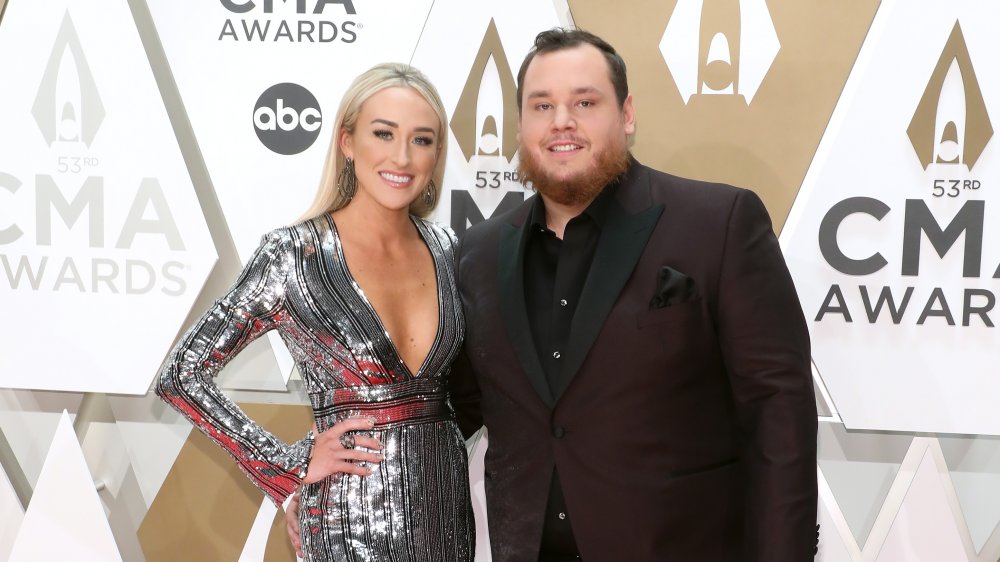 Taylor Hill/Getty Images
When country star Luke Combs shared a preview of "Better Together" on YouTube last summer, the response was overwhelmingly positive. "I think I just found one of my new favorites," wrote one fan. Added another, "100% think you should release the whole song" (via Taste of Country).
"Better Together" was inspired by Combs' then-fiancée Nicole Hocking, with whom he just tied the knot in August (via People). "Better Together" has special meaning for Combs and his new bride. Said the singer to The Boot, "I think there will always be songs about Nicole on all my records." The track was hailed as the next big wedding song with its list of ideal pairings: "Some things just go better together and probably always will, a cup of coffee and a sunrise, Sunday drives and time to kill" (via Country Music Nation). The lyrics have even popped up on decorative signs on Etsy, while the title can be found on Combs' site adorning everything from a coffee cup to an embossed necklace. If a country-lover in your life has a birthday coming up, they've got you covered.
Luke Combs has had a huge year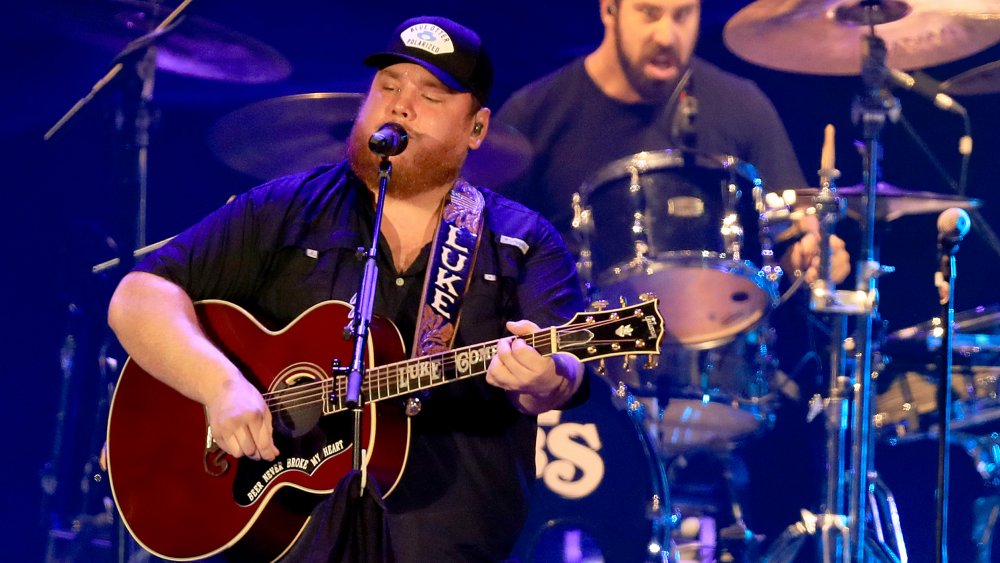 Carmen Mandato/Getty Images
Luke Combs is set to perform "Better Together" at this year's Academy of Country Music Awards, where he's up for Entertainer of the Year, Male Artist of the Year, and Album of the Year for What You See Is What You Get. Sound like he's got a big night ahead of him on the heels of winning a trio of iHeartRadio Music Awards (via iHeartRadio). He accepted the awards for Country Artist of the Year, Country Album of the Year, and Country Song of the Year for "Crazy Beautiful" while on his honeymoon over Labor Day weekend. "I'm always very humbled by things like this. I never would've imagined that a guy like me would be in this situation," said the "Hurricane" singer.
Meanwhile, Combs' fans have been coming out with their own moving moments set to "Better Together" on TikTok, breathing new meaning into the song. One clip shows a coach who was offered a new job telling his team he's staying, while another one shows a new dad proposing to his child's mother by dressing their kid in a onesie asking for her hand. There are some tear jerkers, like a same-sex couple's first touch on their wedding day, but they're balanced by silly TikToks including a tiger cub and a chimp playing together and an inexplicable tribute to an avocado storage gadget.