Details You Didn't Know About Miranda Lambert
Kevin Winter/Getty Images
Country superstar Miranda Lambert has had an incredible trajectory, from a tiny town in Texas to the main stage of every major music venue. Since releasing Revolution back in 2009, Lambert's career has skyrocketed, and now she's one of the most famous and talked-about stars in the genre. Naturally, her marriage to, and subsequent divorce from, fellow country star Blake Shelton helped to increase her profile even more, but suffice to say the proud Texan is known first and foremost for her killer voice and guitar skills.
As Taste of Country notes, Lambert came close to winning reality competition show Nashville Star in 2003, ultimately finishing third. Rather than seeing it as a setback, however, Lambert later admitted, "The winner had to go in right after the contest and make a record in a couple of weeks, and I wasn't ready." She was just 19 years old at the time. Although Lambert signed a record deal that same year, she didn't release an album until 2005's Kerosene.
Miranda Lambert came from humble beginnings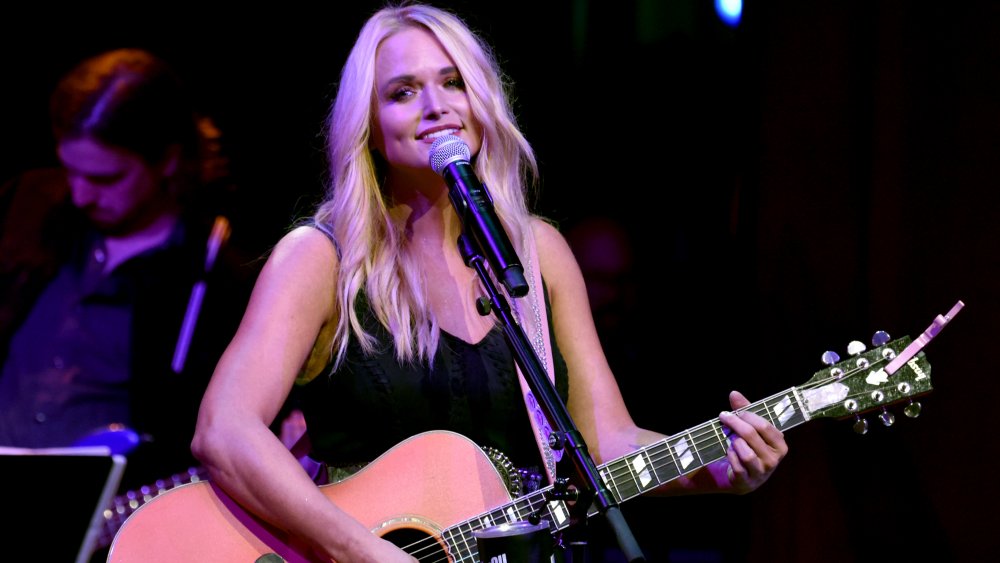 John Shearer/Getty Images
It's difficult to imagine now, but there was a time when Lambert couldn't even speak up in class let alone perform onstage. Per Marie Claire, her mother noted that she received frequent calls from Lambert's teachers worrying that she was too shy. Thankfully, once the youngster started participating on the debate team as a freshman in high school, she found her voice. However, Lambert wasn't the best student, with the country star admitting that she barely graduated because her grades were so bad, according to Seventeen.
Growing up in the small town of Lindale, Texas, was difficult. Lambert said that her father, "Had to dig ditches a few times for four dollars an hour because we had to eat" (via Redbook). Things got so bad, in fact, that the family ended up without a place to live. They did, eventually, find the house that built her, the massive farm allowing the Lamberts to live off the land. The first thing the singer did upon making it big was buy a farm of her own in Oklahoma.
Miranda Lambert learned to be strong from her parents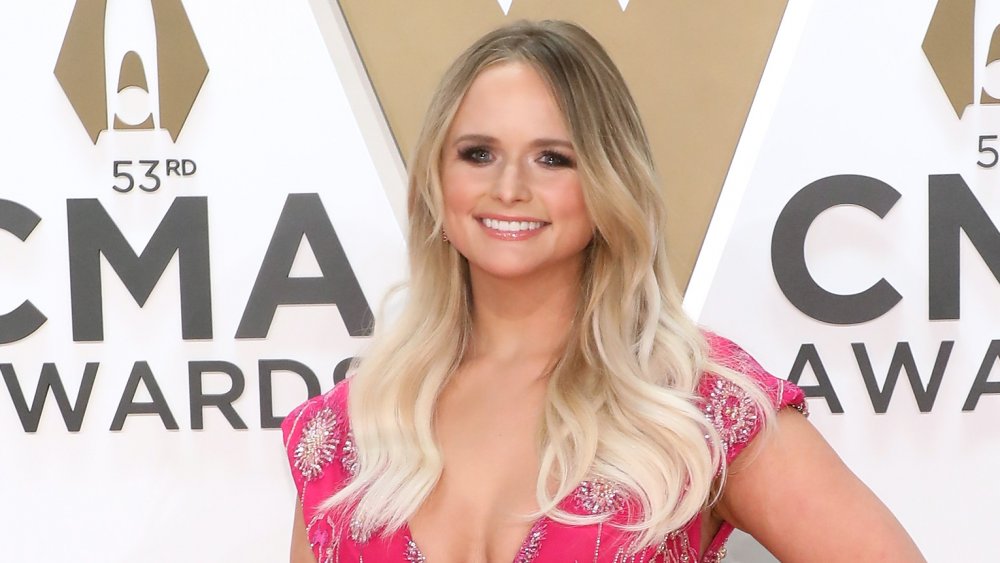 Taylor Hill/Getty Images
Lambert is well-known for singing songs about strong women fighting back against their male oppressors. Her parents worked as private investigators when she was a kid, so the Pistol Annies singer was party to a lot of heartbreaking case studies. "I saw my friends' moms coming in at 2 a.m. with black eyes ... I witnessed it firsthand," she told Fame10. Lambert's folks had one particularly high-profile client when they worked closely with Paula Jones, a former Arkansas state employee, who accused then-President Bill Clinton of sexual harassment (via Country Music Nation).
The singer-songwriter took the lessons she learned from her parents' work into her own career. She even keeps a box-cutter onstage for protection, though it's not necessarily against rowdy male fans. "When I'm singing a ballad onstage and a beach ball comes flying at my head, it makes me crazy," she told People. "I keep a box cutter on my drum riser for such occasions." Suffice to say, you don't mess with her.