The Truth About Alexandria Ocasio-Cortez's Beauty Routine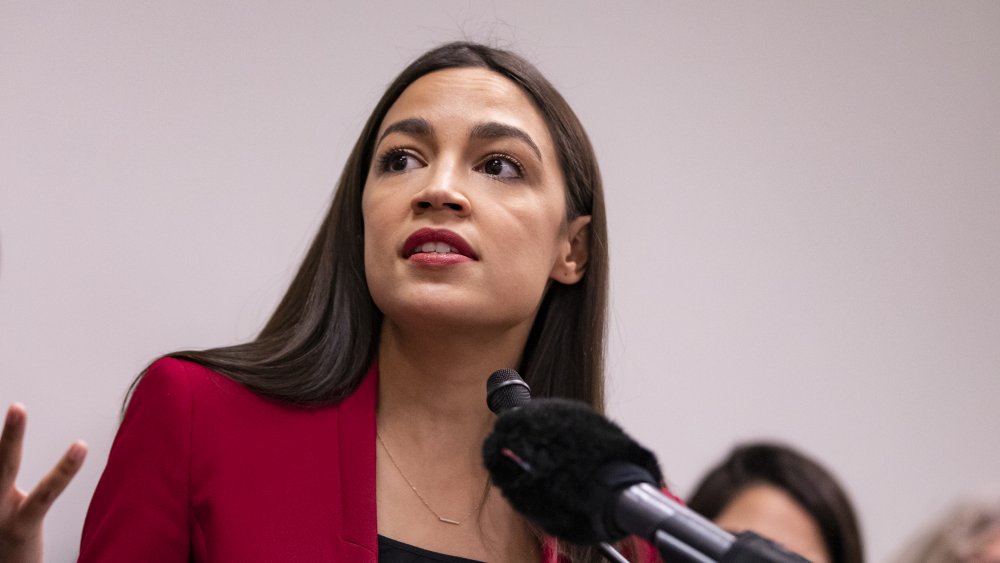 Samuel Corum/Getty Images
While New York Rep. Alexandria Ocasio-Cortez has made a name for herself by becoming the youngest woman ever to serve in the United States Congress and has gained a reputation for her outspoken nature, another of her qualities has sparked admiration among her fans: her always-feminine-yet-professional look. Now, thanks to a recent interview by the congresswoman, inquiring minds can finally get a glimpse into her beauty routine — and the name of her signature red lipstick (via Vogue).
In a new video demonstrating her beauty routine, AOC begins with a fresh clean face and then applies a bevy of beauty products, including toner, vitamin C serum, moisturizer, and, of course, sunscreen, which she reminds us not to "play around" with (via YouTube). And while her makeup routine includes tips for correcting tired-looking eyes and playing up your natural features, the big reveal is the lip color.
AOC says she first started to wear a bold red lip to give herself a boost of confidence when she was a virtual no-name in her first primary race (and who couldn't use a confidence boost these days?). Plus, if you're like us, perhaps you've been on a years-long quest to find the perfect red lipstick. Well, look no further: AOC says that "most of the time" when we see her sporting a bold red lip, it's Stila Liquid Lipstick in the shade Beso.
The ABCs of AOC's beauty routine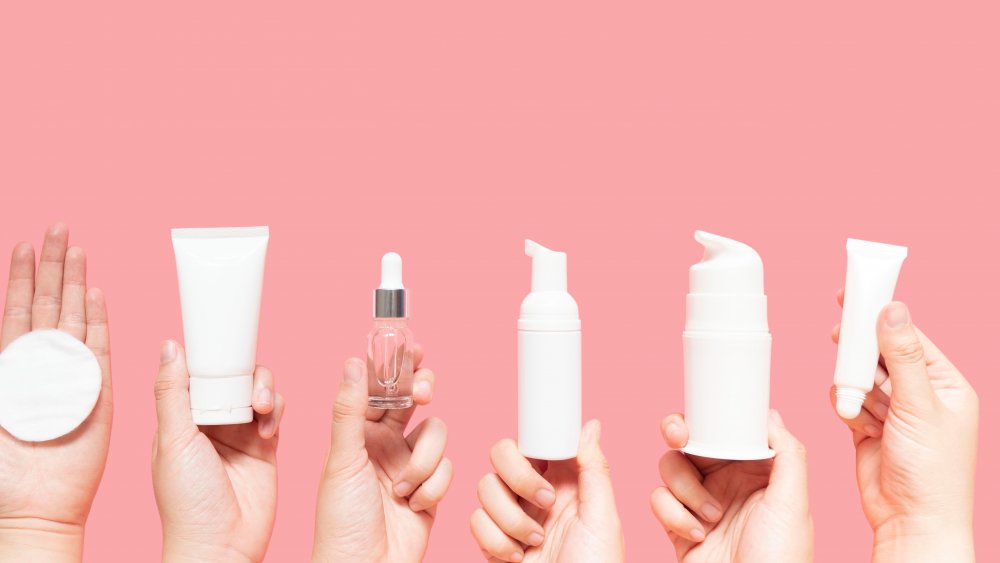 Shutterstock
This is not the first time AOC has let us into her makeup bag and skincare cabinet. In January 2020, she used Instagram to answer questions about how she keeps her skin looking so youthful during such a high-stress and high-travel job (via Elle). First and foremost, AOC is a big believer in letting your skin breathe. After a long day, she notes that it's imperative to wash off every stitch of makeup and buildup without stripping the skin. The congresswoman does this with the double-cleanse method, which uses a wipe or oil to remove makeup, and then follows with a cleanser. Step two is a good toner, but take heed; avoid all products that contain alcohol, as this, she points out, can dry your skin. Next, she suggests a products with retinol or vitamin C. "They should be in the layer closest to your skin after toner," she says.
Next come moisturizer and sunscreen before applying her makeup. And with regard to foundation, she holds firm to her let-your-skin-breathe ideals by using a BB cream or tinted moisturizer rather than a full-coverage foundation (though in the Vogue video she admits she will use a full coverage foundation on says she knows she will be in front of the camera to prevent fading or shine). All this, along with a low-dairy and clean diet, she says, help her maintain that beautiful complexion so many of us envy.
AOC says her beauty routine is also about empowerment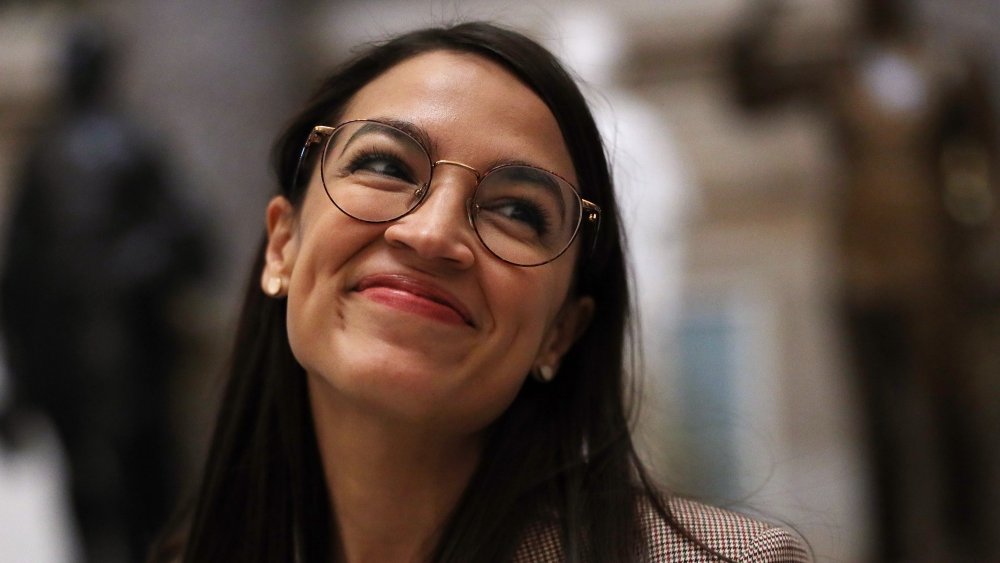 Alex Wong/Getty Images
Lest anyone believe AOC could be capable of gushing about a beauty routine without a deeper purpose, she recently reminded her fellow women that caring about one's appearance and being a fan of makeup or skincare doesn't make us any less serious or professional, per Vogue.
"The reason why I think it's so important to share these things is that, first of all, femininity has power, and in politics there is so much criticism and nitpicking about how women and femme people present ourselves," she told Vogue. "Just being a woman is quite politicized here in Washington ... There's this really false idea that if you care about makeup or if your interests are in beauty and fashion, that that's somehow frivolous. But I actually think these are some of the most substantive decisions that we make — and we make them every morning."
And that decision, she says, should be entirely your own; if getting up and doing your makeup in the morning "makes you feel alive, do it." she says. But it should be about the person wearing the makeup, and how that person feels, rather than based on outside expectations. "Our culture is so predicated on diminishing women and preying on our self-esteem, and so it's quite a radical act — and it's almost like a mini protest — to love yourself."
Now, excuse us while we place an order for that signature red ...