Don't Spend Money On Kat Von D Beauty Until You've Read This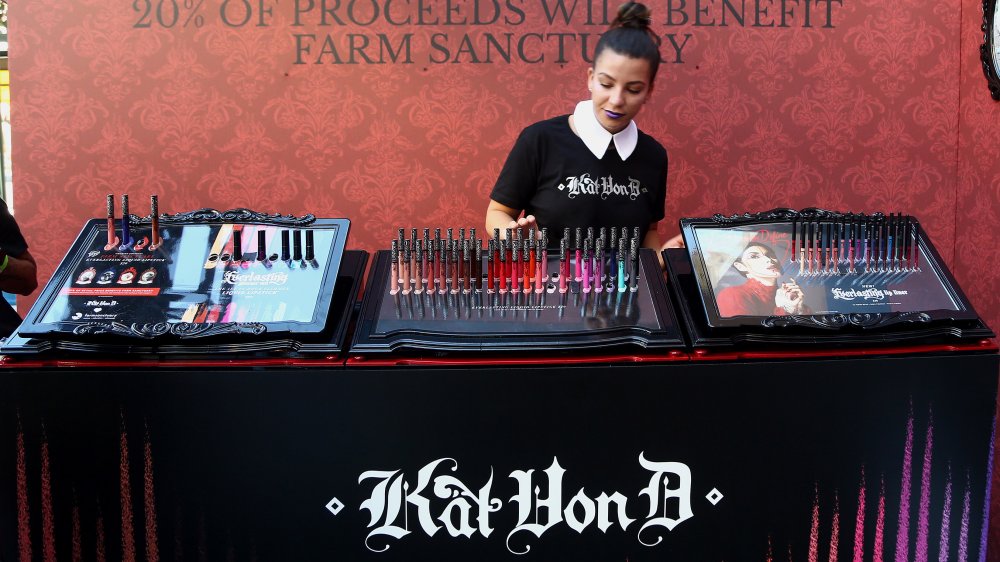 Tommaso Boddi/Getty Images
For years, Kat Von D has been one of the most famous and well-respected tattoo artists in the world; her hit TLC reality show, LA Ink, which ran from 2007-2011, brought her a whole new level of mainstream fame. It was inevitable that the lifelong makeup fan would branch out into the beauty industry and, in 2008, Kat Von D Beauty (now known as KVD Vegan Beauty), was born. According to a press release, the brand initially launched with four classic red lipsticks. Now, just over a decade later, it now encompasses over 250 products including eyeliner, mascara, eye-shadow, foundation, and lots more.
Although Von D left the company and sold her shares in January 2020, KVD Vegan Beauty was quickly snapped up by co-owner KENDO and continues to thrive under their leadership. It's sold worldwide, predominantly through Sephora and the brand's official website. KVD Vegan Beauty has won several awards over the years for its high-quality products, and is beloved by fans and the industry alike, but its rise hasn't been without controversy.
Kat Von D came under fire for her naming conventions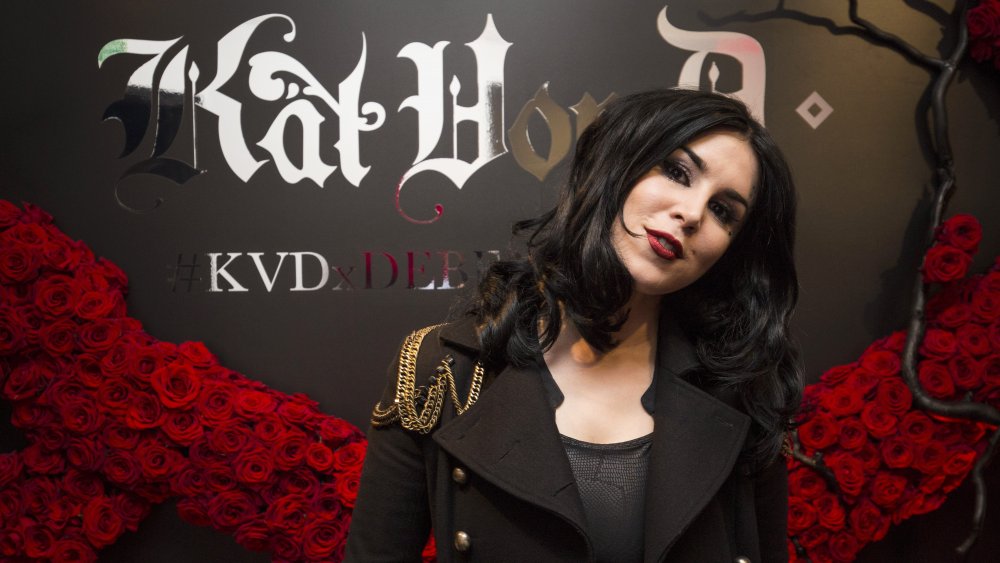 Jack Taylor/Getty Images
When Kat Von D Beauty was first launched, one of the lipsticks was called "Underage Red." The tattoo artist was heavily criticized for the choice, which some commentators thought sexualized teenage girls. As The Independent notes, she faced the criticism head on in a Facebook post, refusing to apologize and arguing the name was about "feminine rebellion" and was not intended to "promote a destructive lifestyle." 
As Von D advised, "I clearly remember wearing a variation of this shade when I was 16 years old." She explained that wearing lipstick made her feel grown-up enough to attend punk rock shows, even though she wasn't technically old enough. "These wild, and horrific accusations proclaiming that any aspect of my makeup line would ever promote the degradation of women, statutory rape, sexual behavior, human trafficking, underage drinking, or even idealization of fleeting youth, goes against everything I stand for," she argued, noting that anyone who "automatically jump[ed] to a disgusting conclusion" should focus their attention inward instead.
Fans jumped ship after dodgy comments from Kat Von D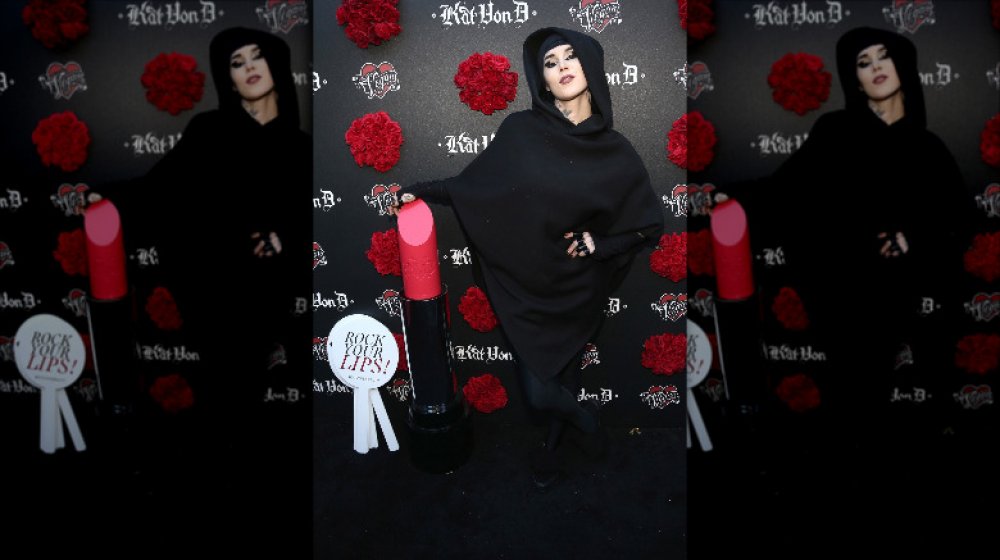 Tommaso Boddi/Getty Images
In 2018, fans boycotted Kat Von D Beauty following dodgy comments from its founder about vaccinating her kid. As Cosmopolitan reported at the time, Von D took issue, on Instagram, with being publicly criticized for her choices. "Try being an openly pregnant vegan on Instagram, having a natural, drug-free home birth in water with a midwife and doula, who has the intention of raising a vegan child, without vaccinations," she wrote. Fans weren't impressed, with one tweeting, "Officially done with kat von d and her brand," while another donated the money she was going to spend on makeup to Gavi, an organization providing vaccines to children in developing countries.  

However, in March 2020, in an interview with the Los Angeles Times, Von D walked back her previous comments. "I'm not an anti-vaxxer at all," she explained. "I just made a mistake, and I was completely uninformed. It was stupid, and I really shouldn't have opened my big mouth on the subject." The legendary tattoo artist promised her leaving the brand had nothing to do with the scandal, but the damage may already be done.