Why We're Facing Another Paper Towel Shortage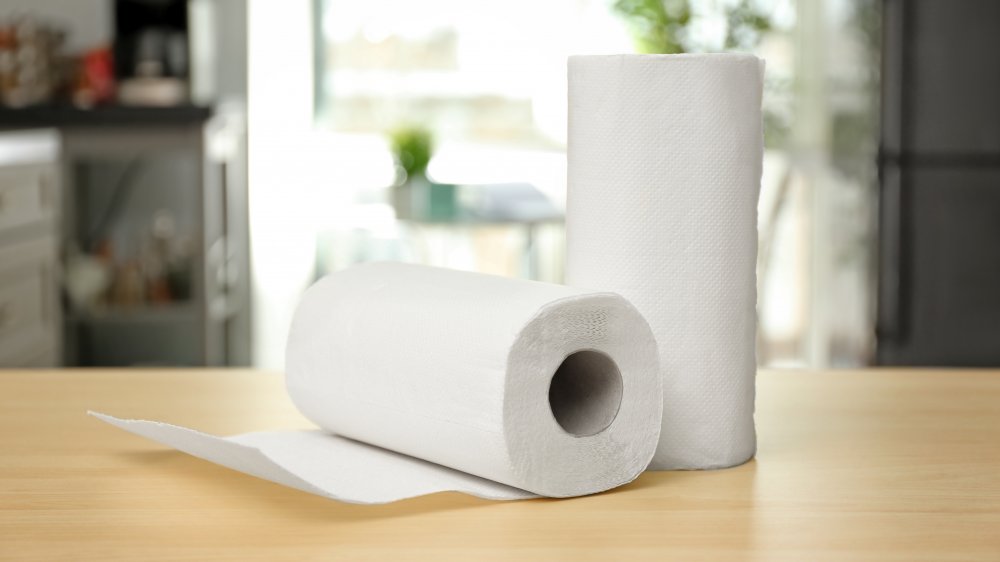 Shutterstock
The COVID-19 pandemic isn't over, and neither are the shortages that have come with it. Shortages of several goods, especially household essentials, have plagued us for months. Among the in-demand goods shoppers have had trouble finding on store shelves are garlic, Clorox wipes, and tomato plants. One of the hardest things to find during the pandemic has been toilet paper, but there has also been a shortage of paper towels.
While it's not as hard to find paper towels in stores now as it was at the beginning of the pandemic, the shortage never completely ended and we can't count on the product always being in stock. CNN Business noted that paper towels have been going in and out of stock at retail giants like Amazon and Costco. When they are available, brands may vary, and there's a good chance that your favorite brand will be out of stock — or cost more money than it normally would.
Americans love paper towels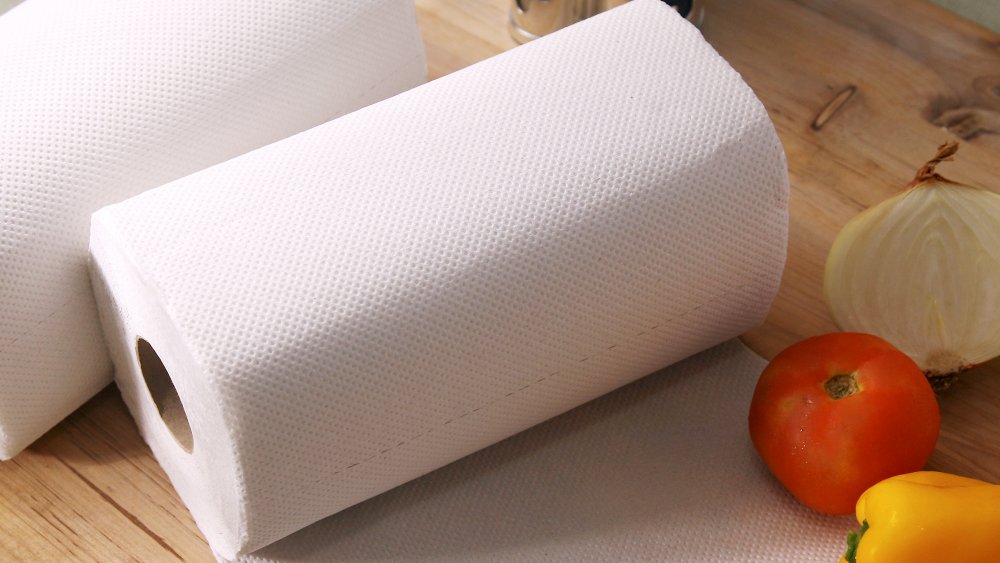 Shutterstock
Part of the shortage has been caused by hoarding, as panic buyers turned out in droves to stock up on the product. But part of the problem has been because of a breakdown in supply chains, leaving paper towel manufacturers struggling to keep up due to not having access to all the necessary materials. "Meeting a large surge in demand such as that experienced in reaction to the pandemic is beyond the capability of a functional supply chain," explained the Lean Enterprise Institute's The Lean Post.
Paper towels are a particularly hot commodity in the United States, making the shortage even more dire. The Atlantic reported that, based on data from market-research company Euromonitor International, sales of paper towels for home use totaled $12 billion in 2017. Americans spent $5.7 billion of that — nearly as much as the rest of the world combined.