Details You Didn't Know About Rachel Brosnahan's Husband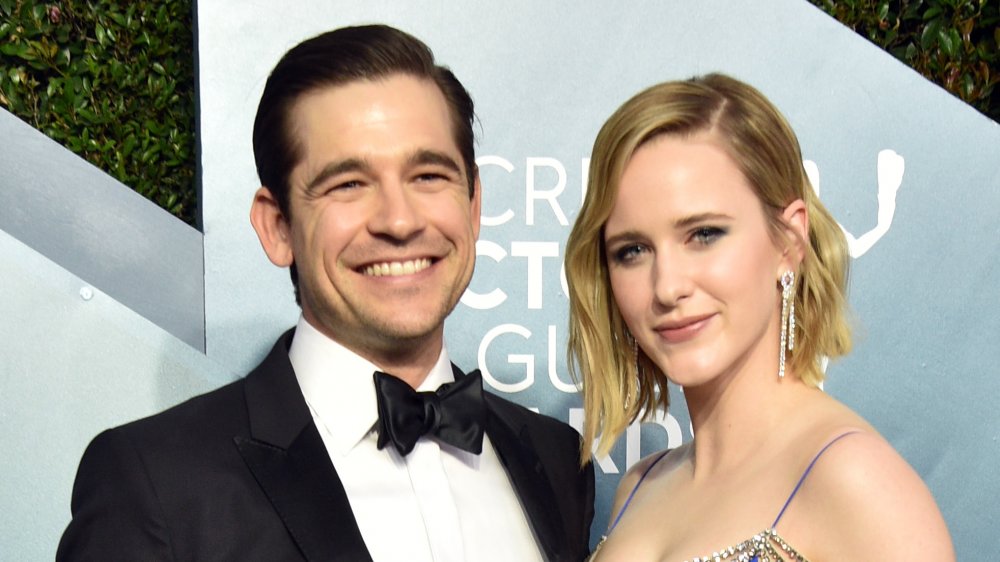 Gregg Deguire/Getty Images
Rachel Brosnahan is a massive star in her own right, but she's also one half of a Hollywood power couple. She and her husband, fellow actor Jason Ralph, have kept their relationship quite private — they didn't even announce they were married until years after the fact.
The couple were first spotted wearing wedding bands in September 2018, and Brosnahan revealed to People the following January that they had actually "been married for years." Why did they keep the marriage secret for so long? There are a few reasons. "The first being that it's just that...personal," she said in a statement. "Jason and I also noticed early on that, while we are both the leads of successful television series, he has almost never been asked about our relationship while I have been asked on almost every red carpet I have walked in the last two years. We both find this double standard problematic and frustrating and opted to redirect those conversations to our work."
While they don't discuss their relationship very much publicly, it's clear that Ralph and Brosnahan are in love. In her 2019 Golden Globe acceptance speech (via People), Brosnahan gave a shout out to her hubby. "Jason, I love you," she said. "I wouldn't be here at all without you. Thank you."
Rachel Brosnahan met her husband at work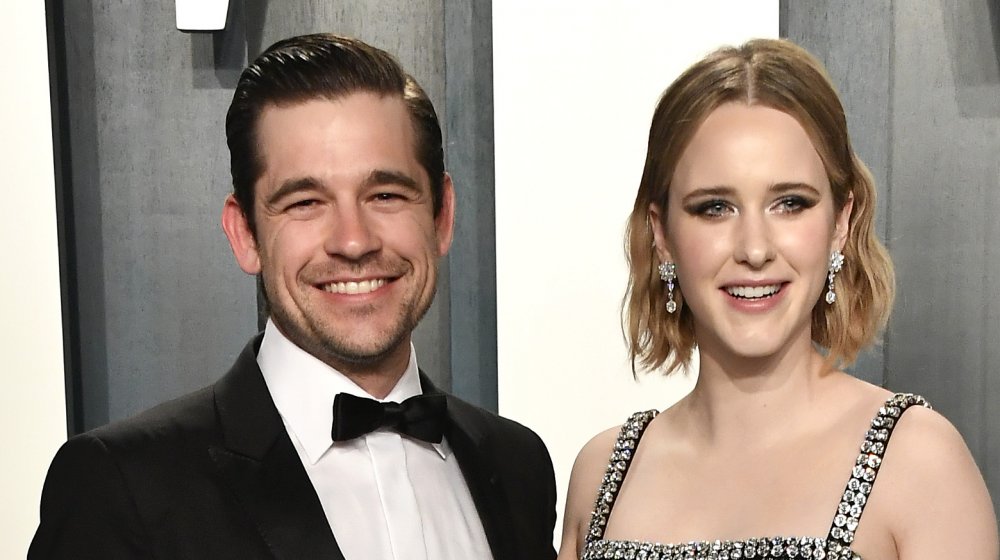 Frazer Harrison/Getty Images
Ralph and Brosnahan met in 2015 when they worked together on the TV show Manhattan (per Just Jared). Both of them have thriving acting careers. Brosnahan is known for her work on shows like House of Cards and The Marvelous Mrs. Maisel.
Ralph isn't quite as well known, but his IMDb page is brimming with credits dating back to 2010 when he did some voice acting for the video game Red Dead Redemption and had a role on an episode of The Good Wife. Since then, he's racked up credits in shows and films like Gossip Girl, Unforgettable, Smash, Blue Bloods, A Most Violent Year, Grace and Frankie, Younger, and I'm Thinking of Ending Things. He is perhaps best known for starring in The Magicians from 2015 to 2019 as Quentin Coldwater.
Ralph is also a stage actor. Per Broadway World, he appeared in the Broadway production Peter and the Starcatcher.