The Truth About Jon Pardi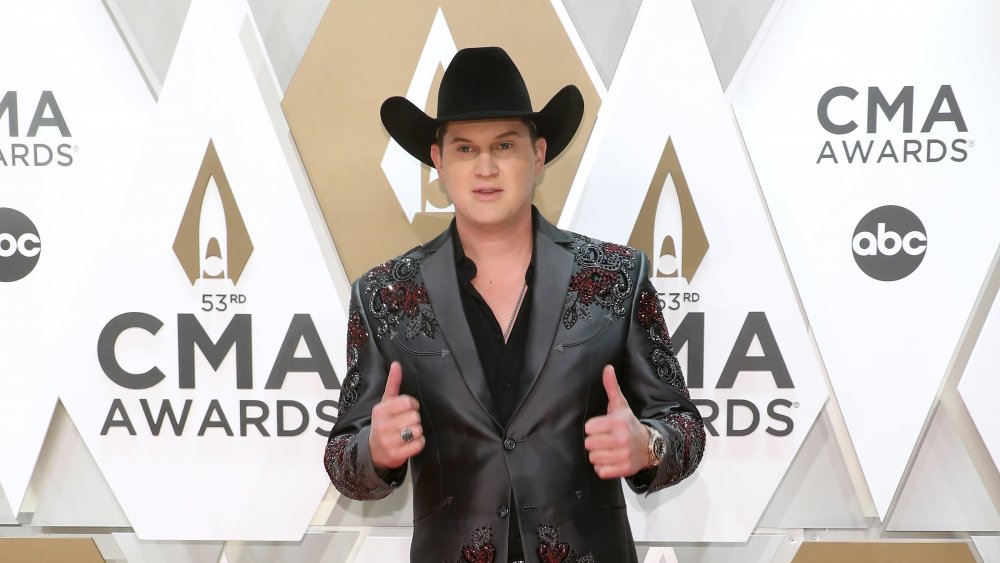 Taylor Hill/Getty Images
You know him from catchy country tunes such as "Dirt On My Boots" and "Heartache Medication." The 34-year-old singer Jon Pardi is what you'd call a true country artist (via Pop Culture). With his 2016 breakout album California Sunrise, and his 2019 release, Heartache Medication having established his talent on the Nashville music scene, Pardi refers to his style as paying homage to "throwback" country — he counts Dwight Yoakam and George Strait as inspirations per his website.
But Pardi isn't as predictable as you may think — he also names Frank Sinatra as a favorite artist. Still, the Album of the Year nominee at this years' ACM awards is a country boy at heart, admitting to enjoying ripping down trees with his tractor, and horses.
The rising country star is also enjoying some personal milestones, having gotten engaged to his girlfriend of two years, hair stylist Summer Duncan (via Country Fan Cast). Adorably, the couple met through Pardi's mom, and then he would eventually propose in front of a live audience at the Ryman Auditorium. "I definitely want to make her happy," he said about the relationship. For now, they are postponing their wedding due to the pandemic.
Jon Pardi comes from humble beginnings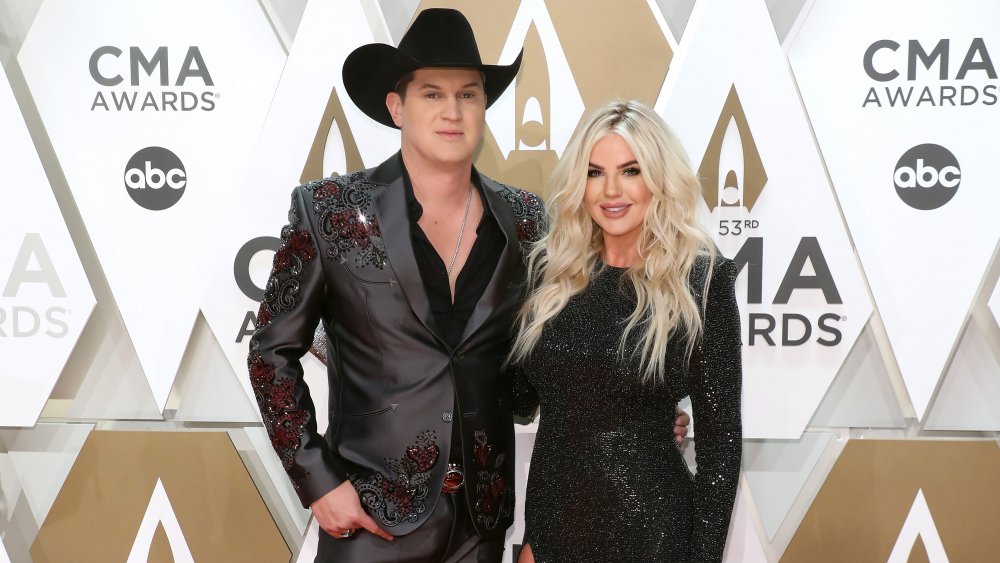 Taylor Hill/Getty Images
"My dad was a super-hard worker," Pardi explains on his website. "Now as a grown man I really appreciate that. The area I'm from is really blue-collar, agricultural, everybody's working, everybody's doing something in construction, something in farming. Everybody's just working hard. When I go back, there's that pride there that's like this made me who I am."
It was his grandma who first made him fall in love with the likes of Garth Brooks and Merle Haggard, according to Taste of Country. "My grandma really influenced me in country music because she always loved country music," Pardi said. "From like 3 years old on, during the summer or during the work days, my parents would drop me off at my grandma's. We had this karaoke machine, and we would just sing."
Pardi was working at a grocery store by age 14, and he then put in long hours at a Ford dealership. Meanwhile, he was in a band and starting to write songs. The California native moved to Nashville after high school and landed a deal with Capitol Nashville. He wrote songs for other artists first before making waves with his own album. Now, we're betting the sky's the limit with Pardi's success!