Chris Evans Has The Perfect Response To His Leaked Photo Scandal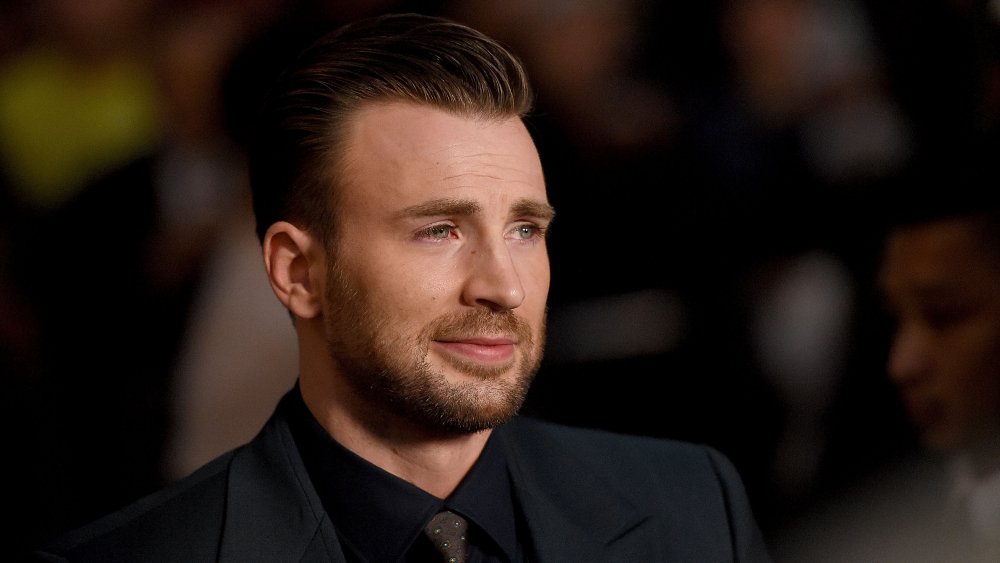 Mike Windle/Getty Images
Marvel hunk Chris Evans' week didn't get off to the best start, after he accidentally shared several NSFW photos to social media. The actor unknowingly included a screenshot of his camera roll in his Instagram Stories on September 12, as per Just Jared, as part of a video of his family playing Heads Up. At the end of the clip, a camera roll, seemingly from Evans' phone, displayed onscreen, which allegedly included a graphic nude photo of the star. 
The Knives Out star quickly deleted the post but it was too late, as fans had already picked it up and were running with it. Soon enough, the alleged leak became the top trending topic on Twitter as fans shared their reactions, which naturally ran the gamut from intense gratitude to lighthearted reassurances that the actor did nothing wrong (in case Evans happened to be scrolling through). Elsewhere, fellow actor Kat Dennings took a moment to point out that women aren't typically afforded the same courtesy when their intimate photos are shared without permission.  
Chris Evans used the embarrassing moment to his advantage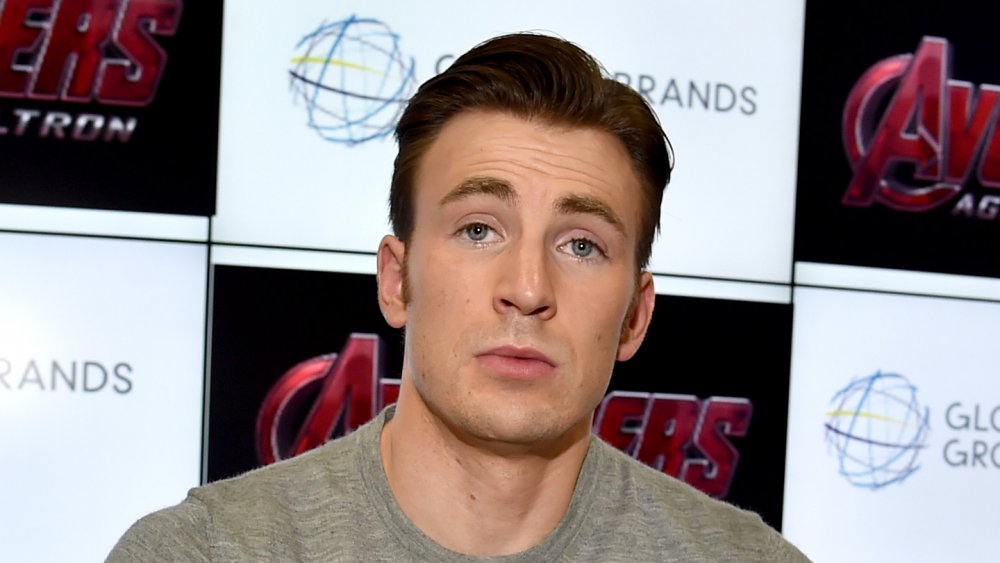 Alberto E. Rodriguez/Getty Images
The one person who hadn't chimed in, however, was Evans himself. But now, the actor has finally broken his silence and, in keeping with his most famous character, he's using the moment for good. The Captain America star took to Twitter to share, "Now that I have your attention," accompanied by a face-palm emoji and a shrug emoji, followed up by the simple message: "VOTE Nov 3rd!!!" His Marvel co-star, Mark Ruffalo, who plays Hulk in the world-conquering superhero film franchise, previously reassured his buddy with his own take on the situation: "Bro, while Trump is in office there is NOTHING you could possibly do to embarrass yourself."
Likewise, Evans' brother, Scott, made light of the situation too, joking, "Was off social media for the day yesterday. So. What'd I miss?" Evans is known for being hugely politically active, frequently rallying his millions of social media followers to get involved in the process and even launching his own website, A Starting Point, the aim of which is to create a more informed electorate, so his reaction is unsurprising, and for many, hilarious.