Details About Kane And Katelyn Brown's Marriage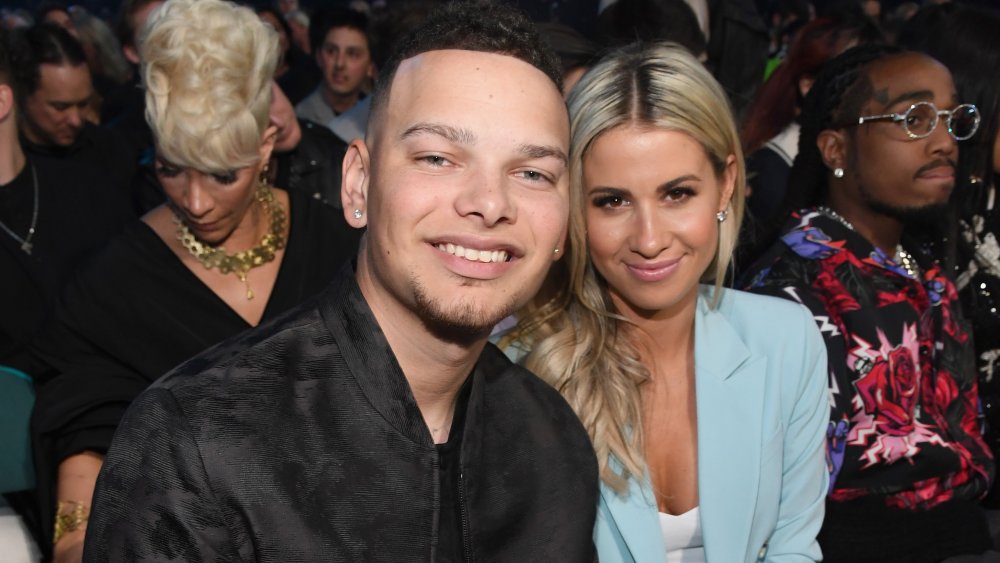 Kevin Mazur/Getty Images
Country star Kane Brown and his wife, Katelyn, are ready for anything, at least based on the looks of their Nashville pantry. The two are featured on the season finale of the new Netflix series Get Organized with The Home Edit, where Kane appears all smiles about his clear containers of Cinnamon Toast Crunch. "Cereal is super close to the pantry door, so when I'm playing Xbox and I gotta hurry, I can just, ya know, grab and go," Kane says in a clip on Katelyn's Instagram.
Not that the new dad has a ton of time for Xbox. According to Taste of Country, the "What Ifs" singer and his wife welcomed their daughter, Kingsley Rose, in October, a few weeks after their one-year wedding anniversary. "We've gotten a handful of comments on social media about naming our daughter Kingsley," Katelyn told Taylor Magazine, referencing the fact that the couple initially picked out Kingston when they thought they were having a boy. "But, in a time where equality is so important right now, who cares? I feel like that name is going to represent our daughter perfectly."
How Kane and Katelyn Brown are embracing parenthood
Ensuring a good life for their daughter is something Kane and Katelyn Brown are both outspoken about. Kane, who is biracial, is known for his musical range and for boldly addressing controversial topics such as gun violence in his music (via Billboard). He's set to perform his new song on social justice, "Worldwide Beautiful," at the Academy of Country Music Awards on Wednesday (via Associated Press News).
But one song that truly reveals Kane's vulnerability is "For My Daughter," a touching, fiddle-rich ballad that he released right after Kingsley was born in which he croons, "I grew up without a dad, I'm gonna be the best one I can be" (via Genius). Kane, whose father was incarcerated when he was a young child and was raised by his single mother, is clearly embracing life as a family man. Check this video of him singing "Worship You" to his wife and daughter to see the new dad in action.
"The Bestest Freaking Friend I could ask for," is how Kane sums up Katelyn on Instagram. And the feeling is mutual, according to Katelyn's sweet Father's Day post: "You are the most amazing father to King and we are so blessed to have you as the man in our lives. You are the perfect example of what a father should be and more."