Here's Dolly Parton's Secret To Perfect Lipstick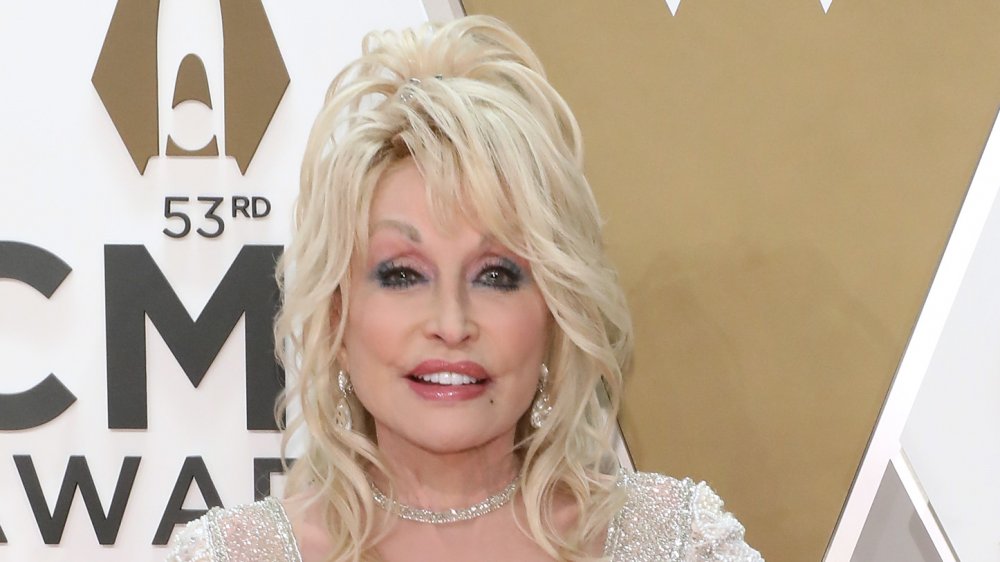 Taylor Hill/Getty Images
Dolly Parton has been astounding fans across the country and around the globe with her voice and her unforgettably made-up face for decades. Makeup lovers have always clamored to learn how she attains her signature look. And now, thanks to some recent reveals, we have new insight into how Parton keeps her perfect pout through all those renditions of "Jolene."
Parton has always been a fan of loud, bright makeup and never shied away from comments that it was too much or too trashy. She says of her look, "If I go anywhere, I go in full disguise. I'm afraid somebody will say, 'Oh, did you see Dolly? She looked like hell.' I'd rather them say, 'Did you see Dolly? She's so overdone'" (via Into The Gloss).
In fact, she even admits committing a skincare sin for the sake of always looking her best in public: sleeping in her makeup. "I clean my face in the mornings," she says. "You never know if you're going to be somewhere in a hotel and there's going to be a fire. So I leave my makeup on at night and clean my face in the morning." Even in the event of an emergency evacuation, the singer intends to look glamorous. But what's the secret behind her always-perfect lipstick look?
Dolly Parton's secret to perfect lipstick involves three steps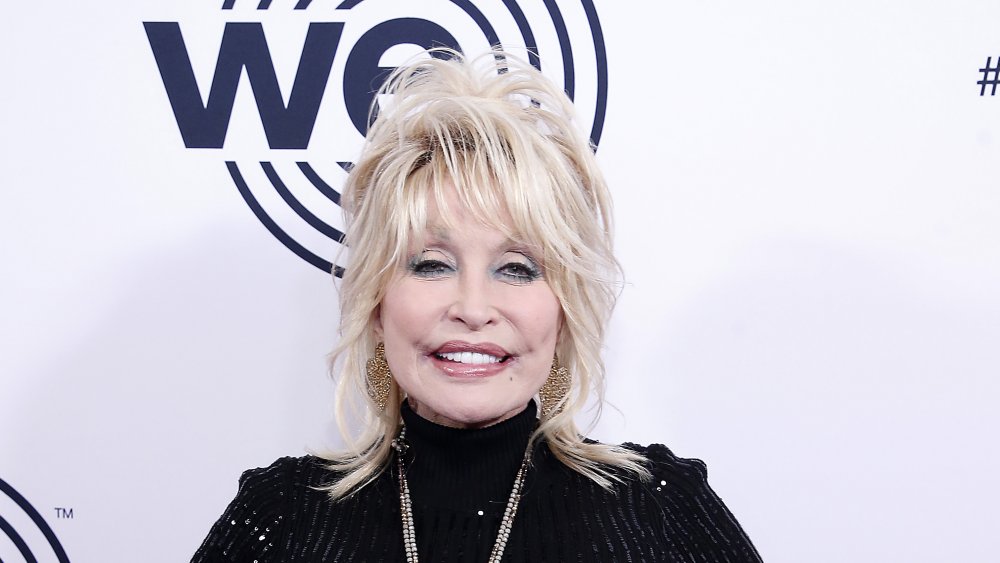 John Lamparski/Getty Images
Parton has always put a great deal of creativity into the products she uses to create the look she wants. In fact, even as a child, she was committed to glamming it up and found ways to do it despite her religious family believing makeup was sinful. "I used red pokeberries for lipstick and a burnt matchstick for eyeliner. I used honeysuckle for perfume ... I would paint my eyebrows on. I always had a beauty mark, but I would also make it darker."
And while these might be excellent tips if you find yourself stranded in the woods, her modern methods are more practical. Playboy beauty editor Alyona Vishankova analyzed Parton's signature lip look for Amo Mama and revealed step-by-step how to achieve it. Parton is almost always sporting a bright and bold lip, but it never looks flat or flakey. Vishankova says to get her stunning lips, it's important to first line the lip with a liner slightly darker than your natural lip color — or one that perfectly matches your lipstick — to create depth and staying power. Then, follow with your lip color of choice. To add volume (something Parton is a fan of for both her lips and her hair!), top everything off with a coat of gloss.