The Macy's Thanksgiving Day Parade Is Making A Big Change This Year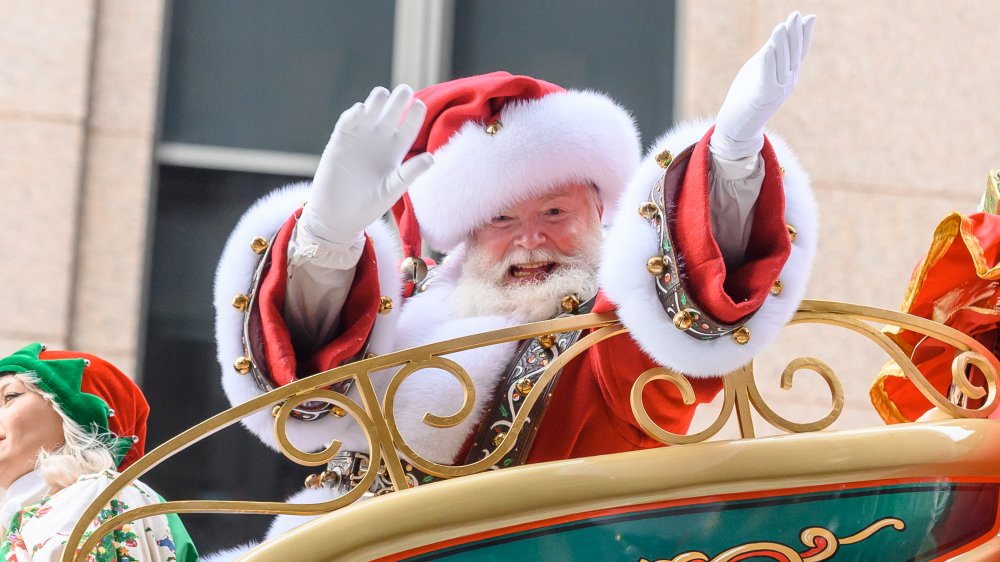 Noam Galai/Getty Images
Thanksgiving is going to look a lot different this year. Not only does it appear that the COVID-19 pandemic will interfere with many holiday travel plans this year, but it was just announced that the Macy's Thanksgiving Day Parade will be without a crowd.
While the parade is still on and people will still be able to enjoy the annual parade of floats on television or online, those who want to gather on the streets of New York City to watch the holiday tradition are out of luck due to a ban on large, outdoor gatherings in the city.
"Under the unique challenges of these unparalleled times, we felt it was important to continue this cherished holiday tradition that has been the opening act to the holiday season for generations of families," Susan Tercero, the parade's executive producer, said in a statement (via the New York Daily News).
The Macy's Thanksgiving Day Parade normally draws massive crowds each year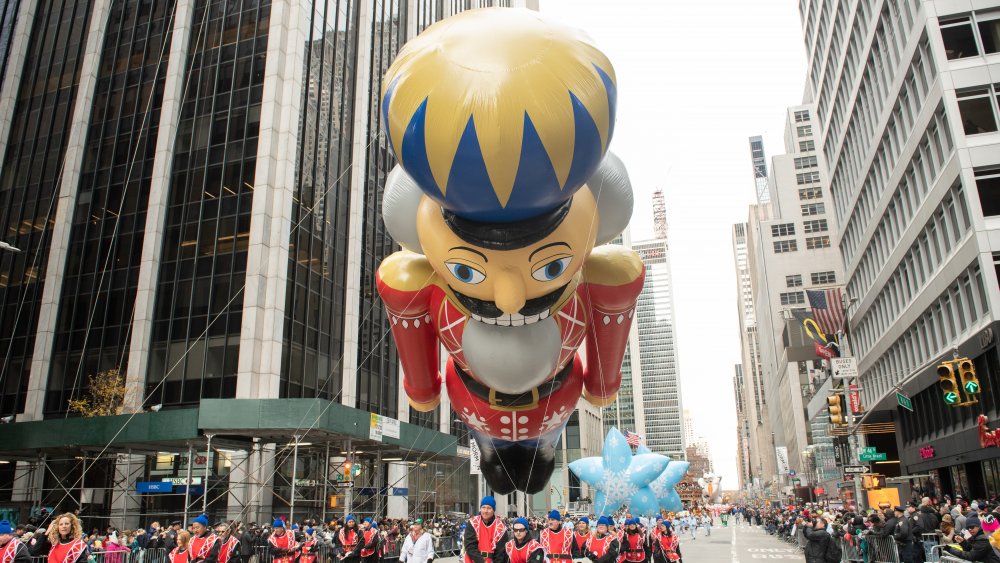 Noam Galai/Getty Images
Tercero added, "While it will certainly look different in execution, this year's Macy's Parade celebration will once again serve its historical purpose – to bring joy into the hearts of millions across the nation."
While the massive balloons the parade is famous for are typically handled by crews of 80 to 100 people, this year "an innovative, specially rigged anchor vehicle framework of five specialty vehicles tested and approved by the [Transportation Department] and NYPD" will be used to maintain social distancing. The balloon-inflating event held the day before the parade has been cancelled. Marching bands that were slated to perform at the event will be put on a list for next year's parade. Per Gothamist, there will still be televised performances, but they'll be pre-recorded in the days leading up to the event instead of being live.
It's disappointing news for parade goers, but it's all in the interest of public health. The Macy's Thanksgiving Day Parade typically draws massive crowds, with as many as 3.5 million people attending the parade along its 2.5 mile route.