Who Is Jodie Comer Dating?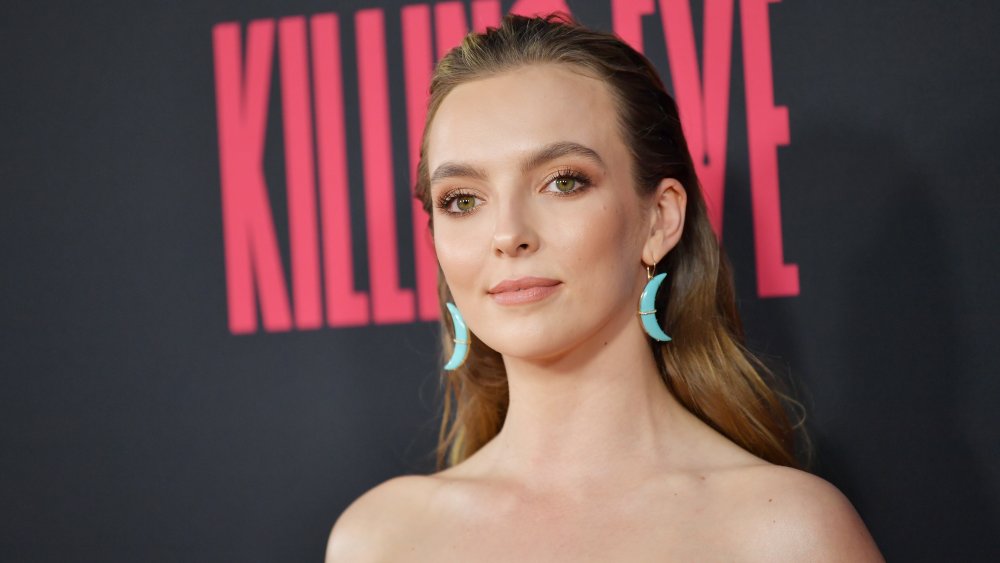 Amy Sussman/Getty Images
British actress Jodie Comer broke out in a big way thanks to her role as the, well, villainous Villanelle on hit crime drama/black comedy series Killing Eve. The instantly iconic character made Comer a star on both sides of the pond, but in reality, she's been acting since she was 14. As BT notes, a teenage Comer was discovered after winning a monologue recitation competition at the Liverpool Drama Festival, subsequently breaking into radio and TV. 
Comer quickly started racking up roles in the likes of British medical drama Casualty and 2014's Remember Me, where she appeared alongside Michael Palin. Comer's later work on E4 series My Mad Fat Diary and on Doctor Foster put her on the map in a big way. In spite of being in the limelight for a long time, Comer remains something of a question mark. Her love life, in particular, is curiously untapped, or at least it was until recently. 
Jodie Comer found new love when she wasn't looking for it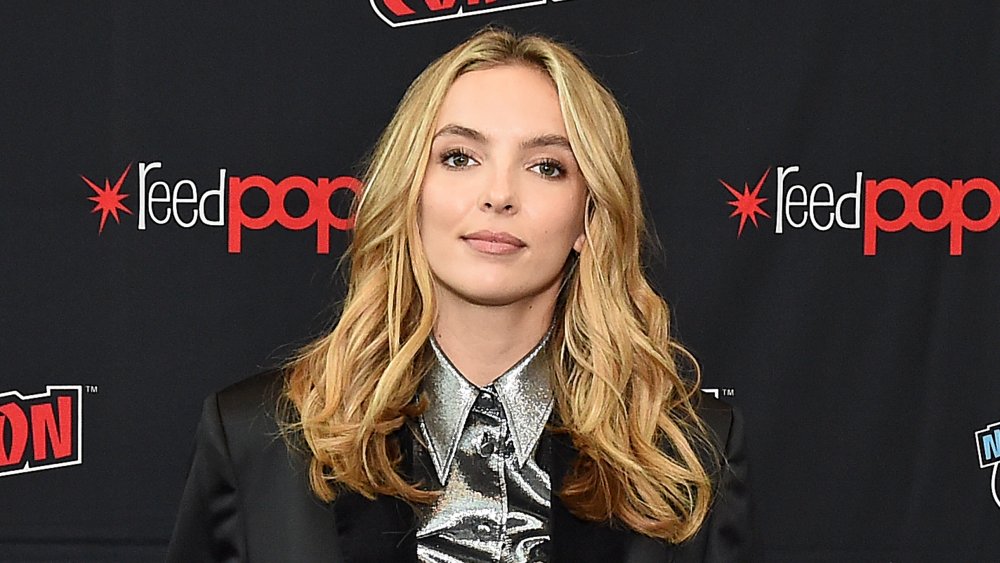 Ilya S. Savenok/Getty Images
The only previous allusion Comer made to her dating life came in a 2018 interview with The Telegraph, during which the actress explained why she'll likely never leave her beloved home town. "My friends are in Liverpool, I have a boyfriend in Liverpool. He isn't in the industry so this is an interesting job for him to understand," she said at the time. Then, in March of 2020, she hinted at a "fairly new" relationship while speaking to British Vogue but refused to be drawn on the details.
All Comer would offer was, "I think love's the best. I'd been single for a while and just kind of going with the flow and doing my thing. That's the thing, isn't it? When you're relaxed and letting the universe do what it's doing, things kind of fall into place. Which is very much what happened. Which is great."
The Killing Eve star's choice of partner is controversial
Now that Jodie Comer's new man has supposedly been named as American James Burke, Comer has found herself under fire from the Twitter mob (via The Sun). She was spotted getting dinner with Burke, a professional lacrosse player from Massachusetts, in Liverpool, and he was also snapped leaving her family home, where the actress still lives with her parents. There's no word yet about how the couple originally met. The Sun reports the Killing Eve star shared some snaps of her snuggling up to Burke, leading many to call for her cancellation when it was revealed that her boyfriend is allegedly a Trump supporter.
Comer is a vocal activist for BLM and LGBTQ rights, but particularly considering she plays a bisexual character on TV, many fans took issue with her choice of partner. Internet sleuths deduced Burke is in fact her boyfriend via Spotify lists and shared clothing, among other things and, soon, the hashtag #jodiecomerisoverparty was trending. Supporters of the actress suggested everybody mind their own business, especially considering Comer hasn't publicly commented.