Here's How Much Jimmy Kimmel Is Really Worth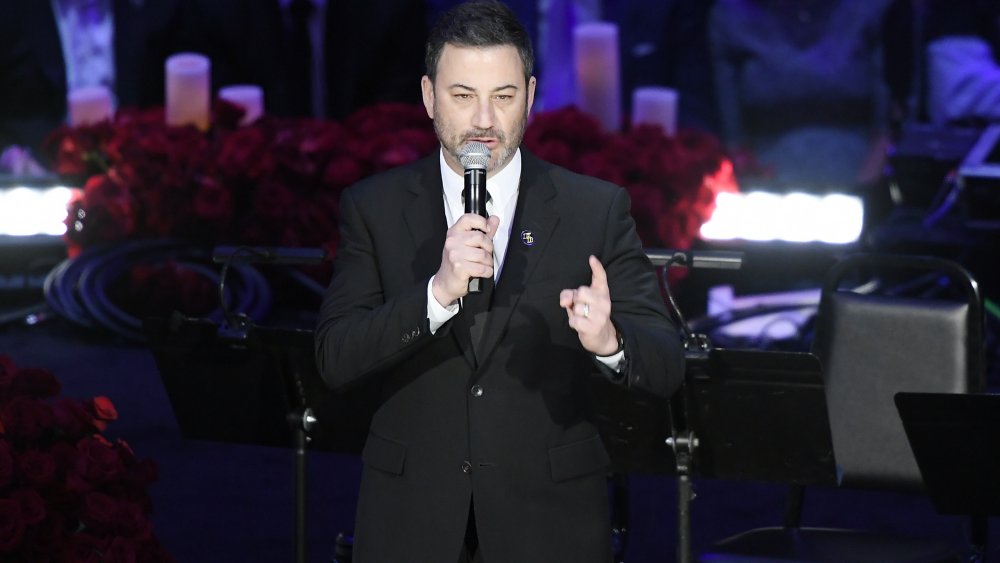 Kevork Djansezian/Getty Images
Is life actually happening if Jimmy Kimmel isn't narrating what's going on in the world? His late night comedy show, Jimmy Kimmel Live!, has been recounting the day's news since 2003. He's also hosted the Emmys, the ESPYS, the Oscars, and the American Music Awards (via IMDb). Being an integral part of the fabric of American life is a job that's paid handsomely, as it turns out. With a salary of $15 million, plenty of side gigs including hosting Who Wants to Be a Millionaire, and the deeds to some choice real estate, Jimmy Kimmel has a net worth of $50 million (per Celebrity Net Worth).
His tremendous take-home salary puts Kimmel in second place for the most well-paid late night hosts, a tie with Stephen Colbert (per CNBC). Another celeb with the first name Jimmy is in first place — that would be Mr. Jimmy Fallon, who earns $16 million a year for his bedtime banter.
Jimmy Kimmel has been called "the hardest-working man in show business"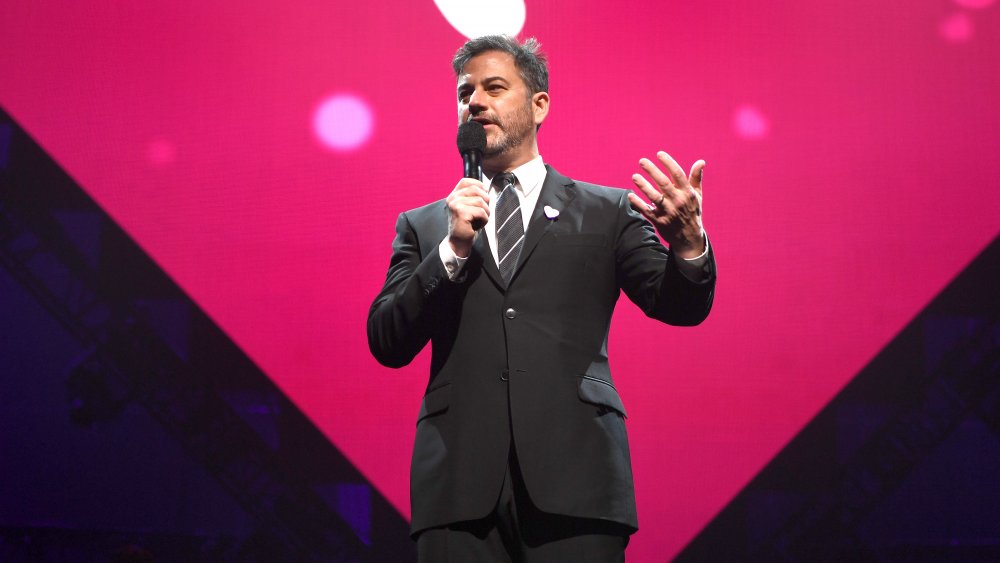 Denise Truscello/Getty Images
Sure, a net worth of $50 million is a lot of money, but Kimmel sure works hard for it. In fact, Success magazine called Kimmel "the hardest-working man in show business" in 2014, noting that in addition to his shows, the comedian also is an executive producer and never turns away the opportunity to provide entertainment for charitable organizations.
At long last, though, Kimmel finally took a break this summer. In June, he announced that he was going to skip taping Jimmy Kimmel Live! to hang with the fam. "Tonight is my last new show for the summer. I'm taking the summer off to spend even more time with my family," Kimmel had said, adding that this decision came after almost 18 years and 3,130 shows. Considering he owns close to $15 million in real estate in Hermosa Beach, California, as well as a $7.2 million house in Hollywood Hills, according to Celebrity Net Worth, Kimmel could certainly staycation in style.