Details You Didn't Know About Mark Ruffalo's Marriage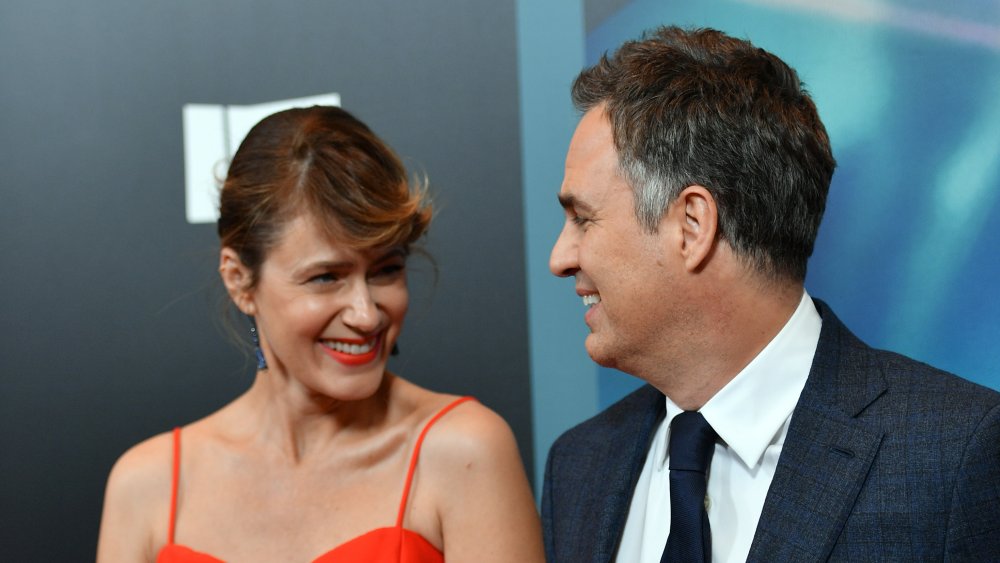 Mike Coppola/Getty Images
There's just something about a lasting Hollywood romance that we can't get enough of — like that of Mark Ruffalo and wife Sunrise Coigney. This couple tied the knot back in 2000 (via Cheatsheet). They're now proud parents to their three children Keen, Bella Noche, and Odette (via Women Working). For most of his career, Coigney has been Ruffallo's peer and biggest support, but when the two met in the 1998, Ruffalo was far from a success (via Men's Journal). 
Apparently, for Ruffalo, their connection was love at first sight. "...I saw her and was like, I'm going to marry that girl." The then-unsuccessful actor had to do some convincing to win Coigney at the time. "I was living in a converted garage, and she was there for that, she was game. She believed in me. She was like, 'I know you're a really good actor,' and I was like, 'You haven't really seen me act yet.' And she was like, 'I just know it, I can tell,'" he adds. The couple have had their ups and downs, including Ruffalo weathering a potentially career-ending brain tumor early in their marriage. Fortunately, everything seems to have turned out okay for the Marvel main man and the accomplished actress.
Even the Hulk thinks his wife is his hero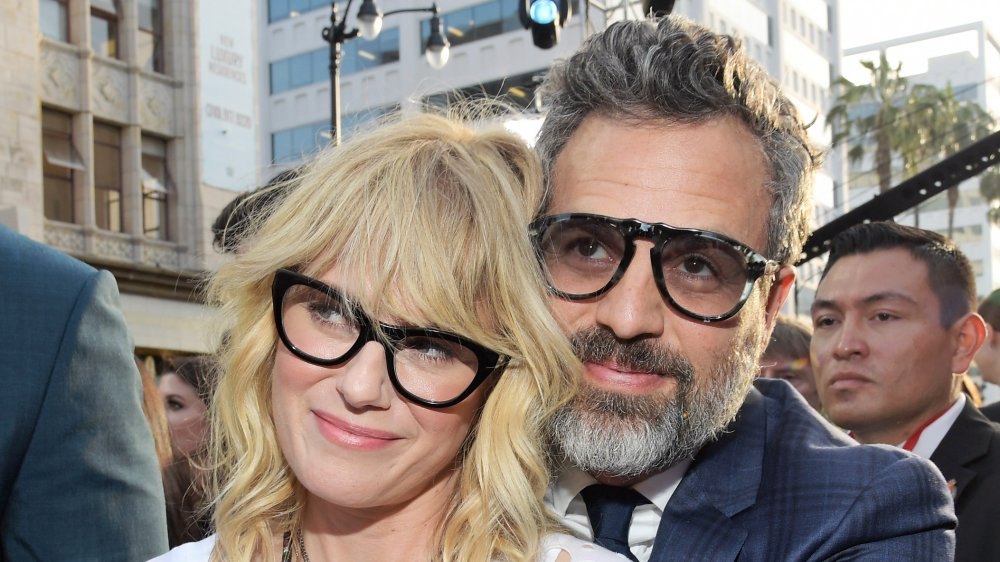 Charley Gallay/Getty Images
To say this that Ruffalo respects his partner may be an understatement. For Mother's Day 2020 Ruffalo shared this sweet message, "To My Hero. Always holding it all together. A fierce advocate for her kids, always on point no matter how tough it gets... We love you, SunnyMom. Thank you for all you do. Happy Mother's Day," (via Instagram).
Coigney is also an actor known for roles in Campfire Stories, In the Cut, and Centre Street (via IMDb). She shifted her focus away from acting in 2005 to raise her family (via WWD). She shares, '"I had a woman once tell me, 'You know, Sunrise, you'll always get a second chance at your career, but you'll never get a second chance with your children.'" She has more recently opened a boutique, embracing her experience in both the modeling and retail worlds. The career change felt inevitable to Coigney, who said, "I always knew I'd sort of find my way to retail — it's where I find my joy: being surrounded by beautiful things. There are things that people can find scary or sad that I find quite beautiful. I can appreciate a cobweb."
Coigney and Ruffalo give new meaning to the word power couple, each bringing their own strengths to a long-lasting marriage almost as strong as The Hulk.