Tina Knowles-Lawson Reveals The Surprising Origin Of Beyoncé's Name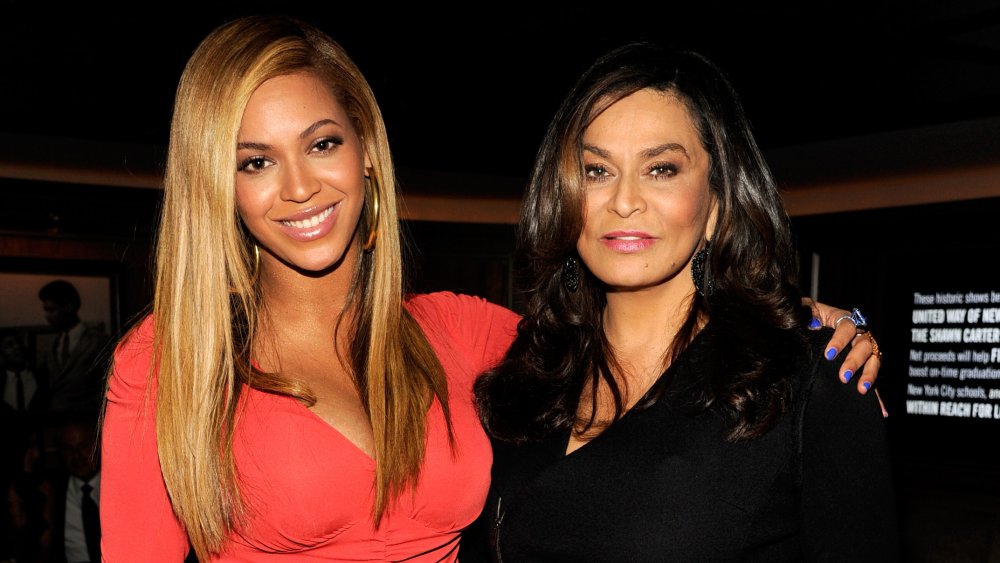 Kevin Mazur/Getty Images
Beyoncé is a name that is known all over the globe, but how many fans know its origins? The singer has made her unique moniker one of the most recognizable in the world, and has carried on her family's legacy in doing so.
Beyoncé's mom, Tina Knowles-Lawson, explained that when she was naming her daughter, she didn't turn to baby name books. Instead, she looked to her own family tree. "A lot of people don't know that Beyoncé is my last name," she said on the In My Head with Heather Thomson podcast (via People). "It's my maiden name. My name was Celestine Beyoncé, which at that time was not a cool thing to have that weird name. I wanted my name to be Linda Smith because those were the cool names."
The name Beyoncé is not a common one. In fact, it's so rare that even many of Knowles-Lawson's siblings don't bear the name. Knowles-Lawson explained that the family name ended up being spelled in different ways on various birth certificates. "I think me and my brother Skip were the only two that had B-E-Y-O-N-C-E," she said. Other members of the family spell the name Beyincé.
Beyoncé has made the name famous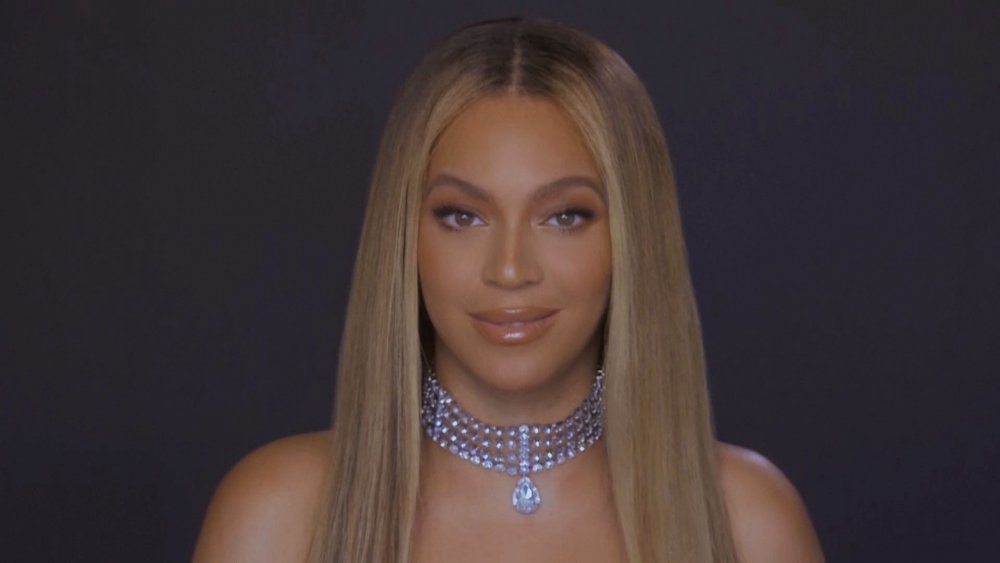 Bet Awards 2020/Getty Images
Knowles-Lawson explained the discrepancy. "It's interesting — and it shows you the times — because we asked my mother when I was grown," she said. "I was like, 'Why is my brother's name spelled B-E-Y-I-N-C-E? You know, it's all these different spellings.' And my mom's reply to me was like, 'That's what they put on your birth certificate.'"
When Knowles-Lawson asked her mom why she didn't have the documents corrected, the reply she received was heartbreaking. "And she said, 'I did one time,'" said Knowles-Lawson. "The first time, and I was told be happy that you're getting a birth certificate because, at one time, Black people didn't get birth certificates."
Naming her daughter Beyoncé insured that Knowles-Lawson's family name will live on. As noted by baby name website Nameberry, the rare name has even caught on with other parents. Since Beyoncé's rise to fame, hundreds of babies have been given the moniker.