Here's How Much Steve Carrell Is Really Worth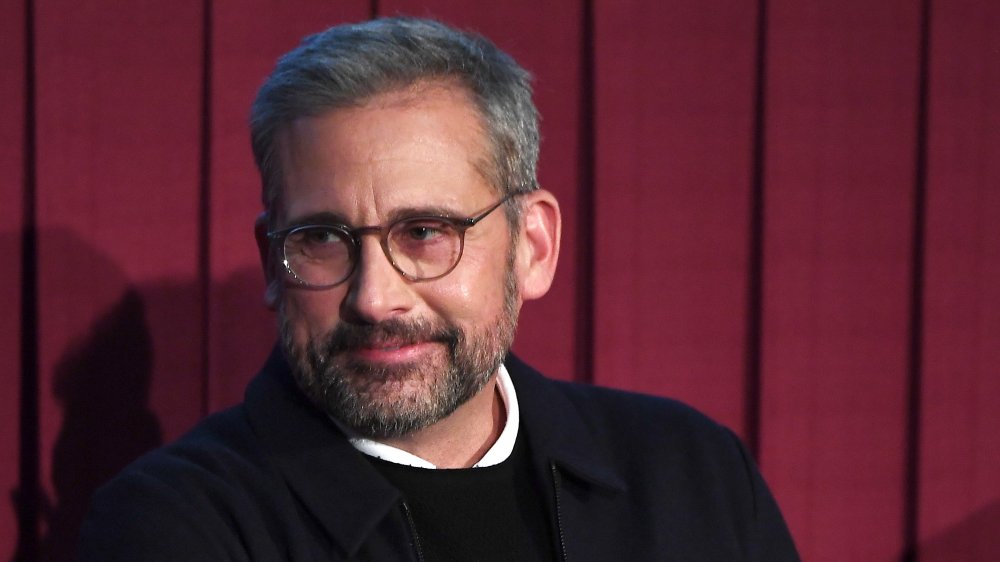 Paras Griffin/Getty Images
You might know him as the slightly cringey, though always hilarious, Michael Scott from The Office. Or perhaps in your heart, Steve Carell will always be The 40-Year-Old Virgin, who got his chest waxed in the name of love. If you've caught his more recent, cinematic work, such as Beautiful Boy, perhaps you regard Carell as a serious actor as well as a comic. But however you might perceive this Hollywood A-lister with a sometimes schlumpy shuffle, "wealthy beyond imagination" might not be the first thing to spring to mind. But perhaps it should be. Because Carell — the man who clutched a "World's Best Boss" coffee mug as he declared his importance to his Dunder-Mifflin underlings — happens to be worth $80 million dollars (via Men's Health). That's a lot of...paper!
Carell's salary for portraying Regional Manager in The Office was $87,000 for the first two seasons, then it bumped up to $175,000 per episode beginning in season three (via CheatSheet). Certainly, this take-home pay trumps what an actual regional manager in Scranton, Pennsylvania, would earn...but it's a long way off from $80 million. So what is the source of Carell's additional riches?
Most of Carell's wealth comes from the Despicable Me movies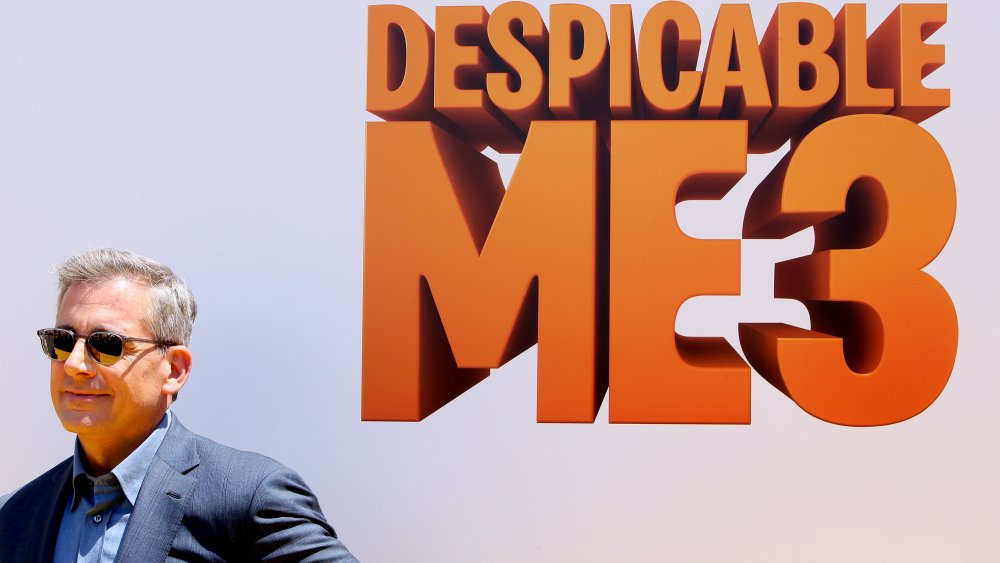 David Livingston/Getty Images
Not all of Carell's Hollywood endeavors brought in much money. He actually only made $500,000 for Virgin, and he had to endure all that hot wax. But future films he starred in were far more lucrative. Carell earned $5 million for Evan Almighty, $12 million for Date Night, $12.5 million for Dinner with the Schmucks, and $15 million for Crazy Stupid Love (via Celebrity Net Worth). Playing Gru in the kid favorite, Despicable Me, was the true moneymaker; this multiple-sequel franchise brought in over a billion dollars in profits (per The Numbers). Carell's piece of that pie was approximately $15-20 million dollars for Despicable Me 2 and 3, and for his part in the spin-off, Minions, according to Men's Health. He also earns significant ongoing royalties from The Office and other vehicles he's starred in. 
Carell owns some pricey real estate with his wife, Nancy Walls. In addition to a Los Angeles home valued at $11.8 million, the couple has a four-bedroom home in Carell's hometown of Marshfield Hills, Massachusetts, and they are the owners and occasional operators of their neighborhood Marshfield Hills General Store (per Velvet Ropes).