The Benefits Of Taking Gummy Vitamins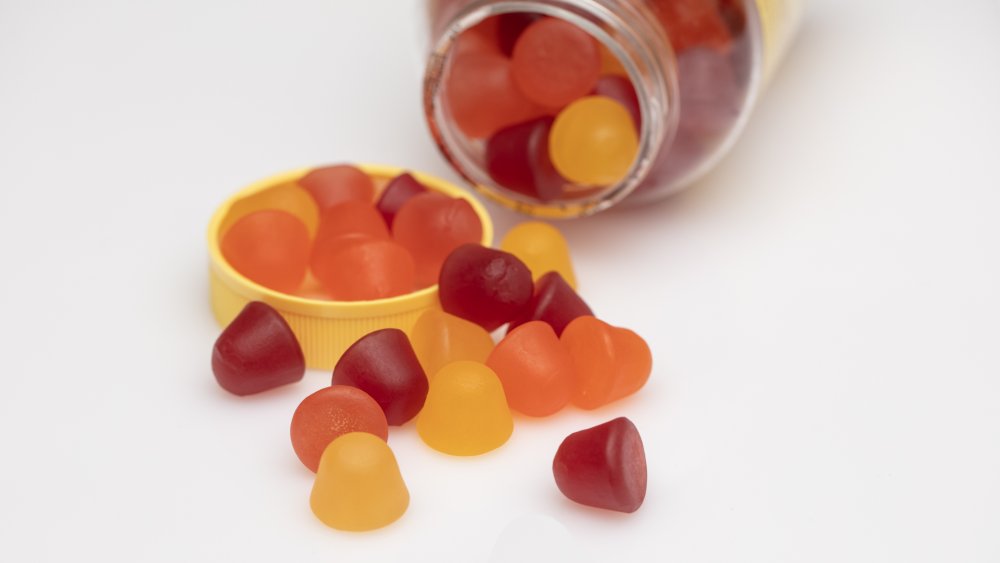 Shutterstock
Not all gummy vitamins are Flintstone-shaped, and not all vitamins for adults need to be chalky and unpleasant. You can get your daily vitamins in gummy form long after you outgrow bubble-blowing and Saturday morning cartoons. After all, why should getting in your daily nutrients feel like a chore if it doesn't have to? 
According to Healthline, gummy vitamins can be a great way to supplement your diet with the nutrients you need. If your diet is missing some essential vitamins, or if you're in a group that may have different nutritional needs such as vegans, older adults, and pregnant women, they'll help you make sure that your body is getting all the nutrients it needs. The biggest downsides are the added sugar and the artificial ingredients, but as long as you stick to the recommend amount instead of treating it like candy, you shouldn't have anything to worry about. 
Gummy vitamins can help you avoid pill fatigue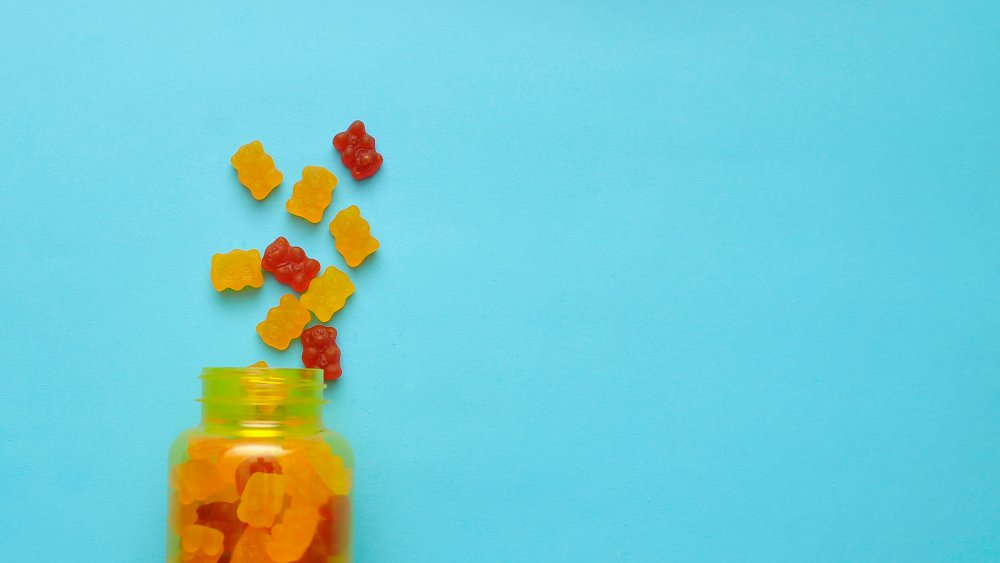 Shutterstock
A study by Fact.MR found that adults account for over 60% of gummy vitamin consumption. This is in large part because adults are more likely to suffer from "pill fatigue." 
The report tells us, "Changing lifestyle and increase in the average age of the global population is causing a substantial rise in the prescription medications being consumed. People with an aversion for large calcium or multivitamin pills also find gummy vitamins as an appealing alternative for their daily dietary supplement needs." 
Basically, it can be hard for adults to keep up with all the pills that they have to take to stay healthy. Replacing calcium and multivitamins with sweet, gummy alternatives can help bring some fun to the daily slog of pill-taking. 
Which gummy vitamins should you be taking? A dietitian had some great recommendations for Verywell Fit: the SmartyPants Adult Complete was rated best overall, Nature Made Multi Gummies were rated the best budget pick, and SmartyPants Organics Women's Complete was rated best for women.