Fans Think Old Dominion's Matt Ramsey Has A Famous Lookalike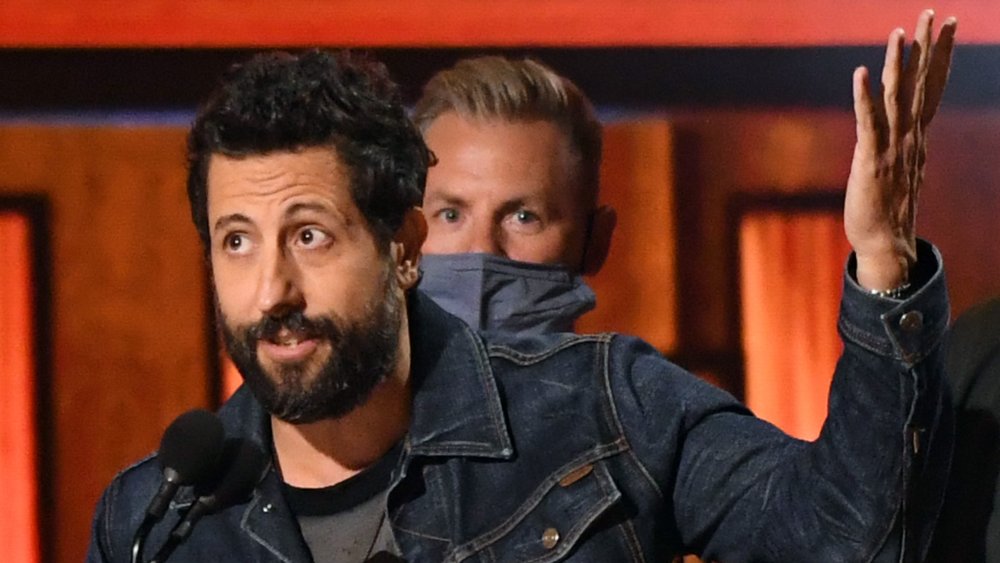 Kevin Mazur/acma2020/Getty Images
Country stars Old Dominion gave a stellar performance that sent fans into a tailspin at tonight's Academy of Country Music Awards. The medley of their hit songs included "One Man Band," "Song for Another Time," 2017's hit "Hotel Key," and finally "Make It Sweet" (via Meaww). One fan summed up the epic performance by saying, "This #OldDominion medley hits right in the feels" (via Twitter).
The band ultimately took home the award for Song of the Year and when they stepped onstage to accept the honor, fans made another astute observation about lead vocalist Matt Ramsey. As Ramsey delivered the band's acceptance speech viewers couldn't help but notice a striking resemblance between the singer and a famous comedic actor. The hair, the face, the beard... we have to agree, Matt Ramsey kinda looks exactly like Adam Sandler. Naturally, opinions were expressed online like, "Okay but he full on looks like a country Adam Sandler," (via Twitter). But as it turns out, the comparison is nothing new.
Old Dominion's Matt Ramsey has heard the comparison before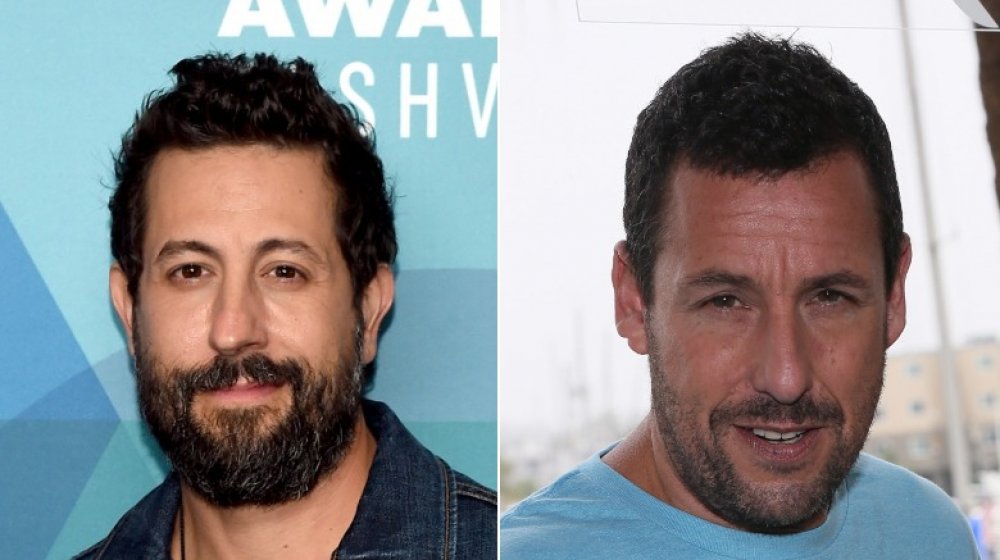 John Shearer/ACMA2020/Getty Images
Old Dominion's appearance at tonight's ACM's might have sparked comments comparing lead vocalist Matt Ramsey to Billy Madison lead funnyman Adam Sandler, but the singer has heard it all before. In 2019, a tweet asking, "Has anyone ever seen Matthew Ramsey (from Old Dominion) and Adam Sandler in the same room together?" got the attention of the band, prompting them to reply, "It's been a thing since college," (via Twitter). Okay, fair enough, but the resemblance is pretty uncanny.
It's possible Adam Sandler just has one of those faces, though. Sad and Useless points out there's an entire Facebook group with over 200,000 members dedicated to capturing photos of people who look like the Happy Gilmore star. Although as "The Real Adam Sandler" points out in comments on that post, one of the lookalikes is, coincidentally, famous folksinger Bob Dylan. If you ask us, the fellow music legend makes a much more fitting doppelgänger for the country star.