Why Maren Morris' Win At The ACMs Has Fans Seeing Red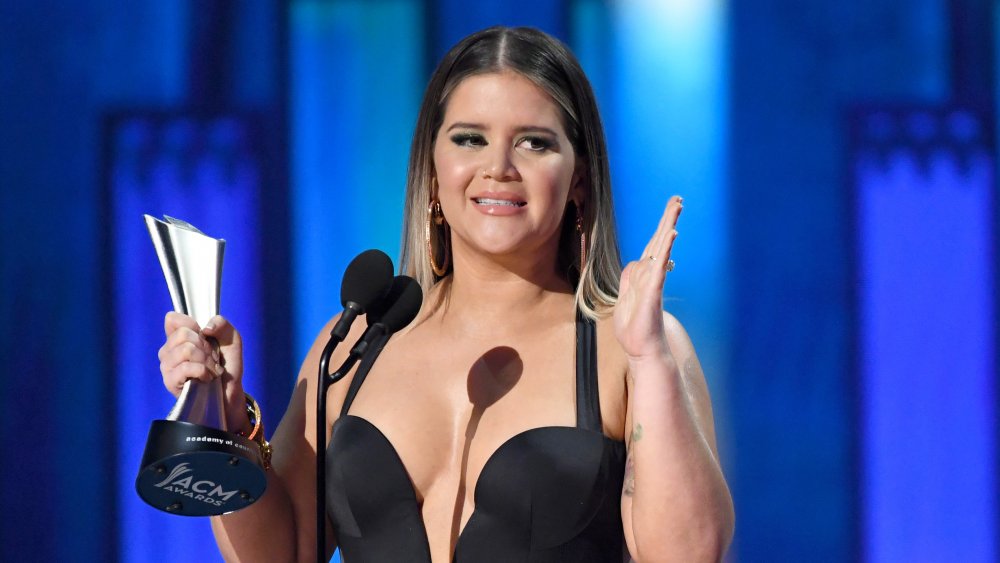 Kevin Mazur/acma2020/Getty Images
Maren Morris is no stranger to going up on stage and receiving awards. She won her first Grammy at the 59th awards in 2016 for Best Country Solo Performance for "My Church," and she's been nominated a few times since. She also went into this year's ACM Awards as this year's most nominated female artist (via Billboard) for her album Girl; as part of the Music Event of the Year (along with Miranda Lambert, Ashley McBryde, Tenille Townes, Caylee Hammack, and Elle King), and as Female Artist of the Year — a category which pitted her against Carrie Underwood, Kacey Musgraves, Kelsea Ballerini, and Miranda Lambert.
While country music fans toasted Morris' touching performance at the ACM Awards for "To Hell & Back" — one fan tweeted: Congratulations!!!! Heard this song for the first time. I am [heart-eyed emojis] it! You go girl" — the country music fandom was split by Morris' win of Female Artist of the Year over Underwood, who had just brought virtual audiences to their knees with her tribute to Grand Old Opry's greatest female stars. 
Country music fans felt Carrie Underwood deserved to win Female Artist of the Year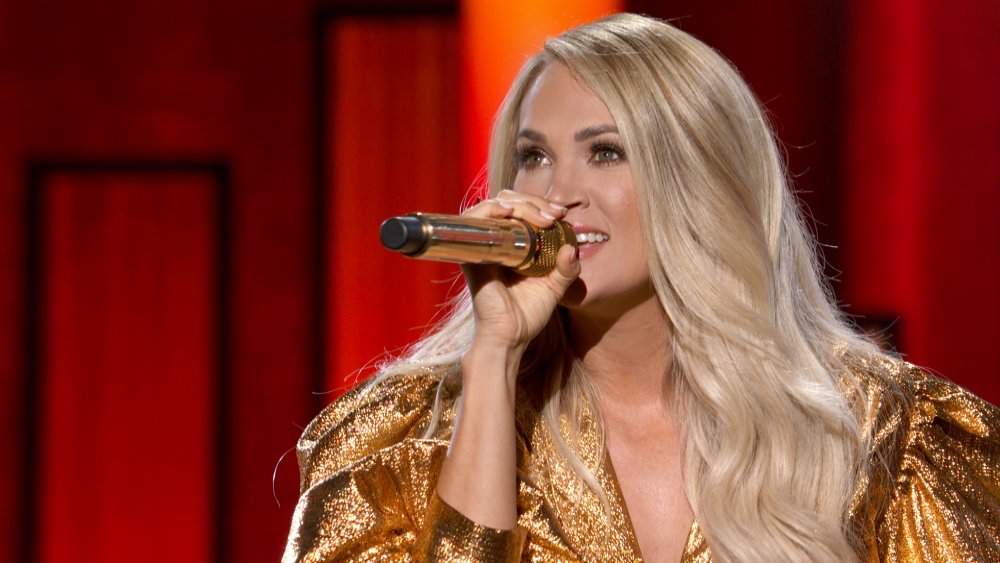 Acma2020/Getty Images
There was no hiding the fans' disappointment that Carrie Underwood wasn't named Female Artist of the Year. Reactions ranged from polite, with one fan tweeting, "She good BUT COME ON CARRIE UNDERWOOD SHOULD HAVE WON," to another social media user (who didn't sound like a Maren Morris fan) who said, "Oh hell NO... Ain't one thing country about her." A third Twitter user even commented, "Carrie got robbed! Maren is definitely on no day ever better than Carrie." But there were still those that recognized Morris' talent, including a Twitter user who said, "I respect the choice but YOU SURE ARE MISSING THE CARRIE UNDERWOOD".
It may not help make fans feel better to know that Morris herself called the recognition "unexpected" during her acceptance speech. She said, "I'm going to try to make it short, but this is an award I never thought I would get to win. So thank you to the voters, thank you to my beautiful husband. And my new baby boy, Hayes, who is definitely asleep right now — I hope" (via The Boot).
Carrie Underwood's abilities didn't go unrecognized — the American Idol winner eventually nabbed Entertainer of the Year, sharing the spotlight with Thomas Rhett (via Taste of Country).