Relationship Expert Breaks Down What Went Wrong With Savannah Chrisley And Nic Kerdiles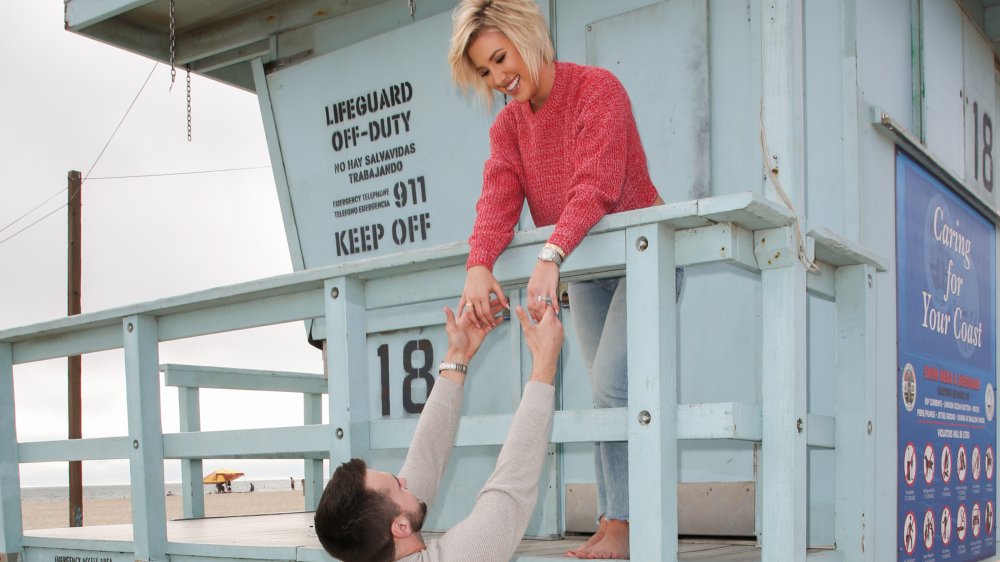 Paul Archuleta/Getty Images
If you're a fan of reality show Chrisley Knows Best, you might have been saddened to hear about Savannah Chrisley's split from former fiancé Nic Kerdiles. Or perhaps you saw it coming? It's not like there haven't been hints, at least over the past few months. While the couple have been together for nearly three years (via People) and engaged for almost two of them, relationship expert Rori Sassoon, co-owner of matchmaking agency Platinum Poire, thinks they were moving too fast.
As Sassoon sums up the situation, "They got into this relationship really fast, got engaged a year into it, and when you're both high profile people, you get excited about all the attention and buzz around it, and let's face it — it's easy to get carried away." Let's also not forget that Chrisley is still just 23 years old, while former hockey player Kerdiles is 26, so maybe neither one of them was quite ready to settle down just yet. In fact, Chrisley got together with Kerdiles just months after she started (and presumably, at some point, stopped) dating basketball player Luke Kennard. From this we can tell not only that she's partial to athletes, but that she's still a bit quick on the draw when it comes to giving her heart away.
Savannah Chrisley and Nic Kerdiles' split may be a good thing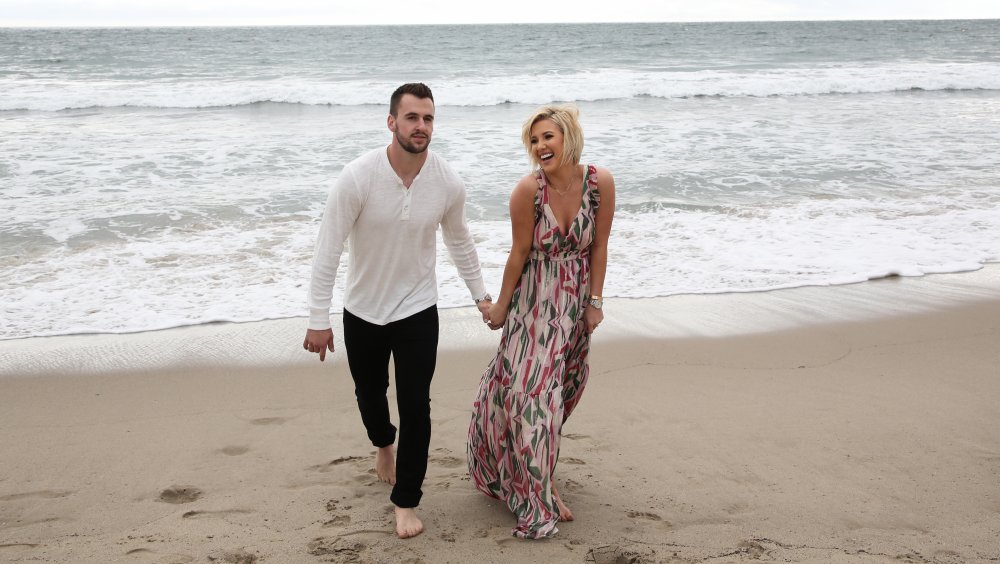 Paul Archuleta/Getty Images
While Chrisley and Kerdiles had planned to tie the knot this past May, that wedding had to be postponed due to COVID-19 putting a damper on everyone's festivities. In fact, the twosome decided that they were not only going to put the wedding on hold, but the engagement as well. As Savannah told Entertainment Tonight, "If getting engaged and getting unengaged and going back to dating is what works best for us, then I'm like, let's do it!"
Sassoon agrees that the pandemic-delayed wedding was "almost a blessing in disguise." She went on to explain that "it allowed both of them to re-evaluate and think "Is this really what I want and what is best for me? [And it] gave them a chance to reset." Perhaps, she says, Chrisley and Kerdiles came into each other's life for a reason or a season rather than a lifetime. Sassoon thinks Chrisley was actually being "smart to take a breath, reset, and evaluate the situation," and that if the conclusion she reached was that "Ok, we're great people, we respect each other, but maybe we're not meant to be life partners,", well, then, Sassoon says, "that's OK!" In fact, it might not be too long until we hear Chrisley's got a new love lined up. Just stay tuned to Chrisley Knows Best, and you'll probably find out soon.