Inside Teddi Mellencamp's Controversial Diet Program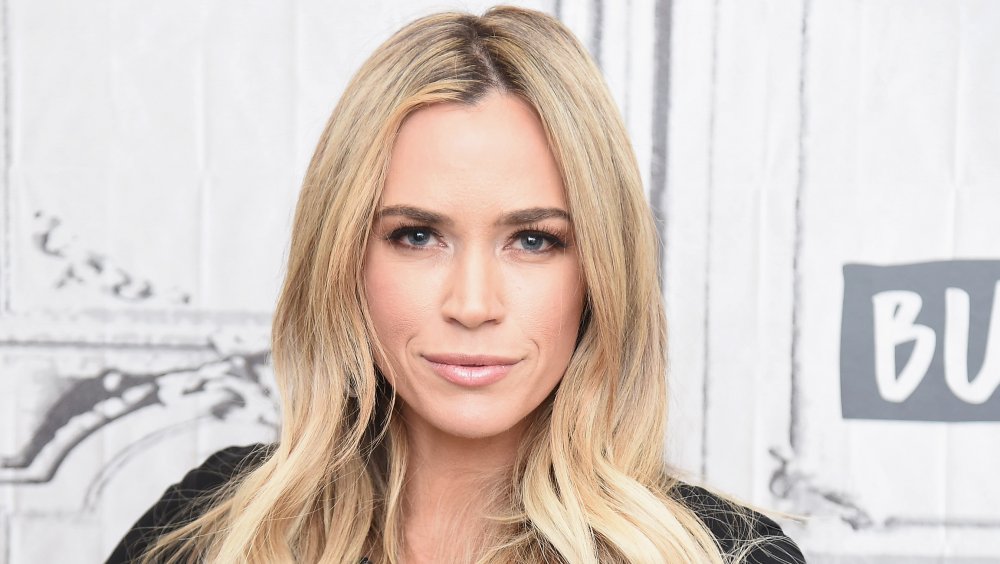 Gary Gershoff/Getty Images
Teddi Mellencamp has been quite open about her fitness journey. The Real Housewives of Beverly Hills Star revealed on Instagram that, at one point, she weighed over 200 pounds and "was truly struggling" to take charge of her health and fitness.
Mellencamp wrote on her website, All In by Teddi, that her weight has fluctuated throughout her life, leaving her unhappy. "At my heaviest, I felt lonely, sad and angry," she said. "At my smallest, I felt panicked, stressed and worried that I would gain the weight back. I very rarely felt great in my own skin. After struggling to get pregnant with my son and undergoing multiple IVF treatments, I gained 80+ pounds. I was thrilled to have my healthy baby boy but was left feeling broken inside. In order to be the best mom, wife and version of myself I knew things needed to change!"
Mellencamp eventually found a diet and exercise plan that helped her meet her goals and became an accountability coach to help others do the same through her accountability program All In by Teddi. While her story sounds like one of success, and some people swear by her program, All In by Teddi has proven to be quite controversial. "Teddi's diet is starvation with cardio," fashion influencer Emily Gellis Lande told Today. "I want to prevent other people from falling for this scam."
Is Teddi Mellencamp's controversial diet program safe?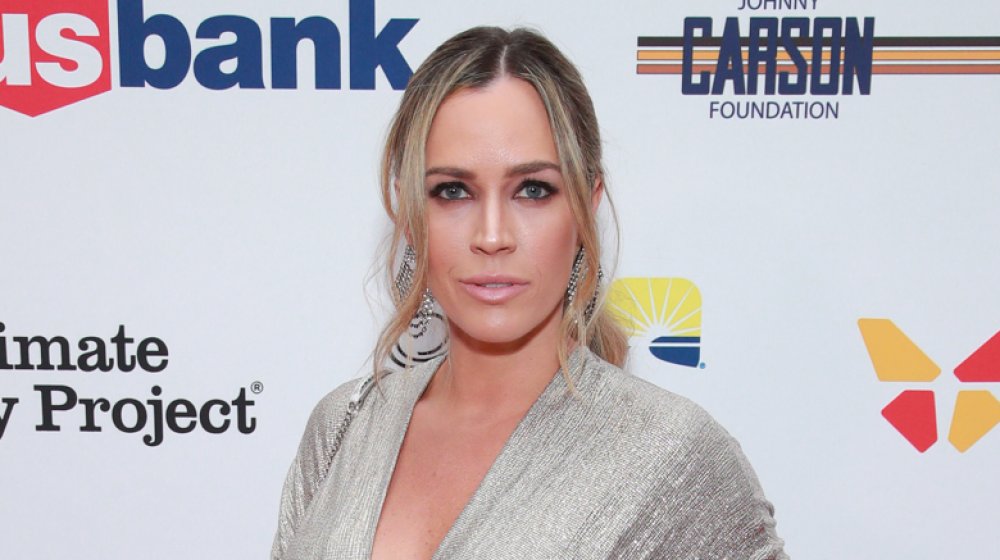 Rich Fury/Getty Images
Lande shared anonymous messages on her Instagram from former clients of the program who alleged that it only allows people to consume up to 1,000 calories per day — far fewer than the minimum 1,600 to 3,000 calories most adults need per day, according to health.gov. One former client reported that they were criticized for eating carrots, as they "have too much sugar." Another said that the program requires members to complete 60 minutes of cardio every day.
Mellencamp's program isn't cheap. The two-week "Jumpstart" program runs $599. After that, a membership costs $399. Mellencamp has defended her controversial program, denying claims that it isn't healthy or safe. "Our meal plan has evolved and our focus has always been clean whole foods," she told Today. "There are a variety of nutritional food options on our menu. Nowhere in our suggested meal plan does it mention a specific calorie count."
Mellencamp also responded to the allegation made by Lande that several women told her they were only allowed to have a cup of soup at dinner. "We have found soup to be easy to digest in the evenings, which is why a lighter meal such as soup, salads or veggie-prominent dinners are encouraged while on the program," she said.