Here's How Much Zendaya Is Really Worth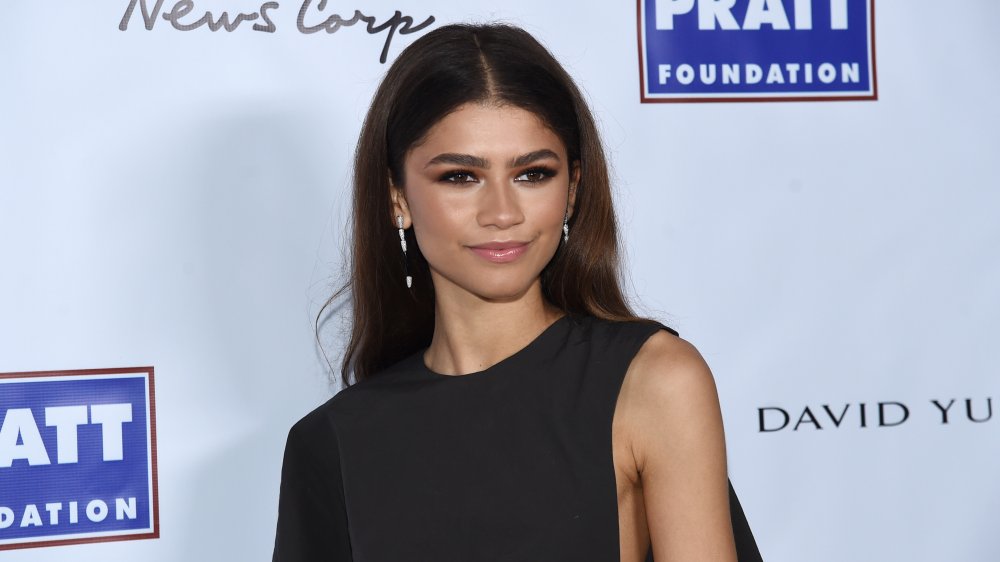 Jamie Mccarthy/Getty Images
We may receive a commission on purchases made from links.
The name "Zendaya" means "to give thanks," and indeed, the world has offered up much gratitude to this rare talent (via Nameberry). The actress got her start in the Disney Channel sitcom Shake It Up in 2010, and may be most well-known for her role in the teen drama series Euphoria (per IMDb). Fans are liking her Instagram posts like crazy — she's got close to 80 million fans — and whether Zendaya is portraying MJ in Spider-Man, singing, or modeling for the haute couture designers Dolce & Gabbana Bvlgari, she is doing it before an enthralled audience (per Harper's Bazaar). And the gratitude cuts both ways. "I'm honestly speechless, my heart is just overflowing with love and gratitude," Zendaya wrote in an Instagram caption after discovering she'd been nominated for an Emmy. "I'm so incredibly honored to work beside the talented people that I get to call family. I am a small piece of a big beautiful puzzle and I'm so proud of all of you."
While we know fan adoration and the chance to sink her teeth into meaty, meaningful roles is partly why Zendaya is all about the good feels, we're going to guess that peeking at her bank statement also is quite the pick-me-up. That's because the 24 year-old's net worth is estimated at $15 million (per Celebrity Net Worth).
Zendaya increased her net worth in $10 million in just one year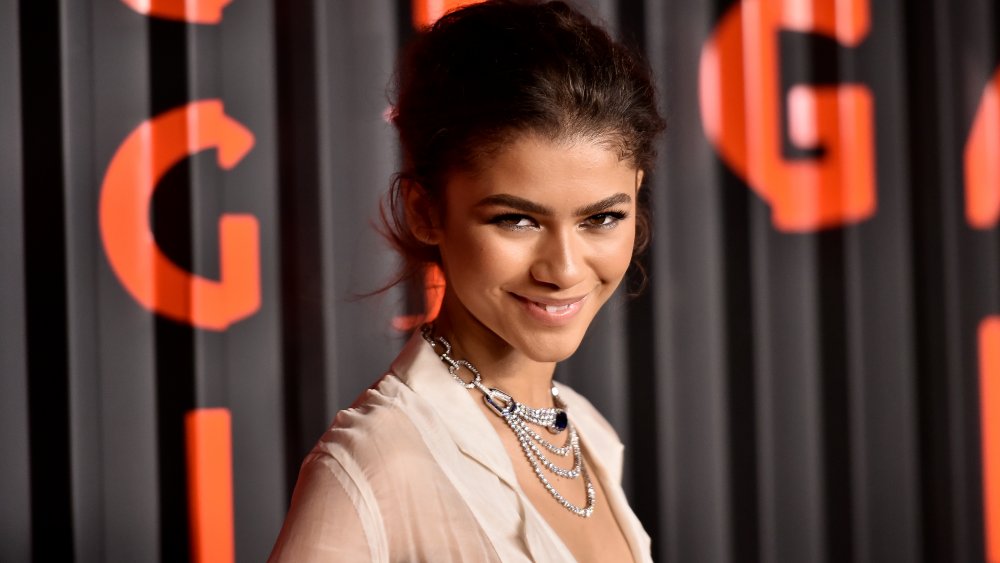 Steven Ferdman/Getty Images
The year 2020 has not been kind to most of us, but it's been a year for the books for Zendaya — the checkbooks, that is. Her net worth in 2019 was assessed at $5 million, and a report one year later clocked her at an additional $10 million (via CheatSheet). This big influx of money likely comes from her newest roles in the Spider-Man sequel, and Malcom & Marie, which Netflix just acquired (via Vulture). But, all of the work Zendaya has contributed over the years is offering her many happy returns in terms of royalties. In addition to her screen stardom and modeling gigs, Zendaya also had considerable success as a musician, with her song "Replay" certified platinum. Plus, Zendaya is the author of a book for teens, Between U and Me: How to Rock Your Teen Years with Confidence and Style.
Smartly, some of Zendaya's riches come from the property portfolio she's acquired. In March, she snagged a 3.72 acre Los Angeles residence, complete with hiking trails and multiple fireplaces, for $3.72 million, on top of the home she bought for $1.7 million in 2017 (via Observer).