This Clever Coke Can Hack Will Revolutionize Your Closet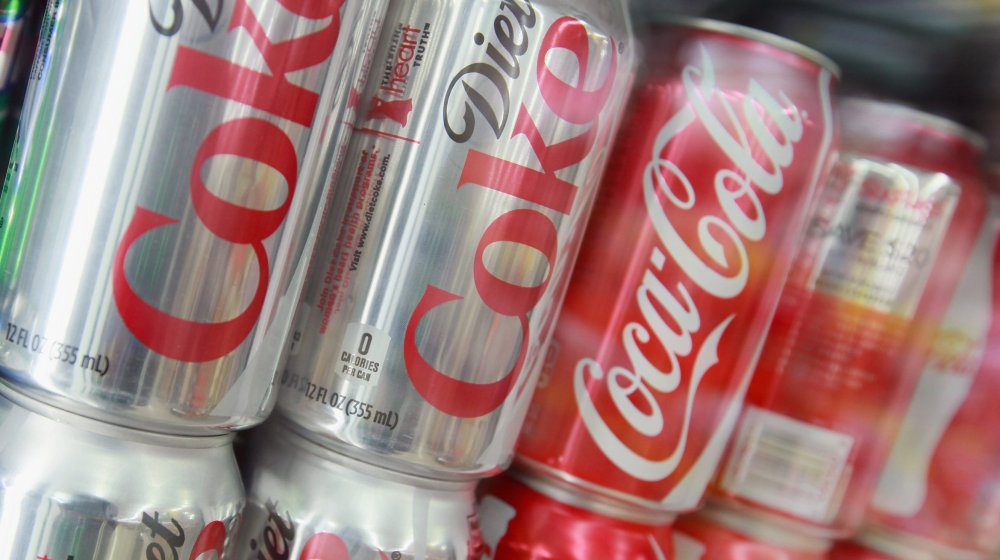 Scott Olson/Getty Images
It's that time of year again; cooler weather means it's time to drag those cozy sweaters and and knit dresses out of storage again. But if you're like us, you're just not sure how to make it all fit into your closet in a way that is remotely organized or accessible. Well, thanks to one woman's ingenuity and her viral video, the solution may be as close as your recycling bin. What did we do before we had organizational hacks?
Posted on TikTok, the video shows us how to use the pull tabs from a coke can (or any soda or seltzer can) to double or even triple our closet space (via News18). It's as simple as this: remove the pull tab from the can, and slip it down over the hook of the hanger. This works best with wire hangers. Once the tab is in place, simply hook another hanger onto the tab to create a stacking effect. Not only does this allow for far fewer hangers wedged directly across the rods in your closet, but it's also super-handy for keeping matching outfits together. (You'll never wonder where the grey sweater that matches that checkered blouse is again — they're both in the same place and easy to grab!)
More clever hacks to transform your closet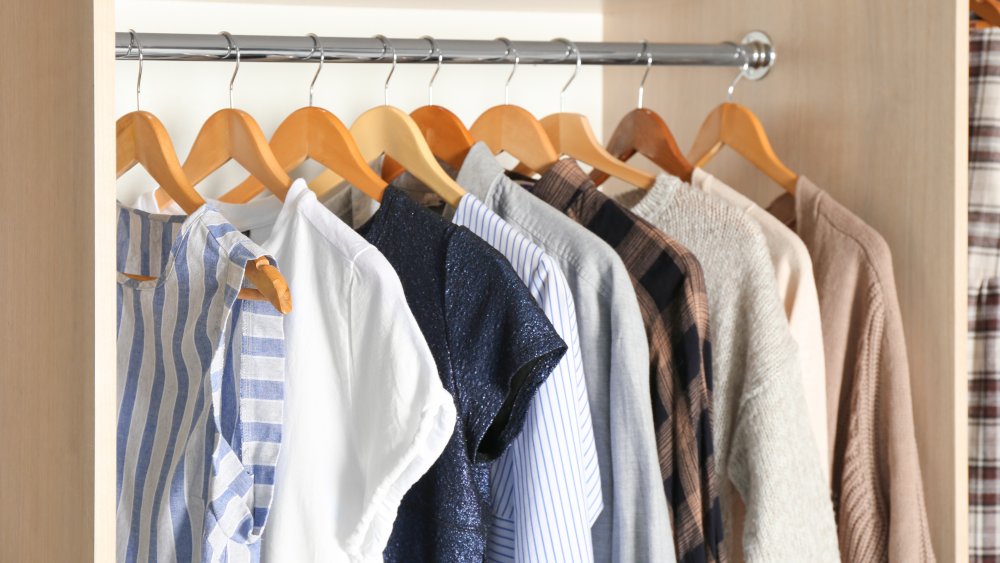 Shutterstock
Not much of a soda drinker or fresh out of cans? Not to worry. Diana Spellman, founder of blog Serenely Sorted told Yahoo UK (via Yahoo! Life), "I tried it with a paperclip which works equally well, though with the paperclip and the ring pull, you should take care as they can have sharp edges which could snag or damage clothes." She also noted that, if you are concerned about pulls, a gardening hook could serve the same purpose as a soda can tab or paperclip.
And as for all those fleece lined leggings and long-sleeved T-shirts that just don't fit into your dresser drawers as easily as your summer tank tops and shorts, Spellman says following the Marie Condo style can help: "I use the Marie Kondo approach loosely (not perfectly as it takes too much time!), to fold clothes in my drawers to maximize what you can see, avoid creasing and use the space effectively." Essentially this approach teaches us to fold each item so that it takes up as little space as possible, while preventing wrinkles.
It'll be nice to get excited about our fall wardrobe instead of stressed out about it for a change, right? But does the coke tab trick really work? Well, since the video was posted, it has garnered over 93,000 likes and thousands of positive comments, so we're certainly going to give it a try.