Chrissy Teigen Just Let A Big Baby Secret Slip On Instagram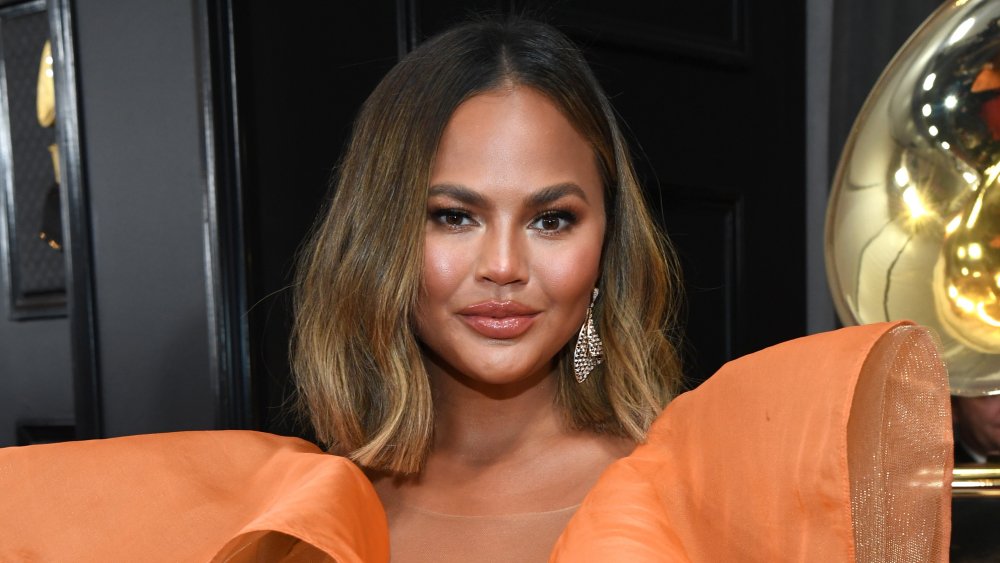 Kevin Mazur/Getty Images
Fans may recall when a few weeks ago, pregnant Chrissy Teigen shared she was on two week bed rest, but didn't explain why. Now we know the answer, and we also know more than the star probably intended, because when she took to her Instagram Stories to give followers an update, the model accidentally let a big secret slip — the sex of her third baby!
The video started out with Teigen telling us that her "placenta sucks" (via E!). The cookbook author went on the share, "It's always been kind of the bad part of my pregnancies with Luna. With Miles, it just stopped feeding him, it stopped taking care of him. I was stealing all his food because I was getting huge but he wasn't getting big at all." Teigen added about Miles, "He had to come out early and Luna had to come out early. I was induced both times."
Next, Teigen said about her placenta, "Anyways, it's super weak." And then, the star off-handedly said, "The baby is really, really healthy and he is big!"
Chrissy Teigen and husband John Legend are having a boy
As soon as she said "he," Teigen appears to realize her slip. "I am stupid," the soon-to-be mom of three joked, and covered her mouth. She next corrected herself by saying, "Anyway, so yeah it's growing beautifully." Teigen shared she's been bleeding a lot, thus the bed rest. In fact, the situation is serious enough that as she went on to share, she can only get up to use the bathroom. "We just have to get my placenta healthy again, and that means not moving," she explained, per People.
Comments quickly flooded the star's Instagram, mostly from people who were excited Teigen had accidentally revealed her baby's sex. "Gender revealed!!!!" one celebrated. Many more expressed their congratulations about the news that the celebrity family will be counting another boy among their brood. We'll add our congrats to the list. And here's hoping Teigen feels better soon!