Why Tiffany & Co. Jewelry Is So Expensive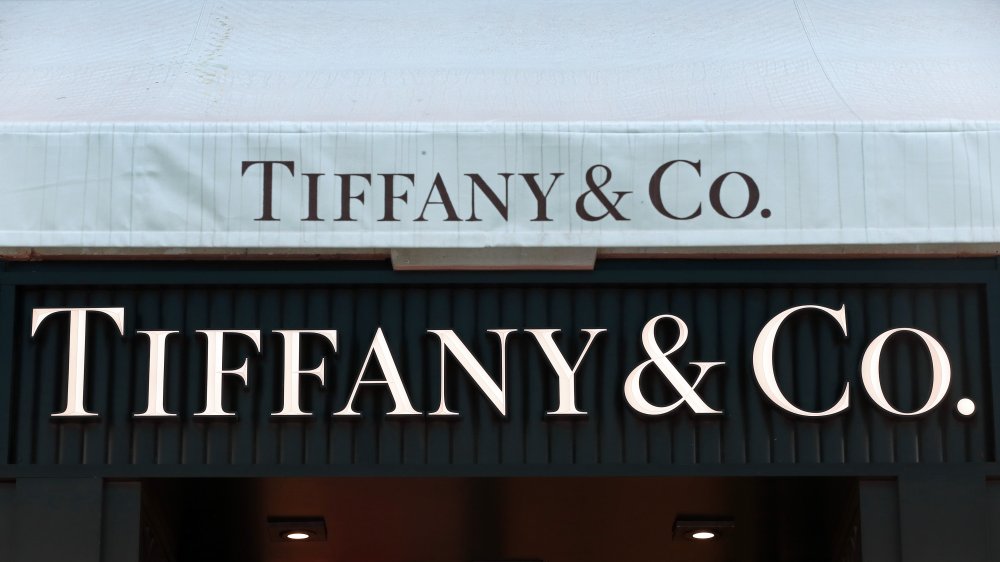 Chesnot/Getty Images
When you're buying a diamond, chances are a specific name comes to mind, and whether or not you're a fan of the brand, and that name is Tiffany. Since it was founded back in 1837, Tiffany & Co. has rocketed to the top of the jewelry market, thanks in large part to its branding (via The Eye of Jewelry).
Everything from the cuts and settings of the stones, to the little blue box they come in, to the five-story flagship stores located in New York, Tokyo, and Paris, are designed to exude the luxury of the brand. In fact, certain stores will even clean your Tiffany Jewelry for free (via Tiffany). Unfortunately, however, the experience of luxury comes at a cost that many — especially millennials — aren't willing to pay (via Business of Fashion). But why are they so expensive, when similar stones in similar settings cost about half the price in New York's diamond district?
Why you should be wary of the diamond experts at Tiffany & Co.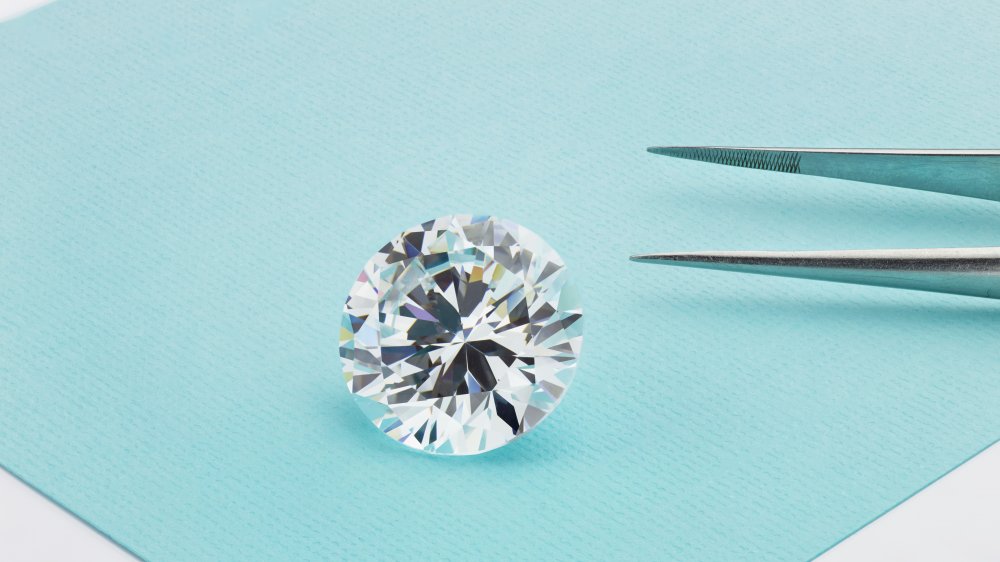 Shutterstock
While you might think a Tiffany's diamond is of a much higher quality than, say, a diamond you'd find at Costco, that might not be the case. According to Diamond expert Jacob Worth, the high end stores like Tiffany & Co, Cartier, and Harry Winston sell stones very similar to the generic kind and mark them up between 253 and 336 percent (via The Daily Mail). This is because you're paying for the brand and the luxury experience.
For example, a two carat round solitaire diamond with a platinum band costs $19,000 at Costco, while an almost indistinguishable ring from Tiffany's will run you a whopping $80,000. The only noticeable difference? The box it comes in (which you can buy on eBay for a mere $25, just saying). Unfortunately, this might not be the only bluff these luxury diamond "experts" are selling. Also during his undercover research, Worth recorded a Tiffany's specialist claiming that their store sold diamonds mined in the United States, despite the fact that there are no commercially operated diamond mines in the US at all. These fibs and markups might just explain why millennials are growing fonder of semi-precious stones in their engagement rings (via CNBC).