What You Should Know About Tracee Ellis Ross' Haircare Line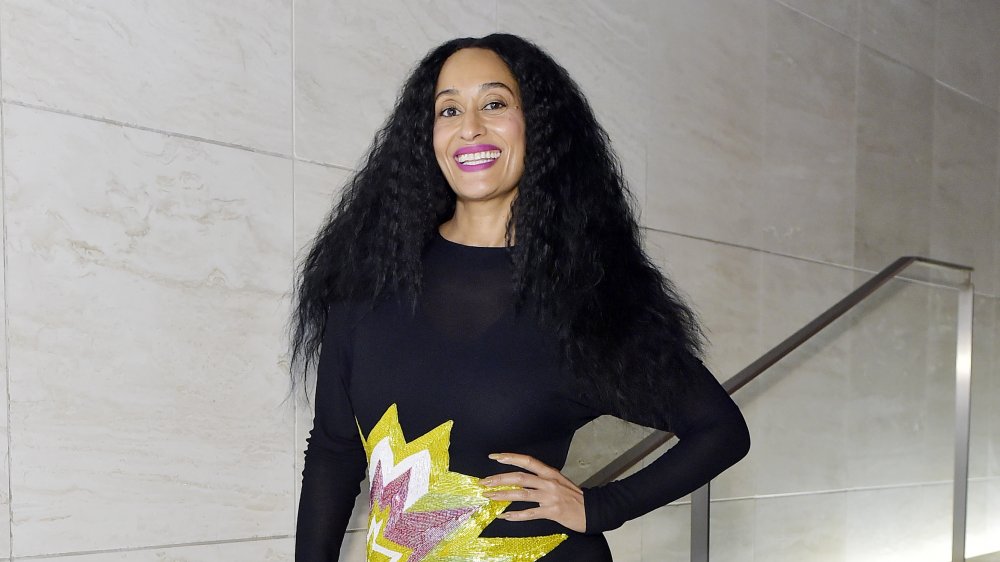 Stefanie Keenan/Getty Images
There's no question that Tracee Ellis Ross is a fabulous actor, but thanks to the decision to launch her own haircare brand, Pattern Beauty, the star can be credited as a hair expert, too. Ross' strands always looks flawlessly done, whether she's walking the red carpet or sharing her workout routine on social, so after spotting a gap in the market, it's hard to think of a better person to tackle this business venture.
Sold on its website and at Ulta Beauty, the brand is still fairly young — it just celebrated its one-year anniversary in September 2020 — but its popularity is clear thanks to the 278,000 followers it has on Instagram. But what it lacks in years of existence, it makes up for in product quality and specialty. With the cosmetic industry being rather homogeneous, the company has made waves since its creation and specializes in products for hair types often overlooked. 
"The culture of beauty has been so steeped in patriarchy, racism and sexism for so long," Ross noted to WWD (via Elle). She added, "It's not that those skin tones and hair types haven't existed, but there hasn't been a large space and understanding for it."
What products does Tracee Ellis Ross' haircare line make?
Pattern Beauty is specifically made for people who have curly, tight, and coily textures, per the company's website. Its extensive collection touches on products for styling, like creams, mists, and gels, and shower-ready formulas like shampoos and conditioners. It also has a section of accessories and tools, like picks and edge combs that can be used anywhere (even on the go or in the shower).
The prices start at $6 for hair ties and work their way up to $156 for product bundles, and it's clear they're completely worth purchasing. Glamour asked four women with different curl types (2B to 4B) tried out the line and all found products they adored. So much so that the jumbo-sized conditioner even won a Beauty Award from the magazine. 
If you've struggled to find products and brands that understand the nuances of your curls, Pattern Beauty may have your holy grail line.