The Heartbreaking Death Of Ruth Bader Ginsburg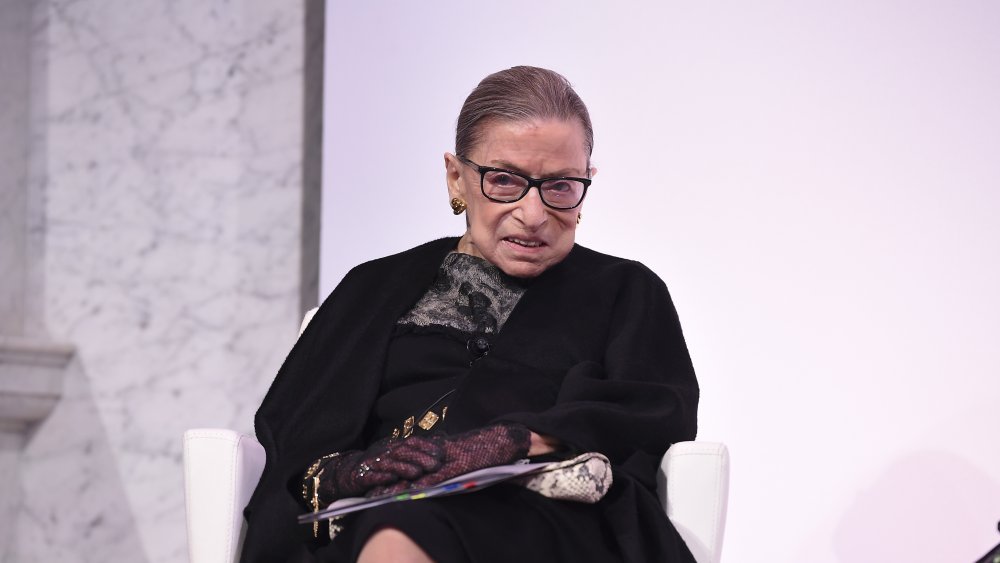 Dimitrios Kambouris/Getty Images
For all the devastation 2020 has brought us so far, there will be few as consequential to women's rights as the passing of Associate Supreme Court Justice Ruth Bader Ginsburg, who died today at 87. The Supreme Court announced her death; the cause was metastatic pancreatic cancer. She had survived several battles with cancer in the years past, and declining health this year.
Ginsburg was known and beloved for the way she changed the world for American women through her legal battles for gender equality. Before she became a judge, CNN reports she was an advocate for the American Civil Liberties Union, and she made it her fight to ensure that the 14th constitutional amendment, which guarantees legal protection also applied to gender, stood. She first became a judge when she accepted former president Jimmy Carter's appointment to the U.S. Court of Appeals for the District of Columbia Circuit in Washington DC. Former president Bill Clinton nominated her to the Supreme Court in 1993 (via Britannica), and as judge she had the reputation for being a "judge's judge" for her clarity of opinion.
"I had the good fortune to be alive and a lawyer in the late 1960s when, for the first time in the history of the United States, it became possible to urge before courts, successfully, that society would benefit enormously if women were regarded as persons equal in stature to men," she said during a commencement speech she delivered in 2002.
Ruth Bader Ginsburg didn't become an icon until her late 70s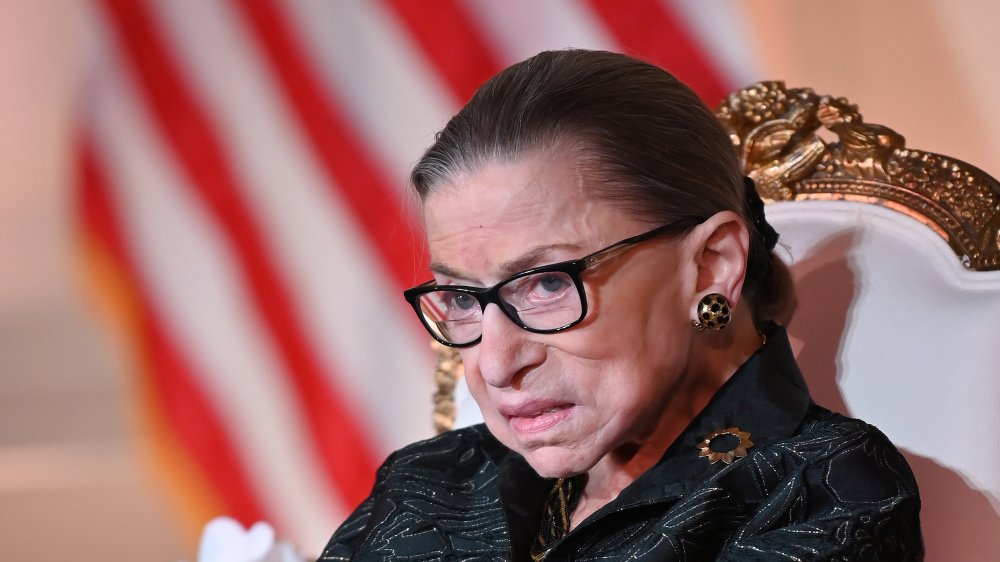 Shannon Finney/Getty Images
But it wasn't until she hit her late 70s and early 80s that Ruth Bader Ginsburg became a popular icon among those young enough to be her grandchildren. She was cool enough to be on T-shirts ("You Can't have the Truth, Without Ruth" proclaimed one), coffee mugs, and bobbleheads. Thanks to social media, she even got her own rap-style nickname and became known as the "Notorious R.B.G." Fellow Judge Elena Kagan said of Ginsburg, "It makes absolute sense that Justice Ginsburg has become an idol for younger generations. As a litigator and then as a judge, she changed the face of American anti-discrimination law." And in a personal tribute, Kagan added, "She can take credit for making the law of this country work for women and in doing so she made possible my own career" (via CNN).
Before she passed, Ginsburg dictated a statement through her granddaughter, Clara Speram, which read, "My most fervent wish is that I I will not be replaced until a new president is installed" (via NPR). While many of us are mourning her passing, we also know that her death will usher in an even more tumultuous phase in what is already an excitable political landscape.