What We Know About Ruth Bader Ginsburg's Death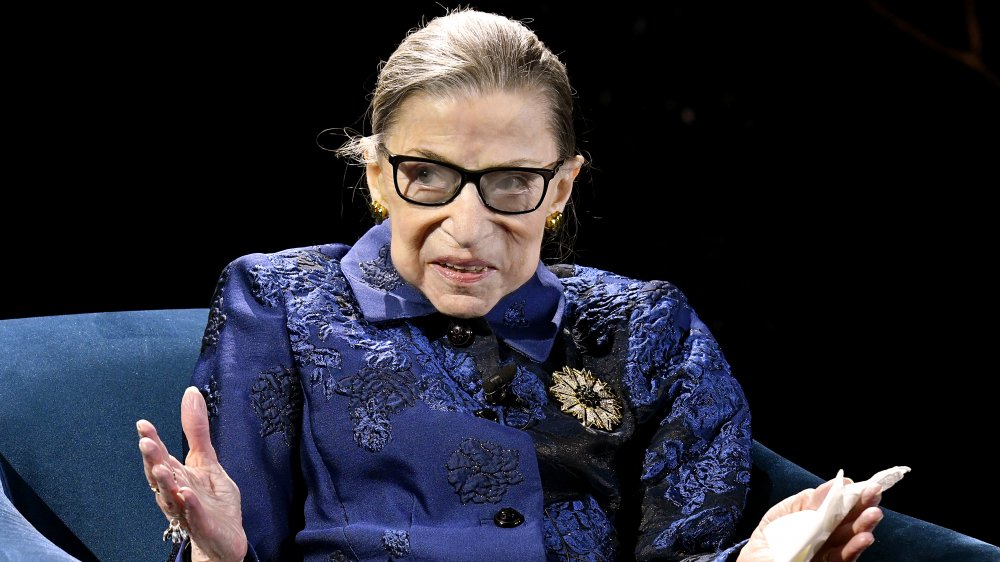 Eugene Gologursky/Getty Images
Longtime Supreme Court Justice Ruth Bader Ginsburg died at her home, surrounded by her loved ones, Friday, September 18, 2020, at the age of 87 (via NPR). Ginsburg, who has served on the nation's highest court for nearly three decades, was known as a champion for women's rights and had become arguably the court's most well-known justice.
"Our nation has lost a justice of historic stature," Chief Justice John Roberts said in a statement from the Supreme Court. "We at the Supreme Court have lost a cherished colleague. Today we mourn but with confidence that future generations will remember Ruth Bader Ginsburg as we knew her, a tireless and resolute champion of justice."
Ginsburg, who was appointed to the Supreme Court in 1993 by President Bill Clinton, had been through several bouts of cancer in recent years (via CNN). Ultimately, her life came to an end today due to complications stemming from metastatic cancer of her pancreas. 
Ruth Bader Ginsburg passed away from pancreatic cancer complications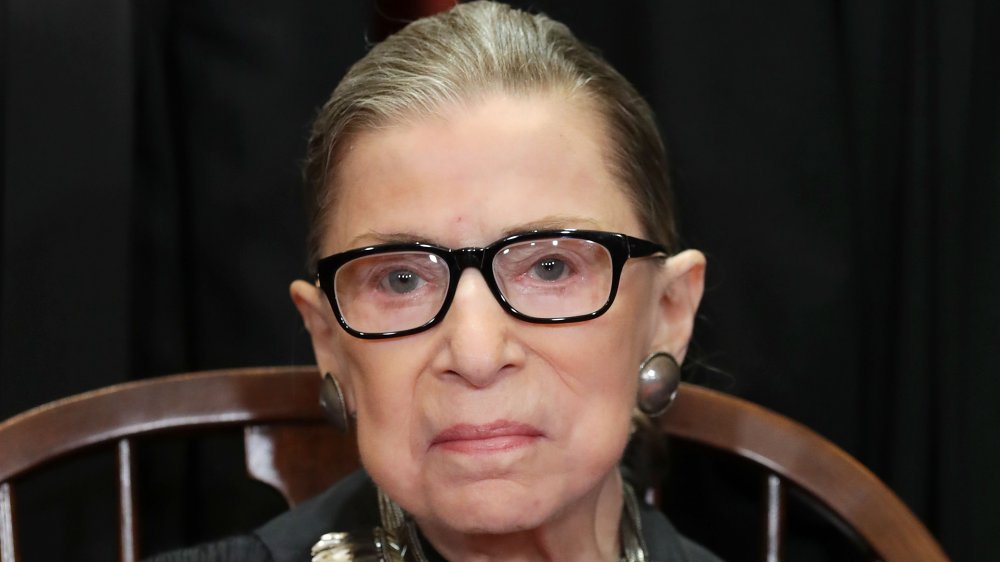 Chip Somodevilla/Getty Images
Earlier this year, a biopsy revealed cancerous lesions on her liver, but she had been undergoing chemotherapy and released a statement that her treatment was going well and enjoyed remaining active — and she had no intention of retiring. In July, she said in a statement, "I have often said I would remain a member of the Court as long as I can do the job full steam. I remain fully able to do that."
The pancreas is an organ nestled in the body behind the stomach, and can develop cancer when cells in the organ start to grow out of control (via American Cancer Society). When the cancerous cells move out and beyond the original area where they develop, it's called metastatic, and it becomes more difficult to treat (via American Cancer Society). Ginsburg was first diagnosed with pancreatic cancer in 2009 and responded well to the treatment, going beyond five years of being cancer-free, but its recent return meant she had to try to fight it again, and at an advanced age as well (via Premier Health). 
Ginsburg is survived by two children, Jane Carol Ginsburg and James Steven Ginsburg; four grandchildren, and one great-grandchild (via CNBC).