The Huge Role Hillary Clinton Played In Ruth Bader Ginsburg's Career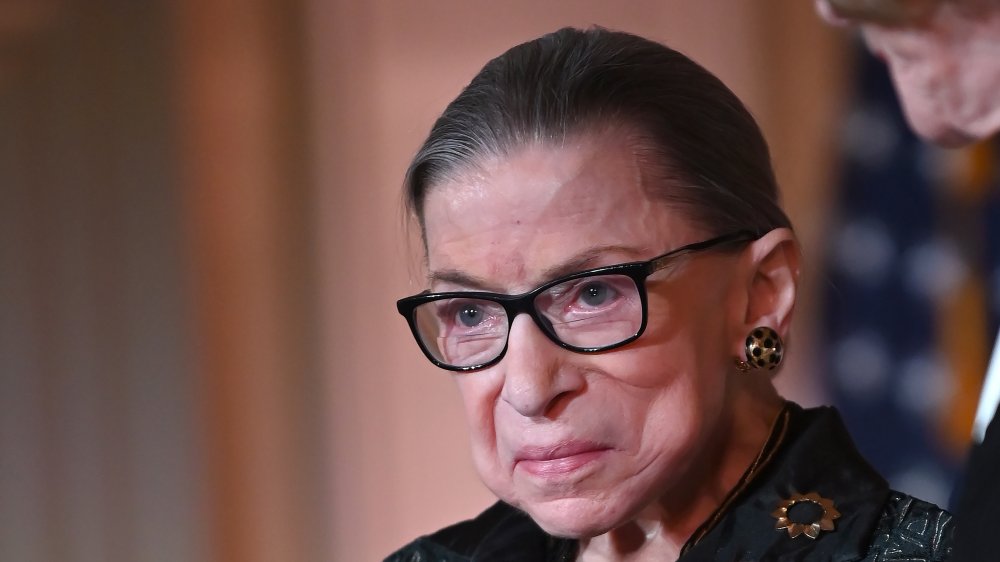 Shannon Finney/Getty Images
Ruth Bader Ginsburg, Supreme Court Justice, has died, reports Time. The outlet's headline says she left behind a legacy for women (and men). No one would agree more than Hillary Clinton, who immediately shared a tribute to the 87-year-old on Twitter. "Justice Ginsburg paved the way for so many women, including me. There will never be another like her. Thank you RBG," the former first lady posted. She then re-shared a quote from her 2016 concession speech no doubt inspired by Ginsburg: "To all the little girls watching...never doubt that you are valuable and powerful & deserving of every chance & opportunity in the world."
Ginsburg was the second woman on the Supreme Court, following Sandra Day O'Connor. She was appointed by then-President Bill Clinton in 1993 (via CNN). And it turns out Hillary Clinton played an important role in Ginsburg's being named to the top court in the land.
Hillary Clinton helped convince Bill to appoint RBG, but she didn't have to work too hard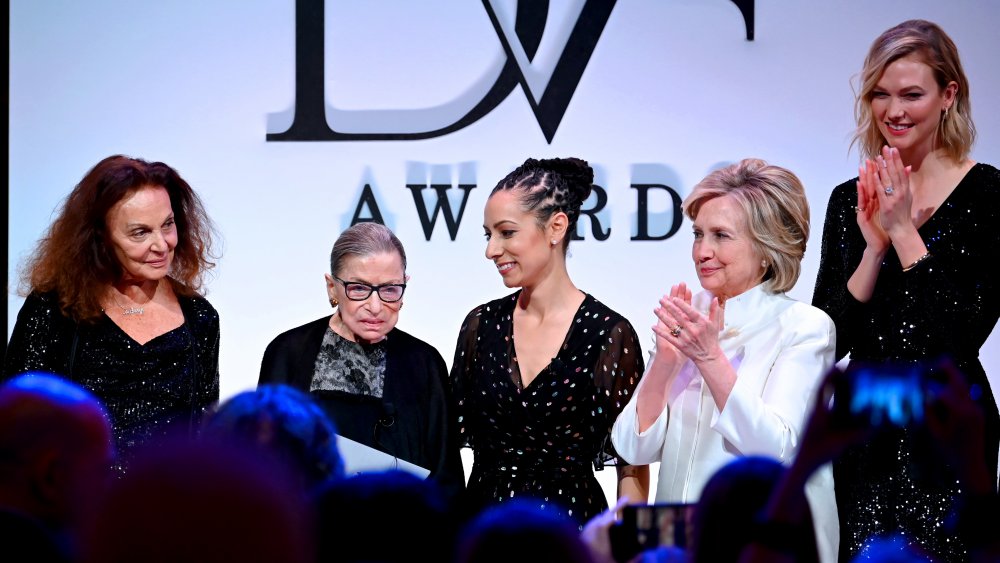 Shannon Finney/Getty Images
During a 2019 Georgetown Law event, Hillary Clinton — sitting next to RBG on stage — said about the legendary justice, "I knew that of all the people who were part of the women's movement she was one of the key players because of her creative understanding of the law and her sense of commitment. I may have expressed an opinion or two about the people he should bring to the top of the list."
Of course, Clinton didn't have to work hard to persuade her husband. Bill Clinton also admitted he knew within 10 minutes of talking with Ginsburg that she was the right person for the job. Long after the appointment for which she championed RBG, Clinton remained an admirer of the liberal justice. Just this past February she honored Ginsburg at the DVF Awards in Washington (via Washingtonian). As Diane Von Furstenberg admitted, the event was originally going to be held at the Clinton's house. 
Ginsburg even referenced Clinton during her acceptance speech for the Lifetime Leadership Award: "Like the Secretary said, we're stronger together." Clearly Clinton was more than just someone who helped boost Ginsburg's career — the admiration was obviously mutual. The two groundbreaking women may have even been friends.