Details You Didn't Know About Annie Murphy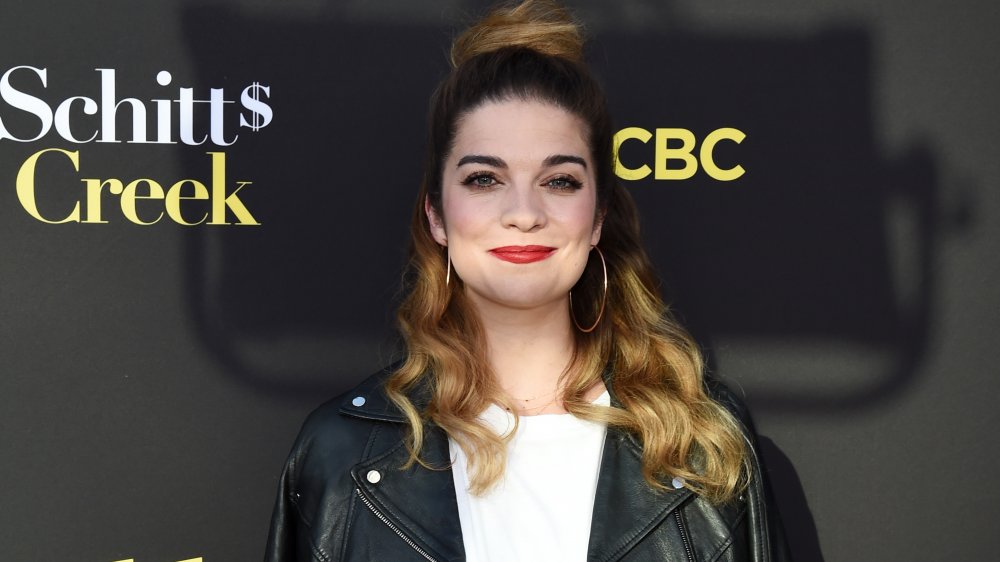 Amanda Edwards/Getty Images
If anyone could claim the ubiquitous term "ew" as their own, it would be Alexis Rose, Annie Murphy's character on Emmys darling Schitt's Creek. Her now-famous exhortation, "Ew, David," can be found adorning everything from license plates to the beanie hats being snapped up by superfans. "I started saying 'David' in a very peculiar way, without really realizing it. It didn't quite feel right, but you slap an 'ew' in front of that and something just clicks," Murphy told Refinery29. "Now, it's everywhere."
No doubt the popularity of the Canadian actor's phrase has grown in tandem with Schitt's Creek's following, which this year resulted in an impressive 15 Emmy nominations, including one for Outstanding Supporting Actress In A Comedy Series for Murphy's performance. Murphy, for her part, was so surprised when she found out that she gagged on her breakfast. "I was sitting on the floor eating pancakes, and I'd just finished choking on a large piece of bacon," she explained to Vulture. "Actually, the bacon choking was post-finding out; it was a reactionary gasp."
Annie Murphy faced some struggles prior to Schitt's Creek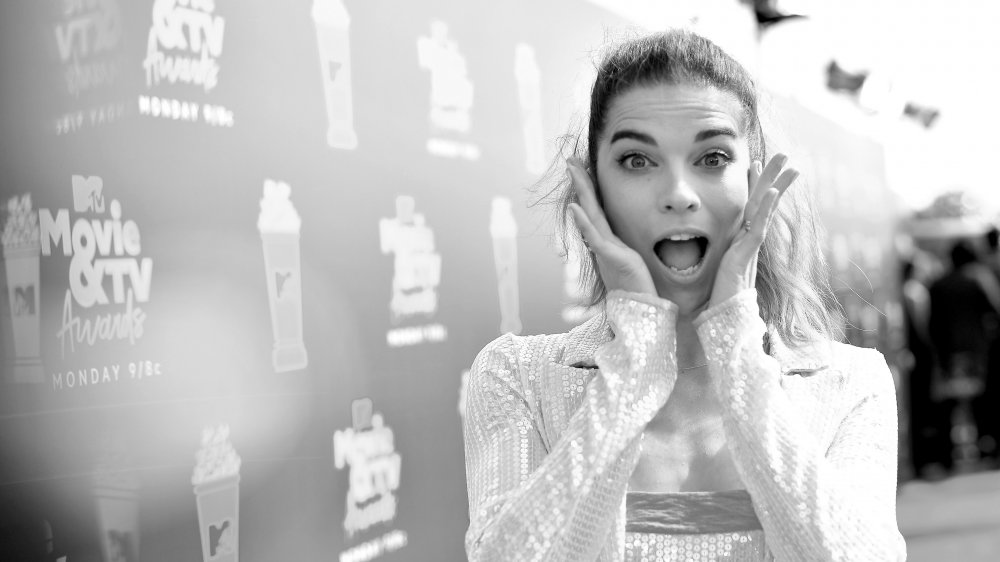 Matt Winkelmeyer/Getty Images
Bacon choking aside, Annie Murphy is also known for invoking a vocal fry — a speech pattern where the ends of words are drawn out in a low, creaky voice — when she is in character as Alexis Rose. Raised by two teachers, according to Fashion magazine, Murphy made sure to do her homework by studying clips of Kim Kardashian and Paris Hilton, taking notes on how they talked and how they carried their purses. It's this attention to detail combined with Murphy's genuine warmth that helped her clinch the breakout role as a struggling actor.
"Just before Schitt's Creek, things were quite bleak," Murphy confessed (via People). "My house had just burnt down, I had like, $3 in my bank account, I hadn't worked in close to two years. And I had just blown my very first screen test." Despite the success of Schitt's Creek, Murphy manages to stay grounded and low-key, occasionally sharing sweet selfies with her husband of nine years, Canadian musician Menno Versteeg, on Instagram (via PopSugar).
Now that the series has wrapped after its six-season run, what's next on the horizon for Murphy? Most likely something that gives her a rest from the vocal fry. "I'd love to do a period piece, or a scrappy indie," she told Variety. "I would love to write, I'd love to do voice work. I really would like to experience as many different genres I can, and I'd love to do theater again — Broadway or Off Broadway."