Emmys Presenters Are Wearing Full Hazmat Suits. Here's Why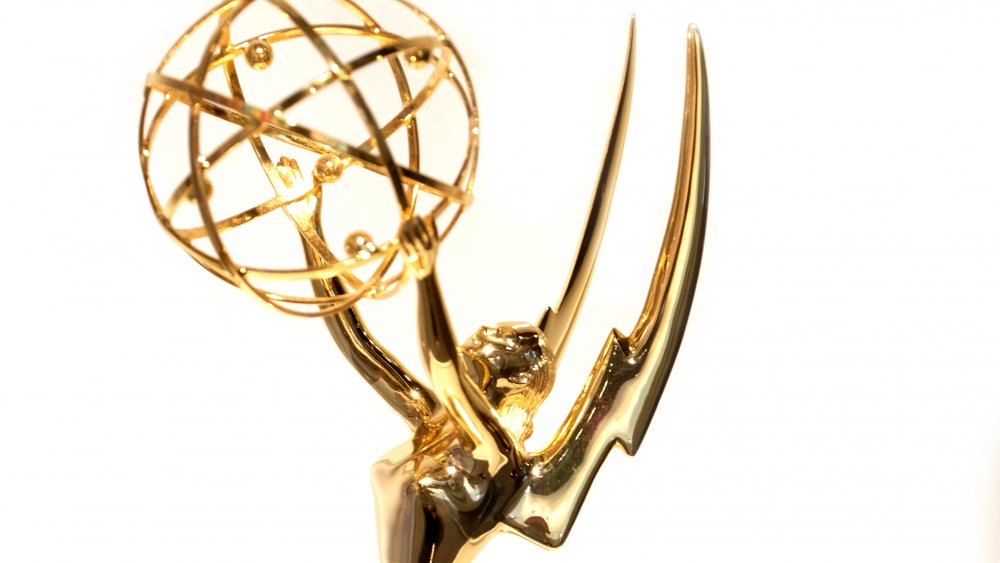 Matthew Simmons/Getty Images
No one was expecting the 2020 Emmy Awards to be normal, thanks to the pandemic, but they might just be a little weirder than anyone prepared for. For one thing, the trophy presenters will be wearing... designer hazmat suits. No, really (via New York Post).
If you're wondering why an all-remote award show would need hazmat suits, it's not just for looks (though they do look like the hazmat suits you'd wear to the Emmys in a pandemic; complete with a black bow tie and cufflinks). According to producers, presenters could be "visiting some of the winners live during [the] telecast," hence the contagion-chic apparel. The idea behind it is twofold: To bring some levity to the rather bleak situation, and at the same time to protect the winners and presenters (via People). In fact, it's not even the first time someone has worn a hazmat suit to accept an award. Back in March, Erykah Badu wore a Louis Vuitton hazmat suit to accept an award at the Texas Film Awards (via BET). Unfortunately, the Emmys hazmat suits won't be Louis Vuitton, but they will still be designer.
Here's who designed the Emmys hazmat suits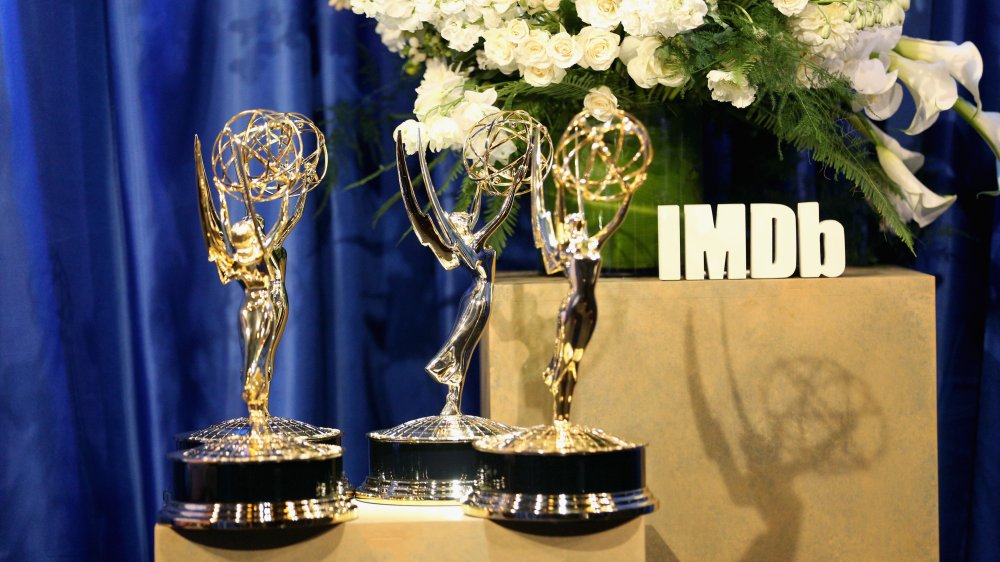 Rich Polk/Getty Images
Unlike Badu's hazmat suit, the Emmys branded version is made to look like a tuxedo with "Emmys" embroidered on the breast pocket. They were designed and created by costume designer Katja Cahill and executive producer Guy Carrington, who worked in collaboration with a hazmat manufacturer to create these custom pieces.
So we know the producers will be dressed to impress, but if you're looking forward to the guests' attire, you might be slightly disappointed. The usually black tie event has a new dress code this year in accordance with the informal theme: "Come as you are" (via Page Six). That's right, guests can roll up to the virtual event in anything from formalwear to footie pajamas, as long as they "make an effort." Of course, that could really mean anything, so look forward to some interesting ensembles as the night unfolds.