Why Zendaya's Emmy Win Has People Shocked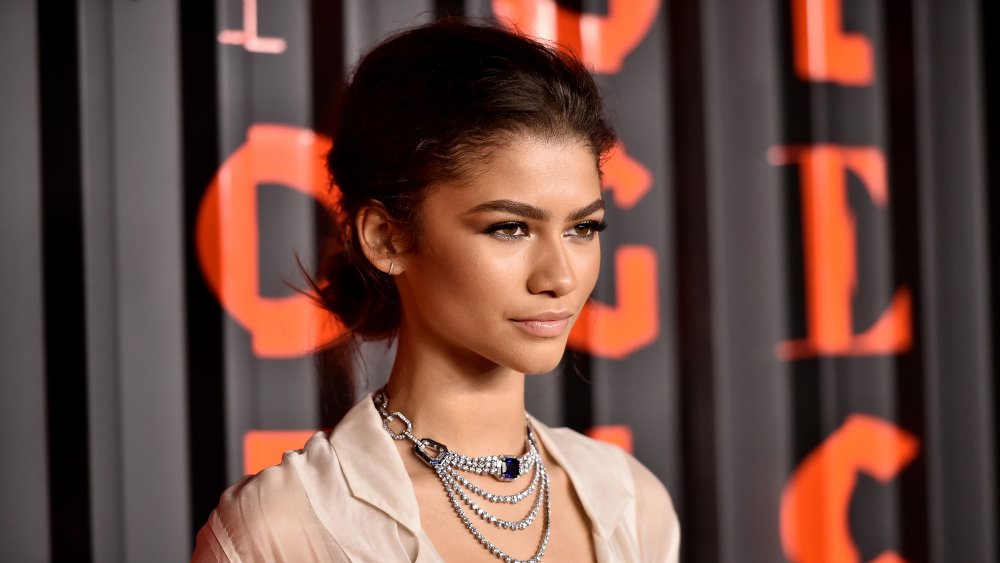 Steven Ferdman/Getty Images
The 72nd Emmys had predictable moments (did everyone call Schitt's Creek?) and slightly more unpredictable ones (who had setting fire to the first envelope at the start of the show?). But there was one win few people saw coming, and that went to Zendaya for Outstanding Drama Actress. In its list of Emmy 2020 predictions, Refinery29, which called its piece "Could Zendaya Actually Win An Emmy?" looked into its crystal ball and saw Jennifer Aniston for her star turn on The Morning Show. The New York Post guessed it would be Aniston, and called Aniston an out-of-the-box pick against Olivia Coleman's The Crown, and both Jodie Comer and Sandra Oh of Killing Eve.
And while Time writer Judy Berman said there was no clear winner in the category (and called it for Jennifer Aniston), it also raised a compelling reason why Zendaya should walk away from the trophy. Berman wrote, "A young multi-hyphenate who imbues her antihero character with the perfect mix of precocious gravitas and adolescent angst, she — along with co-star Hunter Schafer — was the best reason to watch HBO's druggy, depressive teen drama Euphoria. Sadly, it's hard to imagine the not-exactly-youthful Television Academy membership rewarding her performance."
Zendaya's win broke an Emmys record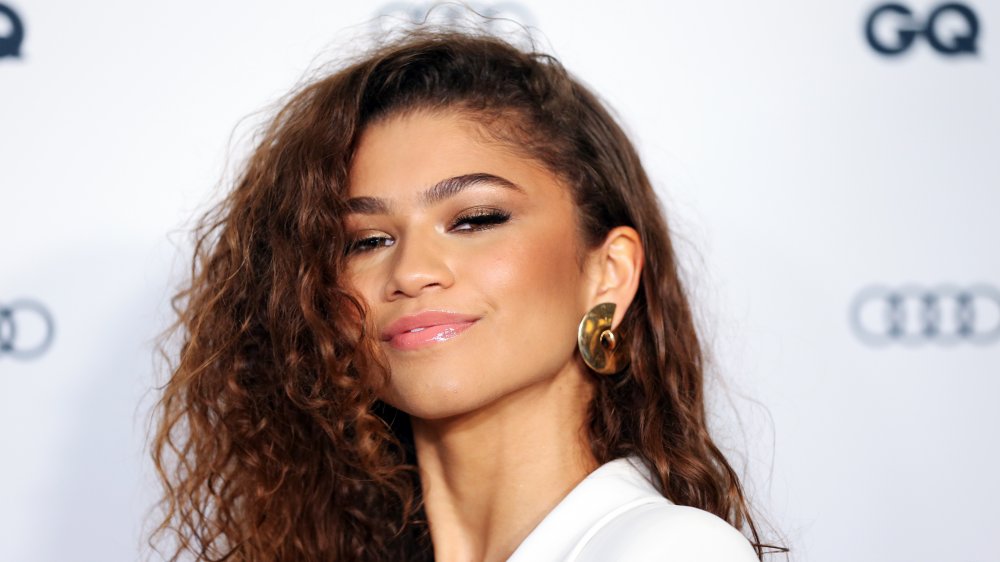 Brendon Thorne/Getty Images
Yet, here we are. In accepting the award, Zendaya said, "I know this feels like a really weird time to be celebrating," she added. "But I just want to say that there is hope in the young people out there. I know that our TV show doesn't always feel like a great example of that, but there is hope in the young people. And I just want to say to all my peers out there doing the work in the streets, I see you, I admire you, I thank you." Variety also reports that with her Emmy win, 24-year-old Zendaya became the youngest actress to win the award for lead actress in a drama; Jodie Comer just set the record the previous year, in 2019.
Suffice it to say social media is celebrating with Zendaya. One fan tweeted: "I LITERALLY SCREAMED LIKE A BANDHEE SIREN AIR HORN WHEN SHE WON!!!!! I LOVE YOU Z!!!!!" Another fan said: "Im so proud, she did an excellent job with Rue in euphoria #Zendaya" A third tweeted: "Yay!!! OMG!!! @zendaya just won an Emmy!!! Black Girl Magic!! Euphoria is the bomb, and she plays the heck out of Rue!!! Go girl!!! #Zendaya #Euphoria #HBO #Rue #EmmyWinner (at My Happy Place)..."
Congrats to Zendaya on what just may be the biggest upset of the evening.