Inside Jeffree Star's Wild Closet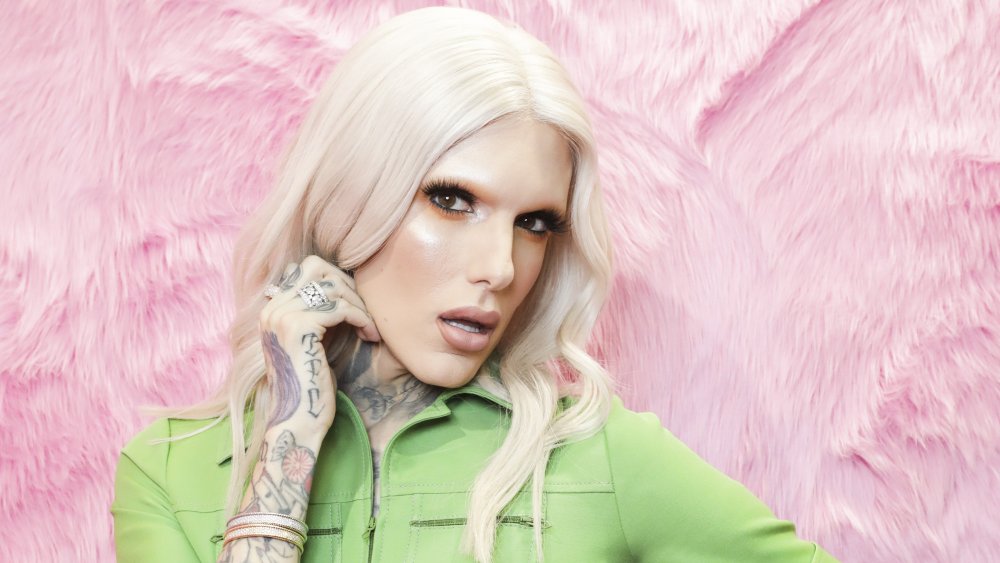 Rosdiana Ciaravolo/Getty Images
YouTube stardom, makeup expertise, and amazing body ink are just a few things Jeffree Star is known for. Fitting with his over-the-top persona, one of his home features is just so glamorous, so oversized, and so pink, it blows even the craziest celeb closets out of the water. The YouTuber gave a video tour inside the closet he calls a "pink vault," and we can't help but drop our jaws in the presence of so many Birkens.
Before visitors can see what Star keeps in his closet, they have to make it through some pretty tough security. His closet, or vault, is made of bulletproof stainless steel and can only be unlocked by fingerprint and retina scanner (via Business Insider). Once inside, we can see why there is a need for such security measures to be taken. Star has a penchant for all things designer with pricey labels.
Jeffree Star changed his closet from white to pink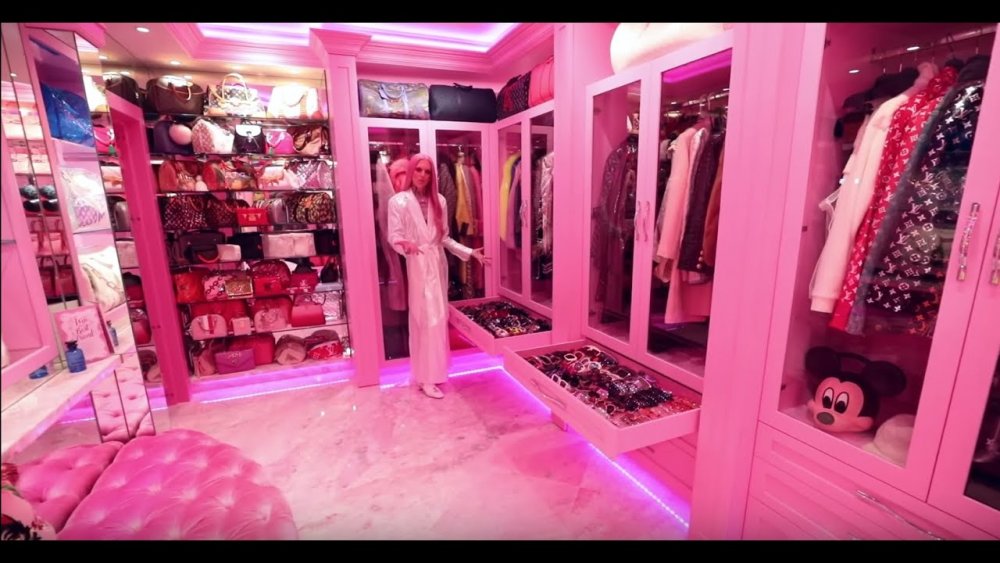 YouTube
Once inside the vault, it is quickly obvious that no expense has been spared on the interior decor. Star reveals the floor of the vault is made from white onyx, which was originally imported from Italy before being dyed pink (via Daily Mail). Describing a wall of sneakers, Star says, "on this wall you'll see everything from Flight sneakers, to all the Balenciaga and Versace and Louis Vuitton, Christian Louboutin...I just love sneakers. I am a shoe w****" (via YouTube). 
Mixed in with the designer kicks are some one-of-a-kind memorabilia pieces. "I have a fascination with Spice Girl sneaker platforms," Star revealed. "I actually own the original Spice Girl shoes... since 6th grade, I've always wanted to be a Spice Girl." So when the Spice Girls sang, "I'll tell you what I want, what I really, really want," what Star wanted were their platforms.
Jeffree Star believes designer accessories are like real estate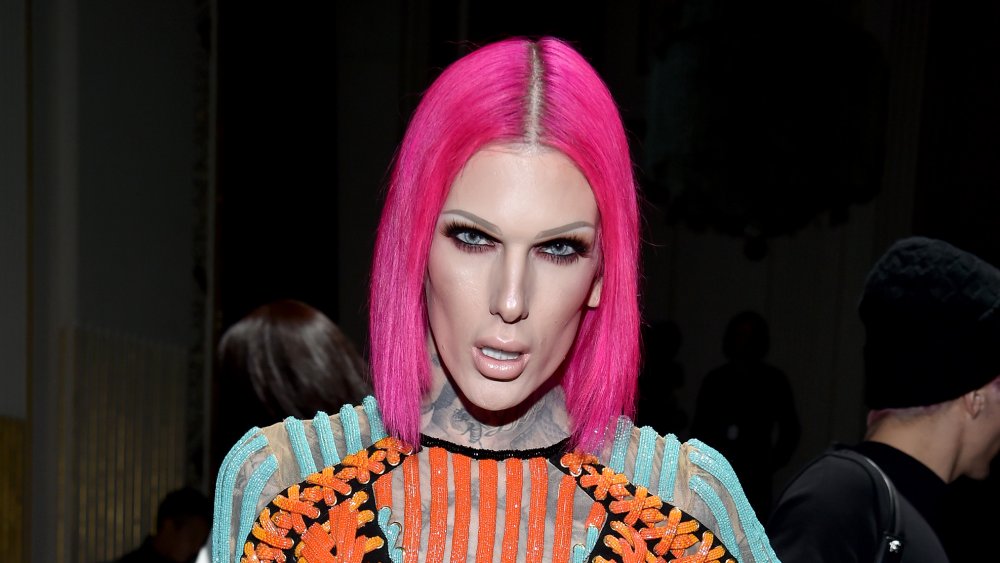 Pascal Le Segretain/Getty Images
Your brain may feel a little foggy after keeping track of all the designer names found in Star's closet, but we're not finished with the surprises. Some of the most expensive items in his closet are two Hermes Niloticus Crocodile Himalaya Birken bags, which are worth approximately $379,200 each, according to Daily Mail. Star also showed off a Louis Vuitton Soft Trunk, which is worth about $33,000.
Some may believe Star is throwing away his money by buying expensive accessories, but he shared his theory on why they should be viewed as investments. "That is something that I like to talk about when I do any sort of video showing off anything that's valuable...some of these pieces in ten years will be worth quadruple, if not ten times the amount in five years," Star said. "This is like buying real estate...so of course, spend and invest your money wisely." We'll keep that in mind.